Once you've made the decision to go back to school and enroll in an online degree program, your next step is to determine your financing options. While figuring out how to pay for your online education might seem like a daunting task, in reality, it's a much simpler process than you might imagine.
Today's online students have more options than ever, and so cost doesn't have to be a barrier to you achieving your goals and obtaining your degree. Don't let money stand in your way: here are some of the top five ways to pay for your online education.
How to Pay for Your Online Degree
Federal Financial Aid
Federal financial aid is one of the most common forms of financial assistance available to students. Your eligibility will be determined by the information you provide on your Free Application for Federal Student Aid (FAFSA). While there are both yearly and lifetime limits to federal student loans, this is a great way to offset some of the cost of your online education.
Government Grants
If you are looking to supplement your federal financial aid without increasing your debt level, looking into grant and scholarship programs is a good place to start.
Federal grants are need-based and available to certain groups of students; like federal financial aid, eligibility is determined based on the FAFSA. 
State government grants vary based on location, and requirements and eligibility will depend on the specific program you're participating in.
Scholarships
Scholarships tend to be merit-based or based on group membership (for example, students planning on entering specific majors, or students in certain ethnic or religious groups).
Scholarships do require a bit of legwork: students will need to research scholarships, determine their eligibility and ability to meet requirements, and apply to each one separately. Students can start by looking into opportunities in their own communities, or use the
Tuition Benefits
In addition to other forms of financial assistance, many students have access to tuition benefits based on their place of employment. 
As more and more employers begin to recognize the importance of investing in their employees, companies and organizations are increasingly beginning to offer employer tuition reimbursement programs or business alliances with online colleges that allow students to enroll at significantly discounted rates. Such programs allow students to pursue degrees while working full-time, at a much lower cost than they might have otherwise. 
Similarly, if you, your spouse, or your parent (if you are an eligible adult dependent) are a military service member or veteran, you may be eligible for additional education and tuition benefits. 
Transferring Credits
One of the best ways to save money on your online degree is to complete your degree in less time. Many students come to their online education program with prior higher education experience, having earned credits at one or more other institutions. Many online colleges will work with you to find ways to apply those previously earned credits toward your new degree in the form of transfer credit, meaning you don't have to repeat classes and can finish up your degree more quickly. 
Even students who have never received credits from a higher education institution can oftentimes put their backgrounds to work for them. When looking for the right online degree program for you, be sure to look for schools that allow you to gain credit for applicable professional training and development activities, or that offer the option to test out of classes in which you already have significant experience.
Download Online Experience Guide
Learn what you can expect from your experience at Champlain College Online.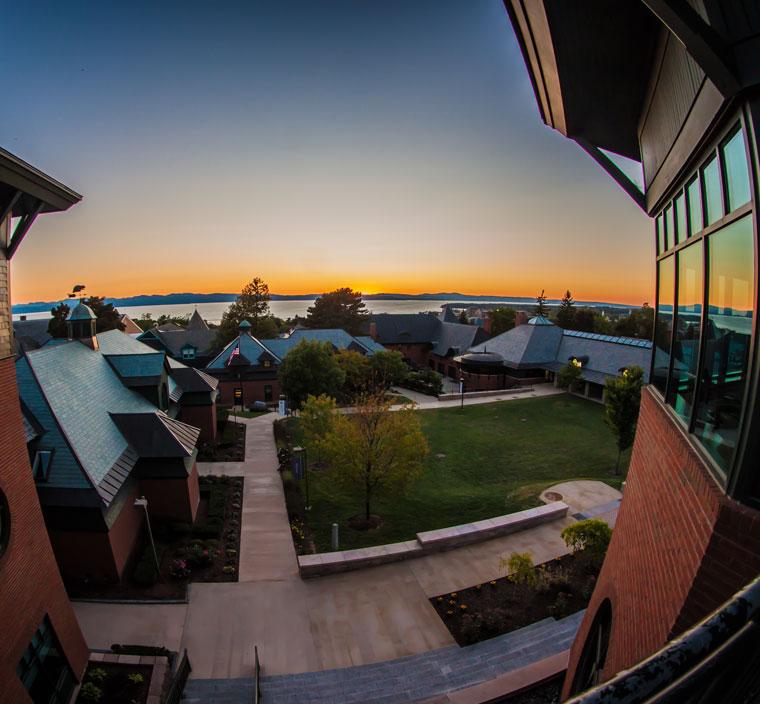 Online Experience Guide Download
Learn more about what you can expect from your online experience at Champlain.