Explore Human Resource Management
Designed for both current human resources professionals and those looking to enter the field, Champlain's online human resource management certificate will help you hone your business and people skills, and give you an introduction to the everyday requirements of managing an HR department.
This certificate can be taken as a stand-alone program, or can be used as a stepping stone on the way to obtaining your online associate degree in business management or online bachelor's degree in business management.
Build Your Career Future
We understand how important it is for busy working adults to gain knowledge and expertise quickly, which is why our human resource management certificate coursework is applicable to the workplace from day one. Whether you've already earned an undergraduate degree or you're currently pursuing your bachelor's degree, a human resources certificate is a great way to earn a credential in the field, get your resume noticed, and demonstrate proficiency in a focused area of knowledge.
Academic Excellence and Recognition

Regionally accredited by the New England Commission of Higher Education

Ranked among the Best Online Bachelor's Programs by U.S. News & World Report

Designated as a Military Friendly School for our commitment to the military community

Named the Best Private Online College by Intelligent.com
Gain New Skills with a Certificate
Employment in human resources occupations is projected to grow by 7% percent from 2018 to 2028 - faster than the average for all occupations.
*Source: Bureau of Labor Statistics (BLS), 2019
Top Reasons to Pursue a Certificate
Enter a new field
Build new skills
Gain knowledge on your way towards a degree
Differentiate your resume
Earn a credential
Demonstrate proficiency in a focused area of learning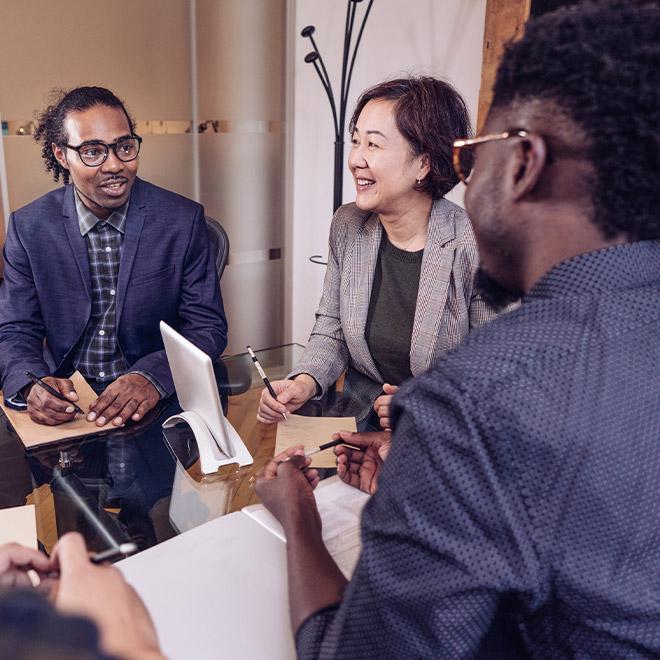 Program Details
Learn more about Champlain's 100% online human resource management undergraduate certificate, designed for working professionals.
Champlain's online human resource management courses encompass the top skills needed by today's HR professionals.
Required Courses
There are two ways to view behavior in organizations: cultural/interpretive and technical/rational. Students will explore both views, how they explain and predict organizational behavior and the management approaches they inform. Within these contexts, students will explore team and individual behaviors, ethical and diversity issues in the workplace, and how to foster success in the face of significant change. Students will apply course concepts to real-world scenarios and their personal experiences.
Talent management is the process of attracting and retaining talented employees, and cultivating critical knowledge and skills, recognizing that employees' talents and skills drive business success. Using a manager's strategic perspective, students study how to recognize and develop employees' talents, evaluate performance and influence behavior within regulatory constraints. Additionally, they focus on the interrelationship between organizational culture and traditional human resources topics. Other themes include related ethical issues, the global workforce and links between social responsibility, culture and business success.
Prerequisites
MGMT-210 or permission of CPS Associate Dean.
Human Resource professionals manage an increasingly complex and changing workplace. Students will explore strategies for managing these complexities, including (1) employee safety, health and wellness and their impact on employees, (2) management implications of the virtual workplace, (3) the benefits of an automated human resource management system and (4) trends in managing labor relations. They will also learn about the role of corporate governance in an organization and how it plays into employee performance outcomes.
Compensation and Benefits will provide students a detailed understanding of how to develop a Total Employee Rewards Program (TERP), and the strategic choices employers make when selecting TERP financial terms. The course covers the implementation of compensation strategies, benefit packages, work-life balance programs, performance and service recognition strategies, and career development strategies.
Prerequisites
Complete MGMT-320 and MGMT-325
In this course students identify the myriad of legal issues surrounding the workplace, employment relationships, human resources, and federal and state regulation of the employment environment. Topics within the course include employment discrimination, wrongful discharge, health and retirement benefits, occupational health and safety, competition and trade secret agreements, sexual harassment, and privacy rights.
In the culminating course for the certificates, students will reframe knowledge and competencies from their certificate into a workable model that is applied through experiential learning models to a professional opportunity. Students will apply these competencies as professional best practice in a project that incorporates relevant research findings from the field.
Prerequisites
Completion of certificate content requirements
Choose Two Of The Following:
Provides an overview of the entire legal system, with an emphasis on contract rights. Discusses the essential elements of a contract, the breach of contracts and the remedies for breach. Presents business and consumer laws, including white-collar crime, landlord-tenant rights, real property interests and administrative law.
There are two ways to view behavior in organizations: cultural/interpretive and technical/rational. Students will explore both views, how they explain and predict organizational behavior and the management approaches they inform. Within these contexts, students will explore team and individual behaviors, ethical and diversity issues in the workplace, and how to foster success in the face of significant change. Students will apply course concepts to real-world scenarios and their personal experiences.
Addresses the opportunities and problems involved in managing human dynamics in organizations. Identifies intervention techniques, theories, principles, and values involved in planned change processes for organization development and organizational transformation. Reviews and applies behavioral science theory and practice.
Students will apply communication theory and research to address the particular challenges to communicating effectively in organizations. Students will learn how to identify organizational communication problems, analyze those problems, and generate effective solutions. Students will examine the relationship between organizational structure and specific communicative practices, and how communication practices by organizational members establish, maintain, or change organizational culture. They will also learn how to anticipate communication deficiencies in organizations, and use communication as a means to facilitate organizational development and innovation.
Prerequisites
Complete COMM-130 or COM-100.
Students will learn how to create conditions for successful conflict engagement, a necessary skill for any professional. The course focuses on the foundational capacities to remain calm and connected with oneself and others. In this state students can access helpful ideas and responses and be their best selves regardless of environment. Improving facility for conflict creates stronger relationships and reduces fear. By the end of the course, students will understand that disagreement and difference can become a source of personal and interpersonal growth.
Finding and utilizing the right data and information to help with business decision-making - this skill is incredibly valuable to any business professional, no matter the field or discipline of business. In MGMT-370 you'll learn how to find data - the right data - efficiently, accurately, and using advanced search methods. You will effectively harness major resources, some lesser-known but powerful, and utilize databases, government resources, and financial websites. You will also learn to utilize a system for developing research questions, choosing the right resources to substantiate a research plan and evaluate and organize business data into useful forms. By the end, you should have a set of tools to take back to your place of work, or to add to your arsenal of business skills that will help stand you out from the crowd!
Graduates of the online human resource management certificate program will demonstrate the following industry-specific skills, knowledge, and competencies:
Formulate acquisition and retention strategies, and assess activities in these areas.
Develop Total Employee Rewards compensation packages.
Identify ethical and legal issues associated with HR practices, including anti-discrimination laws, unlawful recruiting practices, the importance of documentation, limited privacy rights, and current developments in employment law.
Examine group and individual behaviors in an organizational setting.
Determine an organization's unique work environment challenges, including diversity and change, in order to help employees navigate a dynamic organizational environment.
Reframe human resources knowledge and competencies into a workable construct that can be applied to a professional opportunity through experiential learning models .
Champlain College Online's human resources faculty, led by Program Director Dr. Albert Orbinati, are expert practitioners in the field. Their industry expertise ensures that our HR certificate curriculum is aligned with the needs of employers, and reflects the skills today's human resources professionals need for success. Classes led by our seasoned experts will give you real-world insight into the business world, and create a rich community of career-focused learning.
Alumni of the Champlain College Online undergraduate certificate in human resource management program work in corporations, small businesses, government organizations, and nonprofits nationwide, including:
AT&T
Cabot Creamery
Comcast 
Community Bank 
Dealertrack Technologies 
General Dynamics
Grand Valley State University
IBM
New London Hospital 
People's United Bank
U.S. Postal Service 
Textron Systems 
Titles our alumni hold include:
Assistant Manager
Contracts Administrator 
Education Coordinator
Human Resources Assistant 
HR Director 
Human Resource Administrator 
Human Resources Specialist 
Manager
Payroll and Benefits Administrator
Recruiter 
Staff Assistant 
Supervisor
Tuition & Costs
Continuing your education is an investment in your future. Learn more about our affordable tuition rates.
Affordability
Cost shouldn't be a barrier to going back to school. We provide a number of options to make your online education affordable.
You may also be interested in
Download Online Experience Guide
Learn what you can expect from your online experience at Champlain College Online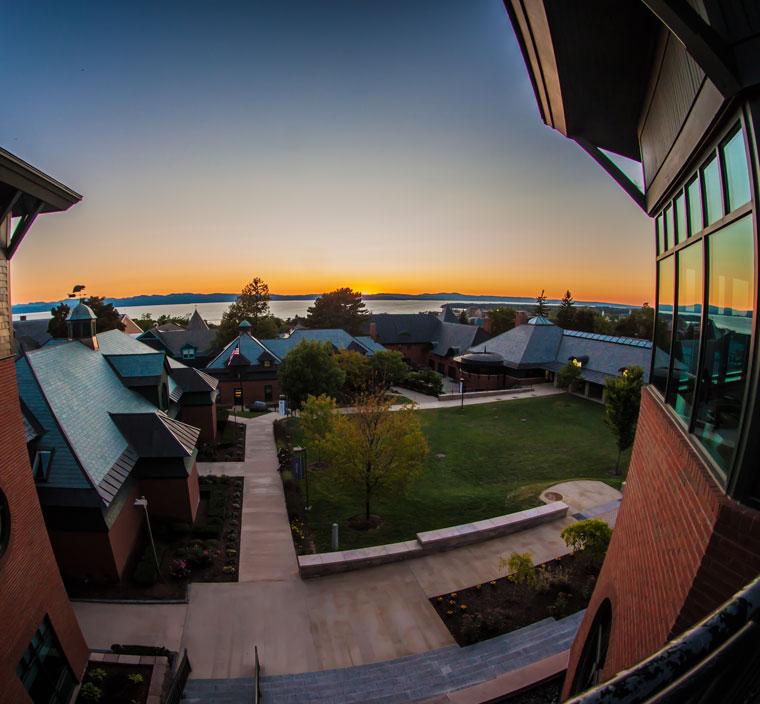 Download Online Learning Experience Guide
Champlain College will not share or sell personal information. Submitting this form constitutes your express written consent to agree to receive e-mails, texts, and phone messages from Champlain College at the phone number(s) and email address provided in this form.