Explore Information Technology with Software Engineering & Project Management (M.S.)
Take your technical expertise to the next level with a master's in information technology degree specialized in software engineering and project management. This program is designed for professionals with technical backgrounds in various fields of study including computer and information systems, software development, web design and development, and more. This unique master's in information technology with embedded software engineering and project management certificates was developed in response to industry demand, providing a path for professionals to master their crafts and demonstrate they are technically focused to be compatible with today's long-term technological workforce needs.
This multidisciplinary program teaches students how to specify, model, and manage the development and successful delivery of high-quality software projects. Learn how to apply software testing techniques to ensure the quality of software products, follow project management best practices, use the latest analysis requirements to specify software products, and more.
Build Your Career Future
Designed for those looking to take their software product knowledge to the next level, this IT master's degree program with a specialization in software engineering and project management was built with employer needs and industry trends in mind. You'll graduate with a strategic, integrated view of information technology that will provide a robust framework for today's technical professionals to think more critically and approach complex organization challenges more innovatively. You'll also gain essential soft skills, such as communication, critical thinking, and leadership, that will be key assets for future career advancement as technology evolves.
Take the next step
Apply (It's FREE & FAST!)
Academic Excellence and Recognition

Regionally accredited by the New England Commission of Higher Education

Ranked among the Best Online Bachelor's Programs by U.S. News & World Report

Designated as a Military Friendly School for our commitment to the military community

Named the among the best schools with accelerated bachelor's degrees by Intelligent.com
As technology evolves and changes, the industry's need for highly skilled and qualified technical professionals is fast-growing across all sectors. With a valuable combination of technical acumen, subject matter expertise, and critical soft skills, graduates of Champlain's master's in information technology with a concentration in data science program will be prepared to pursue advanced roles in the information technology field.
Master's degrees are in high demand in the vast and varied world of information technology, and employment in master's-level occupations is projected to grow by 13% from 2020 to 2030 - much faster than the average for all occupations. Additionally, the median annual salary for computer and information technology occupations is $91,250.*
*Sources: Bureau of Labor Statistics (BLS), 2020
Master's in Information Technology Careers
Computer Network Architect
Computer Programmer
Computer Support Specialist
Computer Systems Analyst
Computer and Information Research Scientist
Data Scientist
Database Administrator
IT Manager
Network & Computer Systems Administrator
Software Developer
Web Developer and Digital Designer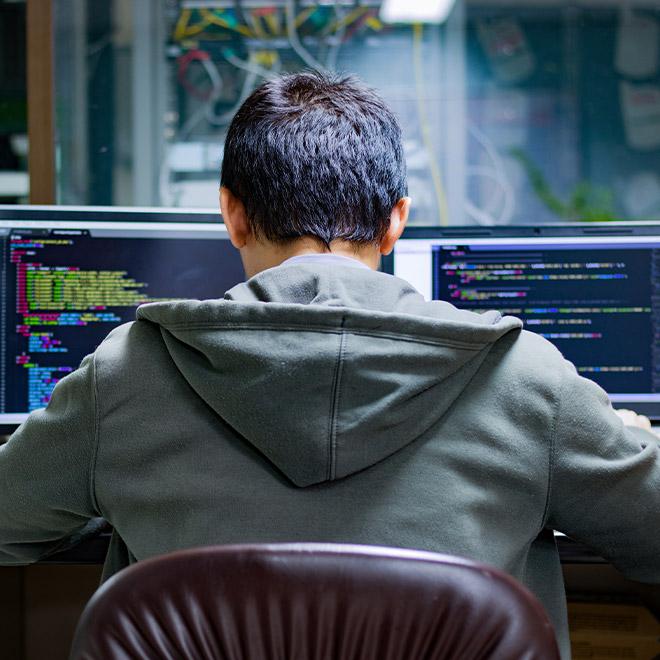 Program Details
Learn more about Champlain's 100% online master's in information technology with a software engineering & project management graduate certificate, designed for working professionals. 
MS Information Technology Courses
Required Courses (21 credits)*
Electives (3 credits)
Software Engineering & Project Management Graduate Certificate (12)
* For admission to this program, students must demonstrate previous coursework and/or experience in information technology (IT) and Digital Forensics. Students who do not display sufficient IT knowledge and skills will need to complete CMIT-500 and those without the necessary level of digital forensics experience or skills will be required to complete DFS-500 before starting the program.
Required Courses
Students will be using FTK Imager, Magnet Encrypted Disk Detector, OS Forensics Volatility Workbench, Kali Linux, Reg Ripper, Network Miner, and Wireshark to develop a foundation framework for the practice of Digital investigations, including technical and managerial issues.
Understanding risk and identifying the threats organizations face are essential skills for today's information security professionals. In this course that introduces students to the graduate degree program, students learn to compute impact scores for vulnerabilities, classify data, and use Champlain College Online's virtual environment to explore how to use IOCs (Indicators of Compromise).
In this course students learn to differentiate relational and non-relational databases, and to design a database to an organization's requirements. Preparing raw data for import into a database, using queries to manipulate data, and developing reports to meet stakeholder needs, and database integrity and security are also covered.
Students will gain an understanding and respect for emerging technology by exploring current trends in security and examining topics such as artificial intelligence, machine learning, blockchain and behavior analytics. Students will analyze the science behind these technologies as well as the ethical and privacy concerns and implications that may hinder their widespread adoption.
This course is designed to introduce a systematic process for planning, organizing and controlling projects. The course will present a practical methodology for completing projects more quickly with fewer problems. Student work will consist of readings, research, class special-topic presentations, group activities, a project management journal, and participation in a real world IT business project. Students will be encouraged to apply project-management techniques to solve existing real-world technology-related business problems.
In SDEV-520, Software Engineering, students learn about the field of software engineering, including project management methodologies applied to the field of Software Development, economic factors that affect development decisions and product life cycle, requirement gathering and assessment, and modelling languages. Disruptive technologies and methodologies and their impact on this field are also covered in this course.
In this course students demonstrate mastery of the information technology concepts and skills learned and acquired through the Master of Science in Information Technology degree program via successful completion of a Capstone project. Students are required to complete a reflection assignment to produce additional insight.
Prerequisites
Successful completion of 30 credits in the degree Information Technology MS program.
Choose One of the Following
Students learn to create and use scripts to access, acquire, prepare, and transform data, including structured and semi-structured data, and to define and detect patterns in unstructured data to demonstrate how real world problems can be answered with data.
Scripting languages like Python can help security professionals extend available tools but also create new tools to address specific needs. Extensive labs in this course have students attacking MD5 hashes, web scraping, parsing security logs and breaking a cipher.
Students will develop the ability to write basic python scripts (WIngIDE) to help in digital investigations. Students will also interpret scripts written in other languages, like EnCase Enscript or Perl or Microsoft Powershell or UNIX Shell Script.
Software Engineering & Project Management Certificate Courses
In SDEV-530, students will use software modelling techniques and formal representation, including Unified Modelling Language (UML), to represent and design software systems.
In this course students study the specificity of managing software development projects, covering all areas identified by the Project Management Institute in the PMBoK? Software Extension. The application of these concepts to alternative forms of project management are also covered in this course.
In this course, students study Agile project management methodologies, in the context of software development, as a way of achieving Software Engineering quality goals. Students will learn what projects lend themselves to an agile approach, and how the agile approach relates to traditional project management, while learning the tools and techniques of Agile.
In this course, students will learn how to plan and implement software testing using quality assurance frameworks.
In addition to developing advanced analytical skills, and a strategic mindset, graduates of the MS in Information Technology online program will demonstrate a mastery of the following industry-specific competencies:
Develop classifications of systems and information to determine priorities based on importance or sensitivity
Relate market, organizational, and operational factors to innovation and the development of new technology
Plan, implement, and conclude a project with appropriate management of requirements and change, applying critical thinking and reasoned decision making to achieve project objectives.
Design a database and develop reports to meet stakeholder requirements, and use queries to manipulate data while acknowledging the need to maintain data integrity and security.
Use objective measures to determine the feasibility of software development projects, summarize objective ways of collecting functional and nonfunctional requirements, decide the most appropriate modeling language for a variety of software projects, and categorize software verification and validation techniques.
Develop practical, in context, programming/scripting skills.
Compare public and private sector, and criminal and civil digital investigations and processes for preparing digital evidence, within a moral, legal, and ethical framework.
In addition to the learning outcomes of the MS in Information Technology, graduates of this program with a certificate in. software engineering & project management will also master the following:
Specify software products, using the latest techniques for requirements analysis, and systems' modelling
Apply industry-standard Project Management principles and best practices to software development projects, in order to develop products that fully satisfy functional and non-functional requirements
Apply software testing techniques and develop strategies to ensure the quality of software products
In addition to the admission requirements for all graduate program applicants, our online MS in Information Technology program has specific requirements that must be met. 
Admission to this program is open to students from diverse backgrounds, including the several fields of information technology (IT) and career changers looking to combine their skills with IT. Students who demonstrate, through coursework and/or professional experience, sufficient IT knowledge and skills might not be required to complete CMIT-500,  those who similarly demonstrate sufficient digital forensics knowledge and skills might not be required to complete DFS-500.
Champlain College Online's IT faculty, led by Program Director Kathleen Hyde, are expert practitioners in the field. Their industry expertise ensures that our curriculum is aligned with the needs of employers, and reflects the skills today's IT professionals need for success. Classes led by our seasoned experts will give you real-world insight into the field and create a rich community of career-focused learning.
Increasing your career mobility is at the center of everything we do. As an online master's degree student, you get free access to the Fast Start Formula Career Bundle for getting noticed and getting hired, taught by Jen Morris, a leading executive career coach that partners with us to support our students in their job search journeys. 
Tuition & Costs
Graduate Tuition Fall '23 - Summer '24
$450
per credit military service members (family members see truED tuition)
$150
One-time graduation fee
*Based on a 3-credit course; cost will vary if course is a different number of credits
Affordability
Cost shouldn't be a barrier to going back to school. We provide a number of options to make your online education affordable.
Meet the Program Director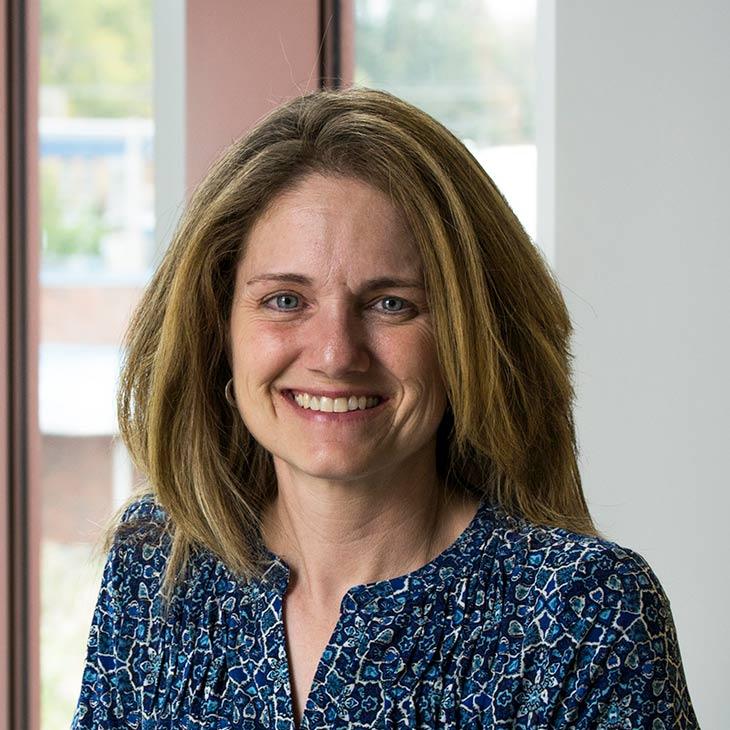 Chair, Cybersecurity Programs
Computer Forensics & Digital Investigations (B.S., Certificate)
Computer Information Systems (B.S.)
Information Security (M.S., Certificate)
Management Information Systems (B.S.)
Web Design & Development (A.S., B.S., Certificates)
About
Kathleen Hyde, MCIS, MBA, is the Chair of Cybersecurity Programs for Champlain College Online. She is responsible for the online cybersecurity and computer forensics and digital investigations undergraduate programs, as well as the M.S. in digital forensic science program.
As program director, Ms. Hyde maintains the cybersecurity and digital forensic programs' competitive and relevant edge, promotes the growth of the nation's cybersecurity workforce, and shares her passion for lifelong learning by teaching several online classes.
For more than 20 years, Ms. Hyde has provided consulting services in cybersecurity, data recovery, business continuity, and digital forensics to government, retail, finance, professional, and residential customers. She has also served as an instructor for Champlain's cybersecurity program and a subject-matter expert for course development for the past three years. Her areas of expertise and interest include insider threat detection, emerging threats and defenses, digital privacy and surveillance, and cybersecurity for educators.
Ms. Hyde holds both an MBA and an M.S. in Computer Information Studies from the University of Phoenix.
Download MS IT Program Guide
Learn what you can expect from our online MS in Information Technology with a certificate in software engineering & project management.