Explore Advanced Accounting
Designed for those interested in obtaining entry-level positions in accounting, or who are looking to increase their basic accounting knowledge for use in their current role, Champlain's online accounting certificate provides a deeper dive into the fundamentals of the field.
All courses in this certificate program are directly transferable to our online accounting associate degree program and online accounting bachelor's degree program. Please note, you must complete the Undergraduate Certificate in Accounting or have documented equivalent knowledge prior to enrolling in this certificate. 
Build Your Career Future
We understand how important it is for busy working adults to gain knowledge and expertise quickly, which is why our advanced accounting certificate coursework is applicable to the workplace from day one. Whether you've already earned an undergraduate degree or you're currently pursuing your bachelor's degree, an advanced accounting certificate is a great way to earn a credential in the field, get your resume noticed, and demonstrate proficiency in a focused area of knowledge.
Fast Start Formula Career Bundle
Propel your career even further by upgrading your certificate with our Fast Start Formula Career Bundle designed to get you noticed and get you hired. Gain access to the Fast Start Formula Career Course, the Landing A Job You'll Love Ebook, and live webinars with "hot seat" coaching by Executive Career Coach Jen Morris. 
Take the next step
Apply (It's FREE & FAST!)
Academic Excellence and Recognition

Ranked among the Best Online Bachelor's Programs by U.S. News & World Report
Ranked among the Best Online Accounting Bachelor's Degrees

Designated among the best schools with accelerated bachelor's degrees by Intelligent.com

Regionally accredited by the New England Commission of Higher Education
Gain New Skills with a Certificate
Accounting careers are projected to grow 7% between 2020 and 2030, with globalization and a growing economy resulting in high demand for qualified accounting professionals.* 
*Source: Bureau of Labor Statistics (BLS), 2020
Top reasons to pursue a certificate
Enter a new field
Build new skills
Gain knowledge on your way towards a degree
Differentiate your resume
Earn a credential
Demonstrate proficiency in a focused area of learning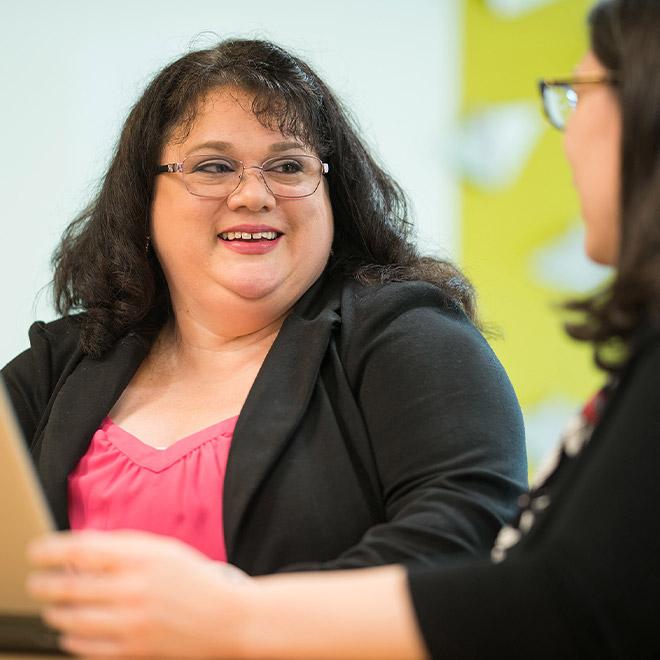 Program Details
Learn more about Champlain's 100% online advanced accounting certificate, designed for working professionals.
Advanced Accounting Online Courses
Champlain's online advanced accounting courses encompass the top skills needed by today's accounting professionals.
Note: Some of the courses in this program are available in 15-week terms only. Please contact your advisor for details.   
Required Courses (16 Credits):
Cost accounting presents the behavioral aspects of accounting and identifies essential data that managers use for planning and controlling, costing products and services, and performance measurement. Students study the basic concepts, uses, and procedures related to types of costs and costing systems and uses this information to solve business problems. They will develop quantitative and qualitative analytical skills to analyze and interpret raw data that support the business decision-making process and inventory costing.
Learn the fundamentals of accounting information systems and how they function and fit into organizations. Using a cycles approach, the course introduces internal controls, covers basic elements of the revenue and expense cycles, and you will become proficient with documentation techniques, such as flowcharting. You will also consider the uses of computerized accounting software and undertake a software research project. The course focuses on the needs and responsibilities of accountants as users and developers of information technology.
The study of selected advanced topics in financial accounting, including accounting for income taxes, post-employment benefits, earnings per share, accounting changes and errors, business combinations, consolidated financial statements, accounting for foreign currency transactions, and ethical issues in accounting.
Gives the student a broad base for understanding and applying federal tax laws for corporations, partnerships and property transactions. Tax research is a major component of this course.
In this course students develop an understanding of the auditing process and the relationship between auditing and the organization. The student will demonstrate knowledge of specific auditing concepts, professional standards and procedures utilized by a professional auditor. The student will also discuss other attestation work performed by practicing CPAs as well as ethical and legal considerations of the public accounting profession.. Critical thinking and communication skills are utilized in the course assessments.
Prerequisites
Complete MATH-180. ACCT-231 is the required corequisite course.
In the culminating course for the certificates, students will reframe knowledge and competencies from their certificate into a workable model that is applied through experiential learning models to a professional opportunity. Students will apply these competencies as professional best practice in a project that incorporates relevant research findings from the field.
Prerequisites
Completion of 15 credits certificate content courses before enrolling in this course.
Graduates of the online advanced accounting certificate program will demonstrate the following industry-specific skills, knowledge, and competencies:
Apply financial frameworks used by business to prepare financial reports and to complete other financial tasks required of them.
Objectively analyze information to identify problems and use business and financial knowledge to develop solutions for them.
Interpret complex information clearly and concisely when presenting financial analyses and reports.
Integrate technology with their financial analysis and presentations, to research professional guidelines and use it to keep abreast of changes in legal and accounting requirements and to investigate relevant business information.
Identify and assess factors that may jeopardize success of a project or entity in both audit and business contexts.
Employ auditing standards, apply professional ethical guidelines and bring an independent perspective to their occupation.
Identify and evaluate own knowledge, skills, and abilities for application to professional practice. 
Champlain College Online's accounting faculty, led by Program Director Dr. Linda Miller, are expert practitioners in the field. Their industry expertise ensures that our advanced accounting certificate curriculum is aligned with the needs of employers, and reflects the skills today's accounting professionals need for success. Classes led by our seasoned experts will give you real-world insight into the world of accounting, and create a rich community of career-focused learning.
Alumni of the Champlain College Online undergraduate certificate in advanced accounting program work in corporations, small businesses, government organizations, and non-profits nationwide, including:
Emily Post Institute
Internal Revenue Service (IRS)
GE Healthcare
Marsh Captive Solutions Group
McCormick & Fitzpatrick
Park Sterling Bank
Safe Life Corporation
Signature Properties of Vermont 
Titles our alumni hold include:
Account Administrator
Administrative Assistant
ALP Lead 
Closing Coordinator 
General Accountant 
Individual Taxpayer Advisory Specialist
Legal Secretary
Senior Accountant
Many certificate students come to us seeking ways to get noticed at their current employers or to get hired in a new field. Given that, we are hyper focused on increasing the career mobility of our students and that's why we developed the Fast Start Formula Career Bundle, a suite of career offerings designed to help our students get noticed, get hired and land jobs they'll love.
Valued at over $1,000, the career bundle is offered to Champlain College Online students and includes: 
Fast Start Formula Course: The Fast Start Formula Course for getting noticed and getting hired is taught by Jen Morris, an executive career coach that we've developed a partnership with to support our students in their job search journeys. This course is online, self-paced and full of tips and tricks to land a job you'll love.
Live Webinars: Log-on to ask your specific job search questions, get live "hot seat" coaching and gain valuable insights from leading career coach, Jen Morris.
Landing A Job You'll Love Ebook: Download this ebook full of tips and tricks for standing out from the competition. From how to optimize your LinkedIn profile, to insider information on how recruiters work and bypassing the automated application websites, you'll be sure to learn how rise to the top. 
Upon enrollment in a degree or certificate, your access to the Fast Start Formula Career Bundle will made available to you. 
Tuition & Costs
Online Undergraduate Tuition Fall '23 - Summer '24
$250
per credit for military service members (family members see truED tuition)
$150
One-time graduation fee
*Based on a 3-credit course; cost will vary if course is a different number of credits
Affordability
Cost shouldn't be a barrier to going back to school. We provide a number of options to make your online education affordable.
Career Growth
"I had a two-year degree and knew I would need a bachelor's to advance. I saw that the U.S. Department of Labor projected a high demand for employees in accounting, and Champlain is ranked one of the top schools for accounting, so it was the right fit."
Ann Murray
Bachelor's Degree in Accounting
Payroll & Accounts Payable Clerk, Mount Mansfield Unified Union School District
You may also be interested in
Download Online Experience Guide
Learn what you can expect from your online experience at Champlain College Online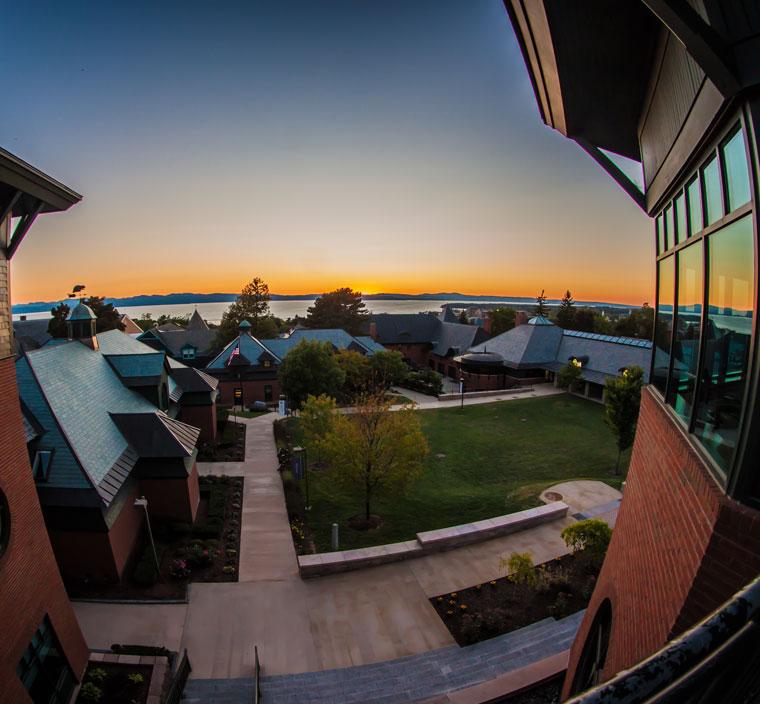 Download Online Learning Experience Guide