Explore Advanced Accounting
Designed for those interested in obtaining entry-level positions in accounting, or who are looking to increase their basic accounting knowledge for use in their current role, Champlain's online accounting certificate provides a deeper dive into the fundamentals of the field.
All courses in this certificate program are directly transferable to our online accounting associate degree program and online accounting bachelor's degree program.
Build Your Career Future
We understand how important it is for busy working adults to gain knowledge and expertise quickly, which is why our advanced accounting certificate coursework is applicable to the workplace from day one. Whether you've already earned an undergraduate degree or you're currently pursuing your bachelor's degree, an advanced accounting certificate is a great way to earn a credential in the field, get your resume noticed, and demonstrate proficiency in a focused area of knowledge.
Academic Excellence and Recognition

Ranked among the Best Online Bachelor's Programs by U.S. News & World Report

Ranked among the Best Online Accounting Bachelor's Degrees

Designated as Best Online Private College by Intelligent.com

Regionally accredited by the New England Commission of Higher Education
Gain New Skills with a Certificate
Accounting careers are expected to see steady growth between 2018 and 2028, with globalization and a growing economy resulting in a high demand for qualified accounting professionals.
*Source: Bureau of Labor Statistics (BLS), 2019
Top reasons to pursue a certificate
Enter a new field
Build new skills
Gain knowledge on your way towards a degree
Differentiate your resume
Earn a credential
Demonstrate proficiency in a focused area of learning
Program Details
Learn more about Champlain's 100% online advanced accounting certificate, designed for working professionals.
Advanced Accounting Online Courses
Champlain's online advanced accounting courses encompass the top skills needed by today's accounting professionals.
Note: Some of the courses in this program are available in 15-week terms only. Please contact your advisor for details.   
Cost accounting presents the behavioral aspects of accounting and identifies essential data that managers use for planning and controlling, costing products and services, and performance measurement. Students study the basic concepts, uses, and procedures related to types of costs and costing systems and uses this information to solve business problems. They will develop quantitative and qualitative analytical skills to analyze and interpret raw data that support the business decision-making process and inventory costing.
Learn the fundamentals of accounting information systems and how they function and fit into organizations. Using a cycles approach, the course introduces internal controls, covers basic elements of the revenue and expense cycles, and you will become proficient with documentation techniques, such as flowcharting. You will also consider the uses of computerized accounting software and undertake a software research project. The course focuses on the needs and responsibilities of accountants as users and developers of information technology.
The study of selected advanced topics in financial accounting, including accounting for income taxes, post-employment benefits, earnings per share, accounting changes and errors, business combinations, consolidated financial statements, accounting for foreign currency transactions, and ethical issues in accounting.
Gives the student a broad base for understanding and applying federal tax laws for corporations, partnerships and property transactions. Tax research is a major component of this course.
An introduction to auditing theory and practice as governed by generally accepted auditing standards and accounting principles. Topical coverage includes the American Institute of Certified Public Accountants Code of Professional Conduct, auditors' legal liability, planning an audit with emphasis on the study and evaluation of the internal control structure, audit evidence (what kind and how much), working papers, the various types of audit reports and a practical audit case
Prerequisites
Complete MATH-180. ACCT-231 is the required corequisite course.
In the culminating course for the certificates, students will reframe knowledge and competencies from their certificate into a workable model that is applied through experiential learning models to a professional opportunity. Students will apply these competencies as professional best practice in a project that incorporates relevant research findings from the field.
Prerequisites
Completion of certificate content requirements
Graduates of the online advanced accounting certificate program will demonstrate the following industry-specific skills, knowledge, and competencies:
Build on the accounting foundation you gained from your introductory accounting courses, such as those in Champlain's accounting certificate.
Extend the depth and breadth of your understanding of a company's public financial information.
Expand your ability to gather and organize relevant information to help managers make decisions.
Explore the federal income tax forms and laws related to business returns and filings with the IRS.
If you choose to pursue a CPA designation, the advanced accounting certificate will help prepare you for the accounting portions of that exam.
Champlain College Online's accounting faculty, led by Program Director Dr. Linda Miller, are expert practitioners in the field. Their industry expertise ensures that our advanced accounting certificate curriculum is aligned with the needs of employers, and reflects the skills today's accounting professionals need for success. Classes led by our seasoned experts will give you real-world insight into the world of accounting, and create a rich community of career-focused learning.
Alumni of the Champlain College Online undergraduate certificate in advanced accounting program work in corporations, small businesses, government organizations, and non-profits nationwide, including:
Emily Post Institute
Internal Revenue Service (IRS)
GE Healthcare
Marsh Captive Solutions Group
McCormick & Fitzpatrick
Park Sterling Bank
Safe Life Corporation
Signature Properties of Vermont 
Titles our alumni hold include:
Account Administrator
Administrative Assistant
ALP Lead 
Closing Coordinator 
General Accountant 
Individual Taxpayer Advisory Specialist
Legal Secretary
Senior Accountant
Tuition & Costs
Continuing your education is an investment in your future. Learn more about our affordable tuition rates.
Affordability
Cost shouldn't be a barrier to going back to school. We provide a number of options to make your online education affordable.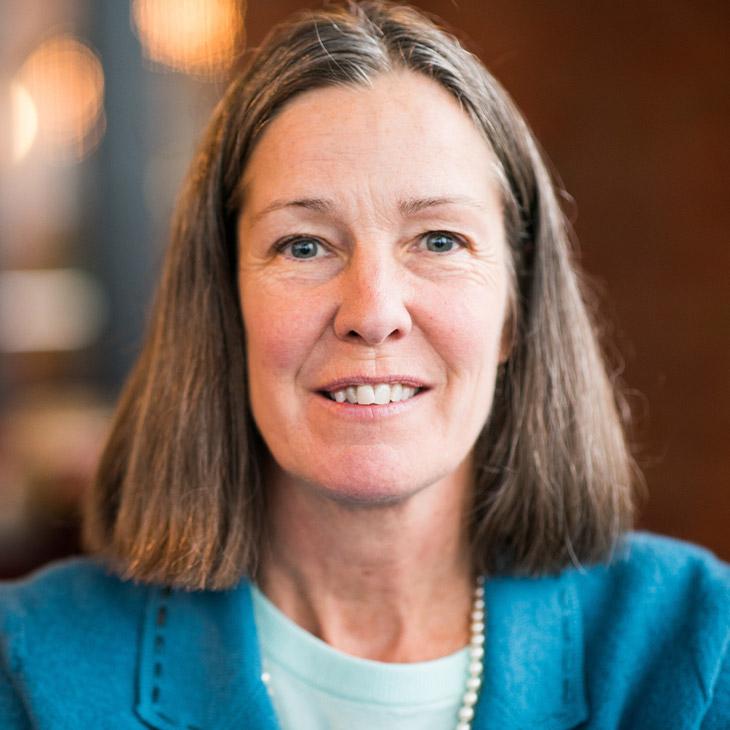 Career Growth
"I had a two-year degree and knew I would need a bachelor's to advance. I saw that the U.S. Department of Labor projected a high demand for employees in accounting, and Champlain is ranked one of the top schools for accounting, so it was the right fit."
Ann Murray Bachelor's Degree in Accounting
Payroll & Accounts Payable Clerk, Mount Mansfield Unified Union School District
You may also be interested in
Download Online Experience Guide
Learn what you can expect from your online experience at Champlain College Online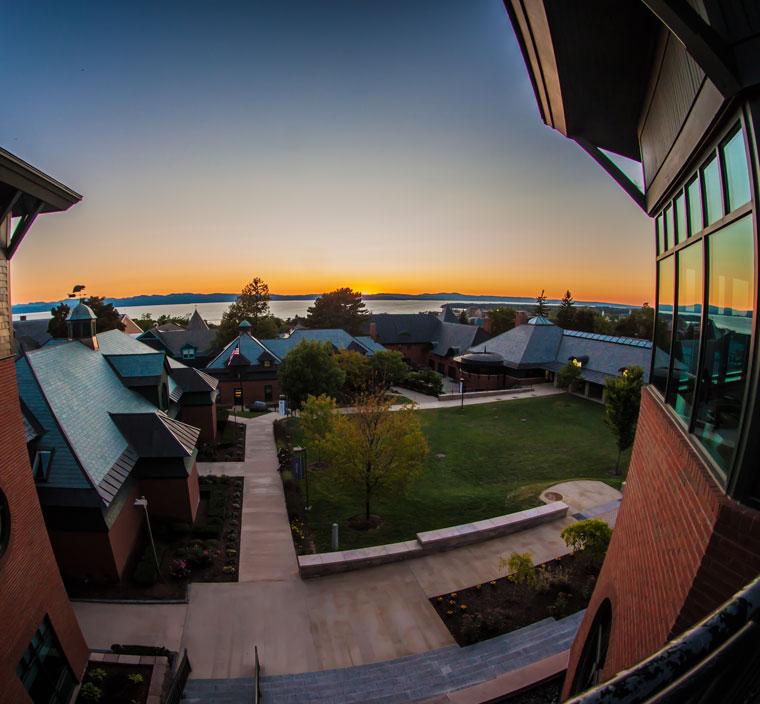 Download Online Learning Experience Guide
Champlain College will not share or sell personal information. Submitting this form constitutes your express written consent to agree to receive e-mails, texts, and phone messages from Champlain College at the phone number(s) and email address provided in this form.