Explore Accounting (B.S.)
Advance your career in the fast-growing accounting field with a degree designed for working adults. With a program built around the American Institute of Certified Public Accountants (AICPA) Core Competency Framework, you'll gain the critical accounting and business skills today's employers are looking for. Through hands-on experience and an emphasis on problem-solving and critical thinking, Champlain's online bachelor's in accounting degree will prepare you for success.
Build Your Career Future
The majority of today's employers require a bachelor's degree for accounting positions with a career path. Differentiate yourself with a degree that will help you build a unique combination of technical accounting skills, key soft skills, and increasingly important information technology skills that are essential for accounting career growth. Through Champlain's accounting degree program, you'll be able to showcase your expertise with three specialized certificates earned as you complete course requirements, and will be able to apply your learning to your workplace from day one. You'll also be prepared for advanced certification, such as a CPA - our graduates who sit for the exam boast a near-perfect success rate.
Academic Excellence and Recognition

Regionally accredited by the New England Commission of Higher Education

Ranked among the Best Online Bachelor's Programs by U.S. News & World Report

Designated as a Military Friendly School for our commitment to the military community

Named among the top MBA programs by Abound/Colleges of Distinction
Pursue Your Accounting Career
Accounting careers are expected to see steady growth between 2018 and 2028, with globalization and a growing economy resulting in a high demand for qualified accounting professionals. Accountants and auditors can expect a median annual salary of $70,500.*
Graduates of Champlain's bachelor's in accounting program will be prepared for a variety of accounting roles across all sectors, including tax preparation, bookkeeping and payroll services, government, finance and insurance, manufacturing, and more.
*Source: Bureau of Labor Statistics (BLS), 2019; job titles: AccountingEdu.org, 2019
Top Jobs for Bachelor's in Accounting Graduates
Accounting Clerk
Accounts Payable/Receivable Clerk
Accounting Information System Specialist
Bookkeeper
Budget Analyst
Certified Financial Planner
Financial Analyst
Financial Controller
Forensic Accountant
Payroll Accountant
Tax Accountant
Program Details
Learn more about Champlain's 100% online accounting bachelor's degree, designed for working professionals.
Champlain's online accounting courses encompass the top skills needed by today's accounting professionals. Graduates of the program are required to complete the following courses.
Professional Courses (66 credits):
Financial Accounting
Managerial Accounting
Intermediate Accounting I (15-week course)
Intermediate Accounting II (15-week course)
Forensic Accounting or Governmental/Non-Profit Accounting
Federal Taxes I (15-week course)
Cost Accounting (10-week course)
The Landscape of Internet Security
Accounting Information Systems
Advanced Accounting (15-week course)
Federal Taxes II (15-week course)
Auditing
Business Law I
Managing Behavior in Organizations
Principles of Finance
Project Management or Project Management Standards & Behaviors
Critical Thinking & Decision Making in Business
Principles of Marketing
Business Law II
Managing Talent
Accounting Capstone
Risk in an Uncertain World or Cyber Warfare & Cyber Crime
General Education Courses (30 credits):
Interpersonal Communication
Intercultural Communication
Microeconomics
Macroeconomics
Critical Reading and Expository Writing I
Critical Reading and Expository Writing II
Writing in the Workplace
Introduction to Statistics (15-week course)
Critical Thinking
Ethics in the Professions
Intro to Psychology OR Intro to Sociology
Lab Science
Hum/Sci/Math Elective (6 credits required)
General Electives (11 credits required)
Accounting Course Descriptions:
Accounting is the language of business. This course introduces the student to accounting from the point of view of the user of financial reports and is appropriate for personal as well as business applications. Students explore the impact of transactions on the financial position and profitability of a business, and analyze financial reports of real-world corporations.
Managerial accounting focuses on the needs of management for accounting information to make informed decisions in the internal operations of a company. Topics include decision-making, accounting for planning and control, cost-volume-profit relationships, and budgeting.
Graduates of the accounting bachelor's online program will demonstrate the following industry-specific skills, knowledge, and competencies:
Apply financial frameworks, auditing standards, and ethical guidelines in a business environment, and develop related accounting skills.
Interpret and follow laws related to business and individual tax issues, business transactions, and professional responsibilities as they pertain to business and tax law.
Demonstrate financial intelligence and professional judgement required of CPAs and accountants, in general, when preparing, analyzing, and interpreting financial information.
Interpret and communicate complex information clearly and concisely when presenting financial analyses and reports to management, businesses, individuals, and other stakeholders.
Objectively analyze information to identify problems and use business and financial knowledge to develop solutions that inform decision making.
Perform risk analysis and apply resource management strategies from an accounting perspective.
Integrate technology with financial analyses and presentations in order to research professional guidelines and relevant business information, and keep abreast of emerging legal and accounting requirements.
Apply management and human resources development theories to HR issues and organizational issues.
Acquire in-demand technical, analytical and soft skills employers want - such as communication, creativity, critical thinking, and collaboration - in general education courses that are a part of this degree.
Program competencies are adapted from the American Institute of Certified Public Accountants (AICPA) Core Competency Framework and include:
Functional competencies: technical competencies most aligned with the value contributed by accounting professionals.
Personal competencies: individual attributes and values
Broad business perspective competencies: perspectives and skills relating to understanding of internal and external contexts.
Earn a specialized certificate in a concentration of your choice as you pursue your degree, so you can build credentials as you go.
Champlain College Online's accounting faculty, led by Program Director Dr. Linda Miller, are expert practitioners in the field. Their industry expertise ensures that our accounting curriculum is aligned with the needs of employers, and reflects the skills today's accounting professionals need for success. Classes led by our seasoned experts will give you real-world insight into the world of accounting, and create a rich community of career-focused learning.
Alumni of the Champlain College Online bachelor's in accounting program work in corporations, small businesses, government organizations, and nonprofits nationwide, including:
Department of Homeland Security
Gallagher, Flynn & Company LLP
GE Healthcare
Internal Revenue Service
Johnson Lambert LLP
North Country Supervisory Union
People's United Bank
Pomerleau Properties
PWC
U.S. Treasury
Titles our alumni hold include:
Auditor
Bookkeeper
Controller
Credit Administrator
Data Acquisition Specialist
Financial Analyst
Financial Director
Loan Officer 
Senior Management & Program Analyst
Staff Accountant
Tuition & Costs
Continuing your education is an investment in your future. Learn more about our affordable tuition rates.
Affordability
Cost shouldn't be a barrier to going back to school. We provide a number of options to make your online education affordable.
Meet the Program Director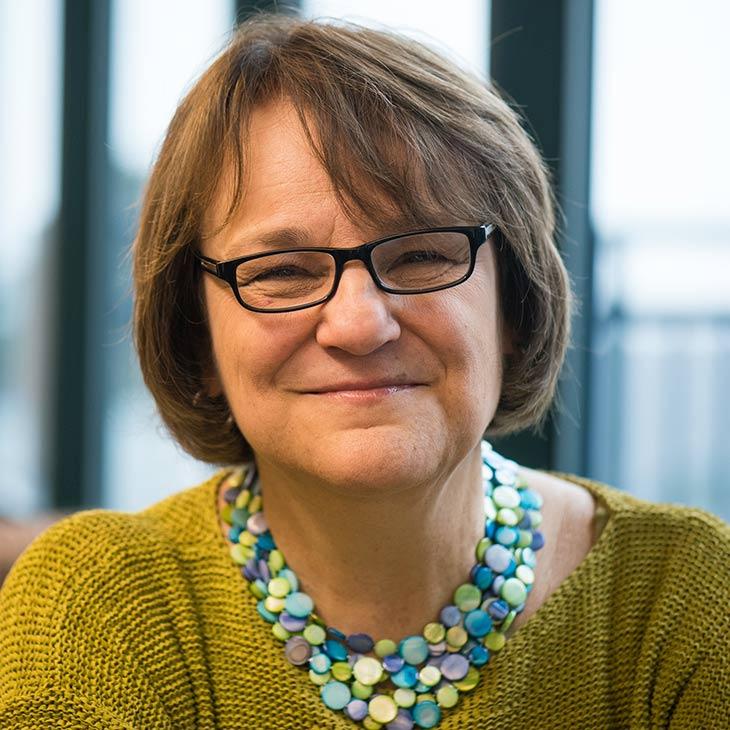 Linda Miller
PhD
CPA
Program Director
Accounting (A.S., B.S., Certificates)
Human Relations and Organization Development (M.S.)
Integrated Studies (B.S.)
MBA
Positive Organization Development (Certificate)
About
Linda Miller, PhD, CPA, is Associate Professor and Assistant Dean for Champlain College Online. She is responsible for the online accounting and integrated studies programs, as well as the MBA and master's in human relations and organization development programs. Following 12 years in accounting, business, and consulting positions, Dr. Miller has spent over 20 years in higher education at a variety of schools, including Bucknell University, the University of Vermont, and Pennsylvania State University, where she also taught in the executive education programs.
With an education focus primarily in adult and online education, Dr. Miller has enjoyed developing a wide variety of online certificates and degrees in business-related areas, including supply chain management and leadership. Dr. Miller continues to research best practices in online teaching and learning and to create opportunities for Champlain College Online instructors to develop their online teaching skills. Other specific areas of interest for Dr. Miller include the impact of technology on supply chains and the effective teaching of transformational leadership.
Dr. Miller holds an M.S. in Accounting from Pennsylvania State University and a PhD in Business Management (School of Supply Chain Management) from the same. She is a member of the International Leadership Association and the Society of Supply Chain Management Professionals.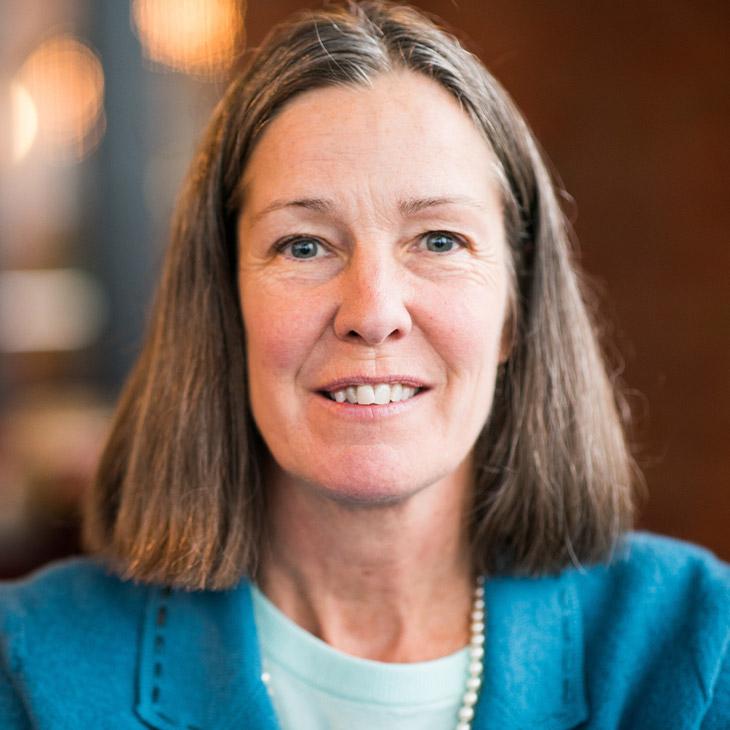 Career Growth
"I had a two-year degree and knew I would need a bachelor's to advance. I saw that the U.S. Department of Labor projected a high demand for employees in accounting, and Champlain is ranked one of the top schools for accounting, so it was the right fit."
Ann Murray Bachelor's Degree in Accounting
Payroll & Accounts Payable Clerk, Mount Mansfield Unified Union School District
You may also be interested in
Download Program Guide
Learn what you can expect from our online bachelor's in accounting program.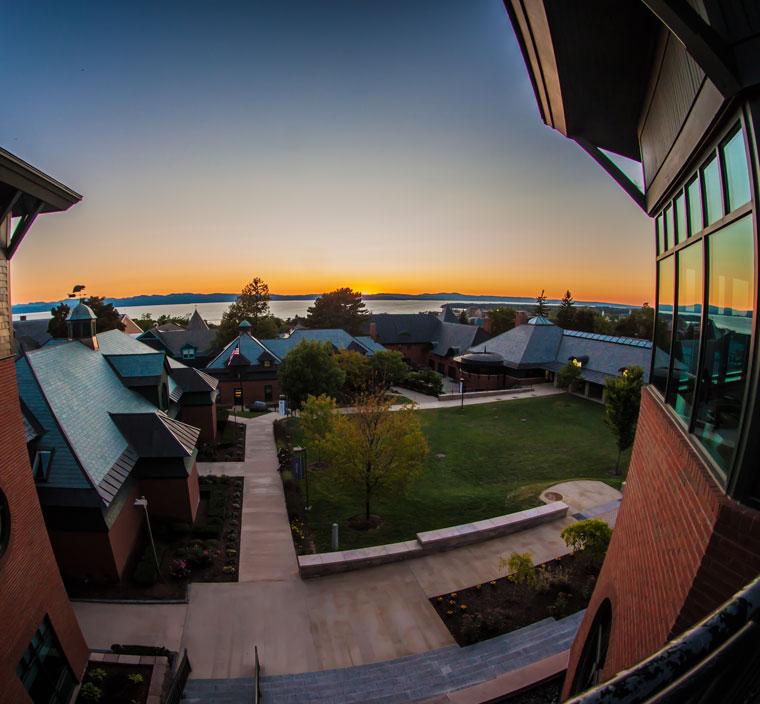 Download Program Guide
Champlain College will not share or sell personal information. Submitting this form constitutes your express written consent to agree to receive e-mails, texts, and phone messages from Champlain College at the phone number(s) and email address provided in this form.