Explore Accounting
Launch your career in the fast-growing accounting field with a degree designed for working adults. With a program built around the American Institute of Certified Public Accountants (AICPA) Core Competency Framework, hands-on experience, and an emphasis on problem-solving and critical thinking, Champlain's online associate in accounting degree will prepare you for success.
Build Your Career Future
Develop the accounting skills and business acumen today's employers are looking for. Through the accounting associate degree online program, you'll gain both foundational accounting skills and key soft skills (like communication and teamwork) that are essential for career growth, and emerge ready to tackle the challenges faced by today's accounting professionals.
This degree is ideal for those looking to enter the accounting field, or for those who have found themselves in an accounting-related role and are seeking formal training and knowledge of the accounting discipline. Plus, it's a solid stepping stone toward a full bachelor's degree in accounting for those who are returning to school after time away, or embarking on their first degree.
Take the next step
Apply (It's FREE & FAST!)
Academic Excellence and Recognition

Ranked among the Best Online Bachelor's Programs by U.S. News & World Report

Ranked among the Best Online Accounting Bachelor's Degrees

Designated as Best Online Private College by Intelligent.com

Regionally accredited by the New England Commission of Higher Education
Move Your Accounting Career Forward
Accounting careers are projected to grow 7% between 2020 and 2030, with globalization and a growing economy resulting in high demand for qualified accounting professionals. Accountants and auditors can expect a median annual salary of $73,560.*
Graduates of Champlain's associate in accounting degree program will be prepared for a variety of accounting roles across all sectors, including tax preparation, bookkeeping, and payroll services, in the areas of government, finance and insurance, manufacturing, and more.
*Source: Bureau of Labor Statistics (BLS), 2020; jobs titles: Payscale, 2020
Top Jobs for Associate in Accounting Graduates
Accounting Assistant
Accounts Receivable Clerk
Administrative Assistant
Auditing Clerk
Bookkeeping Clerk
Payroll Clerk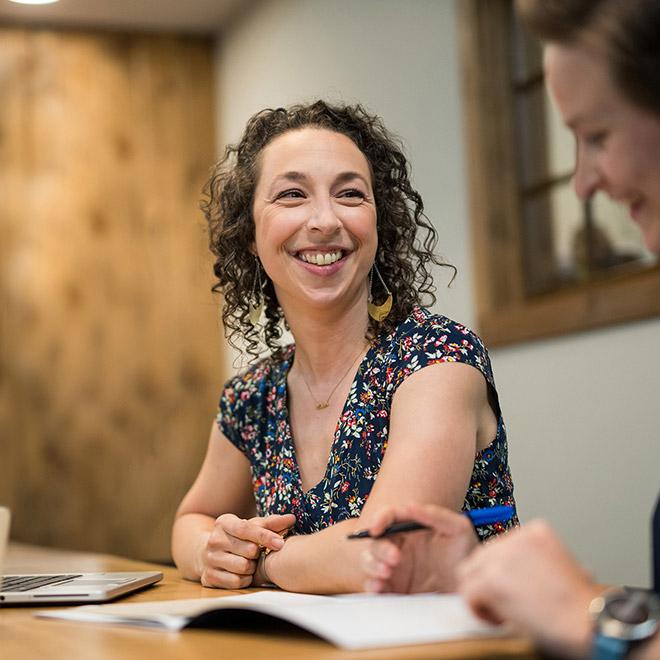 Program Details
Learn more about Champlain's 100% online accounting associate degree, designed for working professionals.
Champlain's online accounting courses encompass the top skills needed by today's accounting professionals. Graduates of the program are required to complete the following courses:
Professional Courses (30 Credits)
General Education Courses (15 Credits)
Human Behavior & Social Institutions (3 Credits)
Science Literacy (4 Credits)
General Electives (8 Credits)
Note: Some of the courses in this program are available in 15-week terms only. Please contact your advisor for details.   
Professional Courses (30 Credits):
Accounting is the language of business. This course introduces the student to accounting from the point of view of the user of financial reports and is appropriate for personal as well as business applications. Students explore the impact of transactions on the financial position and profitability of a business, and analyze financial reports of real-world corporations.
Managerial accounting focuses on the needs of management for accounting information to make informed decisions in the internal operations of a company. Topics include decision-making, accounting for planning and control, cost-volume-profit relationships, and budgeting.
In this first course of a two-part sequence focusing on financial reporting students will learn theory, concepts, principles and practices underlying preparation of external financial reports, particularly application of generally accepted accounting principles related to disclosure of current and noncurrent assets and principles of revenue recognition on the Balance sheet, Income Statement and Statement of Retained Earnings. Students will also consider broad issues like the environment of financial reporting, the role of financial reporting and the accounting standard-setting process.
Building on the knowledge and skills gained in Intermediate Accounting I, students will examine more intensively the application of generally accepted accounting principles for financial reporting and disclosure of current and noncurrent liabilities and stockholders' equity. Students will gain skills related to the advanced measurement, recognition and reporting of these select topics in financial accounting as well as the Statement of Cash Flows.
Cost accounting presents the behavioral aspects of accounting and identifies essential data that managers use for planning and controlling, costing products and services, and performance measurement. Students study the basic concepts, uses, and procedures related to types of costs and costing systems and uses this information to solve business problems. They will develop quantitative and qualitative analytical skills to analyze and interpret raw data that support the business decision-making process and inventory costing.
Security is everyone's problem. The Internet is full of attackers who are looking to steal your information or get control over your system. This is a problem for individuals and businesses so it's essential that even casual users understand enough of how the Internet is put together to be able to understand the threats they face. Students will learn how businesses communicate via the internet and how that exposes them to some of the fundamental attack types. Students will learn how to protect themselves from those attacks.
Provides an overview of the entire legal system, with an emphasis on contract rights. Discusses the essential elements of a contract, the breach of contracts and the remedies for breach. Presents business and consumer laws, including white-collar crime, landlord-tenant rights, real property interests and administrative law.
There are two ways to view behavior in organizations: cultural/interpretive and technical/rational. Students will explore both views, how they explain and predict organizational behavior and the management approaches they inform. Within these contexts, students will explore team and individual behaviors, ethical and diversity issues in the workplace, and how to foster success in the face of significant change. Students will apply course concepts to real-world scenarios and their personal experiences.
The American Marketing Association defines Marketing as the activity, set of institutions, and processes for creating, communicating, delivering, and exchanging offerings that have value for customers, clients, partners, and society at large. In this course, students will learn marketing terminology and principles including the marketing mix, marketing segmentation and how external forces impact marketing strategy as well as how marketing fits into the organization.The impact of ethical issues, diversity, globalization and social responsibility on marketing decisions will also be examined.
Choose One:
This course serves as an introduction to forensic (fraud) accounting. Topics include fraud examination techniques, interview techniques, rules of evidence relating to fraud, internal control methodology, asset misappropriation and financial statement misrepresentation. Students cover various fraud examination techniques. Students also learn rules of evidence as they relate to several different fraudulent activities including illegal activities such as wagering, money laundering, cash skimming and embezzlement. Course presentation assumes basic accounting knowledge and guides the student into specialized applied settings, indicative of forensic accounting.
Focuses on accounting for state and local governments as contrasted with that for profit-making companies. It acquaints students with fund accounting, budgetary accounts, and governmental financial reporting and introduces accounting for not-for-profit organizations.
General Education Courses (15 Credits):
This course draws on fundamental concepts of contemporary communication research to help students identify and develop strategies to become effective and versatile communicators across media and settings. Students will examine and respond to a range of interpersonal situations through the critical evaluation of the three essential components of all communication: its purpose, audience, and context. Students will leave the course with the ability to reflect on and adapt their strategies to successfully and consistently communicate for a range of purposes across diverse settings.
This course introduces students to the foundational concepts needed to communicate effectively in writing for academic study and professional development. Students will learn how to use the four stages of the writing process--prewriting, drafting, revising, and editing--to create written communication that meets its intended purpose for its intended audience. Students will also be introduced to rhetorical modes and their role in the development of written communication. A minimum grade of C is required for this course to meet a general education requirement.
This course builds on students' proficiency in the writing process and rhetorical modes to introduce the use of evidence from sources in written communication. Students will learn to determine the need for evidence from sources, identify types of information resources, develop effective search strategies, and incorporate evidence from sources in written communication legally and ethically. A minimum grade of C is required for this course to meet a general education requirement.
Prerequisites
Complete ENGL-100 with a minimum grade of C or better
Mathematical reasoning, when applied to everyday and professional lives, has two dimensions: logic for deterministic situations and probabilities for non-deterministic situations. This course aims to help students develop these mathematical reasoning skills.
Choose One of The Following
This course builds on students' proficiency in using evidence from sources to support their own prior knowledge to using evidence from sources to develop persuasive communication for a range of purposes, including solving problems and pursuing opportunities in the workplace, in addition to academic study. Students will learn to articulate effective inquiry questions, recognize errors in logic, interpret the validity of persuasive communication created by others, and develop effective persuasive communication of their own using evidence from sources. The role of accurate citation of sources in persuasive communication will also be addressed. A minimum grade of C is required for this course to meet a general education requirement. Prerequisites: ENGL-100 The Writing Process & ENGL-110 Introduction to Using Evidence from Sources in Writing.
Prerequisites
Complete ENGL-100 and ENGL-110 with a minimum grade of C.
In this course, adult students demonstrate skills and knowledge from work and other life experiences in order to request credit for a specified degree requirement. Students use the conceptual framework of argumentation to make a logical case for credit in an e-portfolio. The portfolio will identify the context for the student's learning in the subject matter, trace its progression over time, and explain how the learning is equivalent to the specified CCO degree requirement. The student will then demonstrate proficiency in each course learning outcome and integrate the learning outcomes in a relevant case study. To achieve a course pass, the completed portfolio must demonstrate course outcome proficiency according to the framework and criteria described above. Portfolios meeting these criteria will be submitted to a faculty subject matter expert for evaluation.
Prerequisites
Full admission into a CCO degree program, ENGL 111, ENGL 112, and approved PLA plan. Students within 12 credits of degree completion are not eligible to take CRIT 200.
Choose One Human Behavior & Social Institutions Course (3 Credits):
A survey of the science of psychology, including an overview of human behavior in various areas such as physiopsychology, development, learning social psychology, personality and abnormal behavior.
A study of human groups, culture, the self, and human interaction. The course focuses on contemporary American society and the influence of culture on our actions and beliefs, with the goal of fostering critical thinking about our social environment.
Choose One Science Literacy Course (4 Credits):
Introduces students to the biochemistry and physiology of nutrition and exercise. Emphasis will be placed on human body systems such as musculoskeletal, digestive, respiratory and circulatory, and their relationship to nutrition and fitness. Students will also study the biochemistry of energy conversion as it relates to exercise physiology. Laboratory sessions are designed to reinforce, by a hands-on approach, the principles discussed in lecture. Course includes two laboratory hours per week.
Students learn the biology, genetics, chemistry, and physics involved in the forensic investigation of crimes. A wide range of topics are studied including DNA, entomology, fingerprinting, trace evidence, serology (blood, saliva, and semen), blood spatter, and chemical analysis of drugs, alcohol, and other compounds. Students apply their new knowledge of forensic science through the use of case studies and laboratories. This course includes two laboratory hours per week.
Prerequisites
If you have taken FOR-110 you may not take this lab science course.
Graduates of the accounting associate online program will demonstrate the following industry-specific skills, knowledge, and competencies:
Analyze and assess the risks of an organization's accounting system, including internal controls, to ensure sound financial information, and to generate appropriate asset evaluation and/or to reduce fraud.
Integrate in-depth financial analysis with effective communication skills to accurately and clearly convey information to stakeholders.Integrate in-depth financial analysis with effective communication skills to accurately and clearly convey information to stakeholders.
Evaluate progress toward meeting organizational goals by using quantitative and qualitative performance measures that take into consideration risks, internal controls, and ethics.
Use appropriate accounting tools and financial analyses given complex business, legal, and ethical scenarios.
Research, synthesize, and evaluate financial information so that results can be communicated to stakeholders in a cohesive and logical way, effectively distinguishing fact from opinion.
Describe and integrate other aspects of the organization and its various functions when analyzing, evaluating and communicating financial information. 
Program competencies are adapted from the American Institute of Certified Public Accountants (AICPA) Core Competency Framework and include:
Functional competencies: technical competencies most aligned with the value contributed by accounting professionals.
Personal competencies: individual attributes and values
Broad business perspective competencies: perspectives and skills relating to understanding of internal and external contexts.
Champlain College Online's accounting faculty, led by Program Director Dr. Linda Miller, are expert practitioners in the field. Their industry expertise ensures that our accounting curriculum is aligned with the needs of employers, and reflects the skills today's accounting professionals need for success. Classes led by our seasoned experts will give you real-world insight into the world of accounting, and create a rich community of career-focused learning.
Alumni of the Champlain College Online associate in accounting program work in corporations, small businesses, government organizations, and nonprofits nationwide, including:
AN Deringer, Inc.
Ben and Jerry's
Danaher, Attig & Plante
Internal Revenue Service
PC Construction Company
Rutland Regional Medical Center
Titles our alumni hold include:
Accounting Manager
Buyer's Assistant
Clerk
Contact Representative
Risk Manager
Tax Preparer
Tuition & Costs
Continuing your education is an investment in your future. Learn more about our affordable tuition rates.
Affordability
Cost shouldn't be a barrier to going back to school. We provide a number of options to make your online education affordable.
Upcoming Information Sessions
ET
The Online Learning Experience Information Session
Are you curious about online education? Have you taken online classes before, but want to see what online learning is like at Champlain College? Join us for an informational webinar with an admissions representative, who will show you what that experience is like! You'll get a tour of the online classroom, learn about who we are, who are students are, and discover resources and support. The webinar will conclude with a question and answer session.
Register Now
Meet the Program Director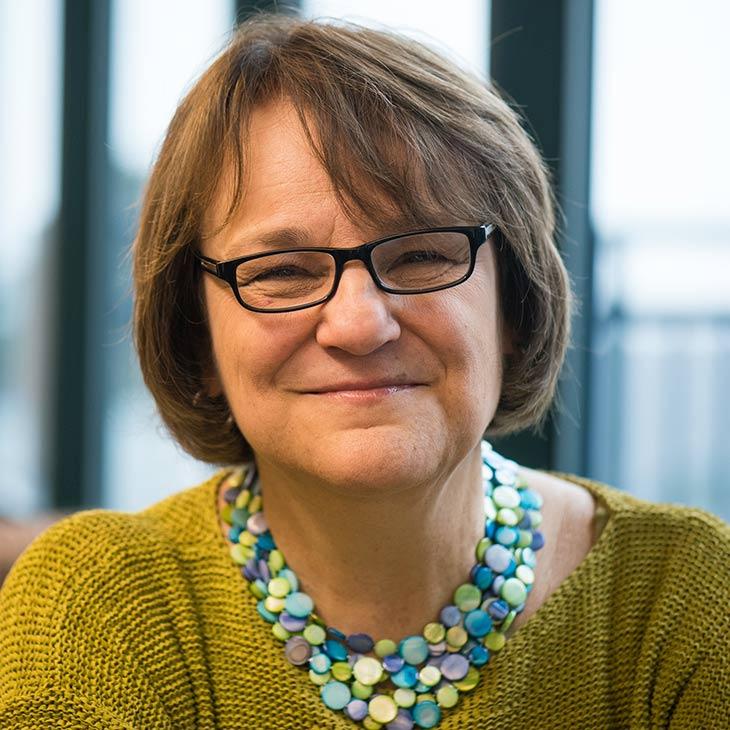 Linda Miller
PhD
CPA
Program Director
Accounting (A.S., B.S., Certificates)
Human Relations and Organization Development (M.S.)
Integrated Studies (B.S.)
MBA
Positive Organization Development (Certificate)
About
Linda Miller, PhD, CPA, is Associate Professor and Assistant Dean for Champlain College Online. She is responsible for the online accounting and integrated studies programs, as well as the MBA and master's in human relations and organization development programs. Following 12 years in accounting, business, and consulting positions, Dr. Miller has spent over 20 years in higher education at a variety of schools, including Bucknell University, the University of Vermont, and Pennsylvania State University, where she also taught in the executive education programs.
With an education focus primarily in adult and online education, Dr. Miller has enjoyed developing a wide variety of online certificates and degrees in business-related areas, including supply chain management and leadership. Dr. Miller continues to research best practices in online teaching and learning and to create opportunities for Champlain College Online instructors to develop their online teaching skills. Other specific areas of interest for Dr. Miller include the impact of technology on supply chains and the effective teaching of transformational leadership.
Dr. Miller holds an M.S. in Accounting from Pennsylvania State University and a PhD in Business Management (School of Supply Chain Management) from the same. She is a member of the International Leadership Association and the Society of Supply Chain Management Professionals.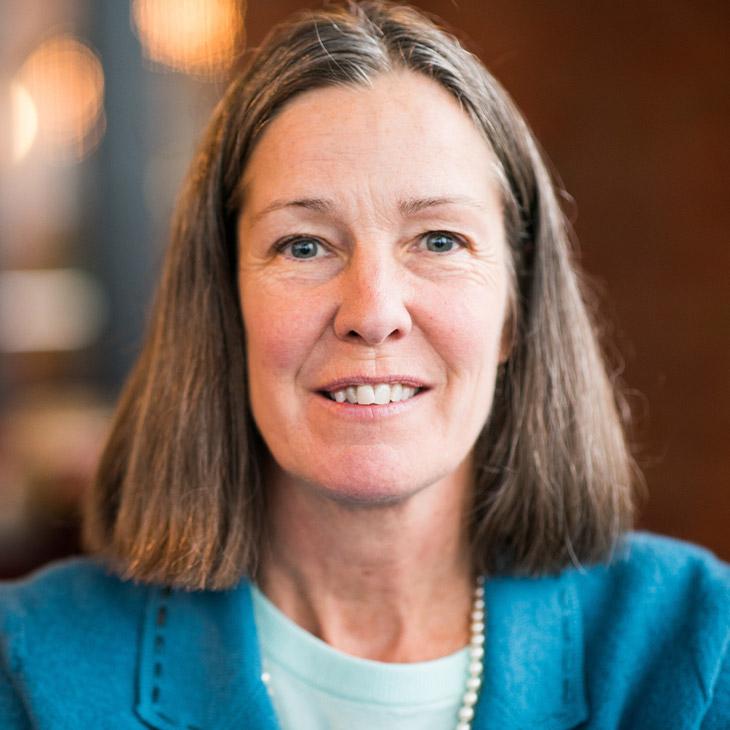 Career Growth
"I had a two-year degree and knew I would need a bachelor's to advance. I saw that the U.S. Department of Labor projected a high demand for employees in accounting, and Champlain is ranked one of the top schools for accounting, so it was the right fit."
Ann Murray Bachelor's Degree in Accounting
Payroll & Accounts Payable Clerk, Mount Mansfield Unified Union School District
You may also be interested in
Download Program Guide
Learn what you can expect from our online associate in accounting program.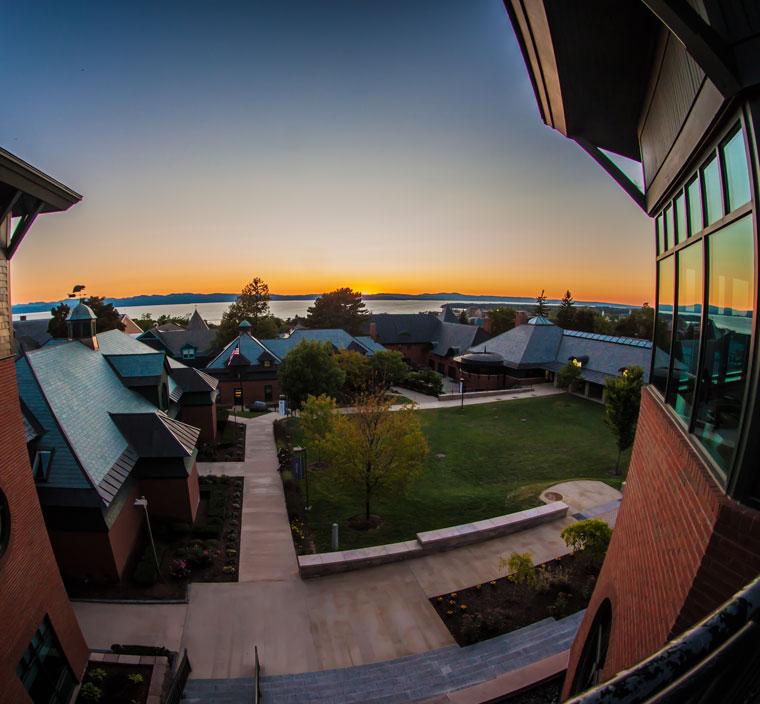 Download Program Guide
Champlain College will not share or sell personal information. Submitting this form constitutes your express written consent to agree to receive e-mails, texts, and phone messages from Champlain College at the phone number(s) and email address provided in this form.