Explore Cost Accounting
Designed for entrepreneurs, small business owners and others who need an introduction to the internal accounting needs of business, Champlain's online cost accounting certificate will give you a foundation in decision making, budgeting, planning, financial modeling, and cost-volume-profit patterns.
This certificate can be taken as a stand-alone program or as part of Champlain's online bachelor's degree in accounting.
Build Your Career Future
We understand how important it is for busy working adults to gain knowledge and expertise quickly, which is why our cost accounting certificate coursework is applicable to the workplace from day one. Whether you've already earned an undergraduate degree or you're currently pursuing your bachelor's degree, a cost accounting certificate is a great way to earn a credential in the field, get your resume noticed, and demonstrate proficiency in a focused area of knowledge.
Academic Excellence and Recognition

Ranked among the Best Online Bachelor's Programs by U.S. News & World Report

Ranked among the Best Online Accounting Bachelor's Degrees

Designated as Best Online Private College by Intelligent.com

Regionally accredited by the New England Commission of Higher Education
Gain New Skills with a Certificate
Accounting careers are expected to see steady growth between 2018 and 2028, with globalization and a growing economy resulting in a high demand for qualified accounting professionals.
*Source: Bureau of Labor Statistics (BLS), 2019
Top Reasons to Pursue a Certificate
Enter a new field
Build new skills
Gain knowledge on your way towards a degree
Differentiate your resume
Earn a credential
Demonstrate proficiency in a focused area of learning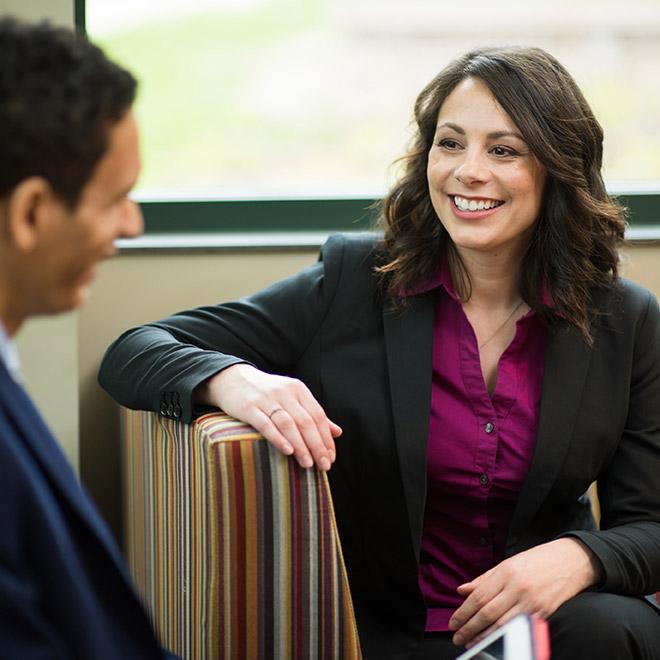 Program Details
Learn more about Champlain's 100% online cost accounting undergraduate certificate, designed for working professionals.
Champlain's online cost accounting courses encompass the top skills needed by today's accounting professionals.
Note: Some of the courses in this program are available in 15-week terms only. Please contact your advisor for details.   
Accounting is the language of business. This course introduces the student to accounting from the point of view of the user of financial reports and is appropriate for personal as well as business applications. Students explore the impact of transactions on the financial position and profitability of a business, and analyze financial reports of real-world corporations.
Managerial accounting focuses on the needs of management for accounting information to make informed decisions in the internal operations of a company. Topics include decision-making, accounting for planning and control, cost-volume-profit relationships, and budgeting.
Cost accounting presents the behavioral aspects of accounting and identifies essential data that managers use for planning and controlling, costing products and services, and performance measurement. Students study the basic concepts, uses, and procedures related to types of costs and costing systems and uses this information to solve business problems. They will develop quantitative and qualitative analytical skills to analyze and interpret raw data that support the business decision-making process and inventory costing.
Provides an overview of the entire legal system, with an emphasis on contract rights. Discusses the essential elements of a contract, the breach of contracts and the remedies for breach. Presents business and consumer laws, including white-collar crime, landlord-tenant rights, real property interests and administrative law.
Learn the fundamentals of accounting information systems and how they function and fit into organizations. Using a cycles approach, the course introduces internal controls, covers basic elements of the revenue and expense cycles, and you will become proficient with documentation techniques, such as flowcharting. You will also consider the uses of computerized accounting software and undertake a software research project. The course focuses on the needs and responsibilities of accountants as users and developers of information technology.
In the culminating course for the certificates, students will reframe knowledge and competencies from their certificate into a workable model that is applied through experiential learning models to a professional opportunity. Students will apply these competencies as professional best practice in a project that incorporates relevant research findings from the field.
Prerequisites
Completion of certificate content requirements
Graduates of the online cost accounting certificate program will demonstrate the following industry-specific skills, knowledge, and competencies:
Create financial reports for use by managers.
Demonstrate insights and skills needed to plan and budget for an organization's future.
Logically use accounting information to make non-routine decisions.
Prepare you to manage and value an organization's inventory.
Give you skills to make effective decisions about long-term investments for the company's future.
Champlain College Online's accounting faculty, led by Program Director Dr. Linda Miller, are expert practitioners in the field. Their industry expertise ensures that our cost accounting certificate curriculum is aligned with the needs of employers, and reflects the skills today's accounting professionals need for success. Classes led by our seasoned experts will give you real-world insight into the world of accounting, and create a rich community of career-focused learning.
Alumni of the Champlain College Online undergraduate certificate in cost accounting program work in corporations, small businesses, government organizations, and nonprofits nationwide, including:
Adecco
Avis 
Goodrich United Technology, Inc. 
Internal Revenue Service (IRS)
University of Vermont Medical Center
U.S. Army
Vermont Army National Guard 
Titles our alumni hold include:
Administrative Assistant
Budget Analyst
Financial Analyst II
Supervisory Staff Administrator
Tax Examiner
Unit Secretary
Tuition & Costs
Continuing your education is an investment in your future. Learn more about our affordable tuition rates.
Affordability
Cost shouldn't be a barrier to going back to school. We provide a number of options to make your online education affordable.
You may also be interested in
Download Online Experience Guide
Learn what you can expect from your online experience at Champlain College Online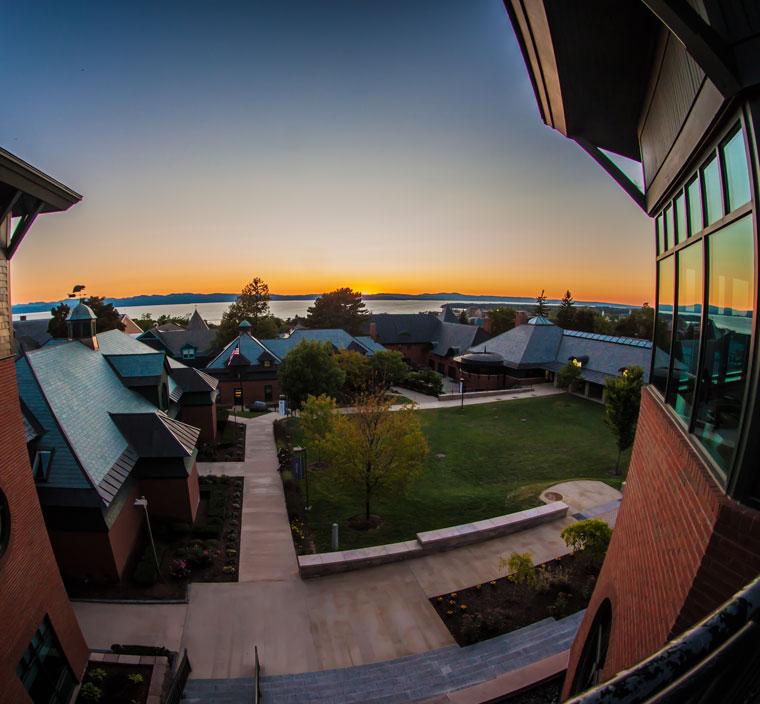 Download Online Learning Experience Guide
Champlain College will not share or sell personal information. Submitting this form constitutes your express written consent to agree to receive e-mails, texts, and phone messages from Champlain College at the phone number(s) and email address provided in this form.