Champlain College Online Forms truED Alliance Partnership with Copley Hospital
Champlain College Online (CCO) is excited to announce a new truED Alliance Partnership with Copley Hospital, greater Lamoille County, Vermont's community hospital. Through this partnership, Copley Hospital employees and their eligible family members will now qualify for reduced tuition for more than 60 degree and certificate programs offered 100% online by the regionally accredited college.
"Since 1993, Champlain College Online has delivered high-quality, cutting-edge, and industry-driven academic programs to transform our adult learners' careers and enhance their lives," said Dr. David F. Finney, Interim President of Champlain College. "We pride ourselves on being a leader in online education and are fully committed to supporting Copley Hospital's employees in their academic endeavors. By providing the Copley community access to our programs at a preferred tuition rate, we have the privilege of upskilling and accelerating the careers of employees at Copley through our wide variety of degree and certificate programs, right here in Vermont."
CCO's core areas of study in healthcare administration, business, IT, and cybersecurity naturally align with the career paths Copley Hospital employees take and provide employees with highly relevant and career-focused programs at the undergraduate and graduate levels.
"One of our most important values at Copley is our commitment to lifelong learning. Currently, we offer our employees a tuition reimbursement program as part of their employee benefits package to demonstrate our dedication to their academic and career growth," said Wayne Stockbridge, Vice President of Human Resources at Copley Health Systems, Inc. "Our community is thrilled to now add Champlain College Online to our list of educational partners through its truED Program. The reduced tuition rate our employees will receive through this partnership will hugely demonstrate that our values are grounded in career development and that providing our employees with affordable and high-quality educational opportunities is among our top priorities."
As part of Champlain's truED Alliance Program, Copley Hospital joins 80+ corporations, nonprofits, and public sector organizations across the country that choose Champlain to educate and upskill their workforce. Qualifying adult learners in the Copley Hospital network will receive preferred tuition for any of the college's 100% online undergraduate and graduate certificate programs, associate degrees, bachelor's degrees, and master's degrees. CCO's degree and certificate programs are led by industry experts and their accelerated classes are intentionally small to maximize personal attention, emphasize critical thinking and problem-solving, and give students the opportunity to work closely with their instructors and academic advisors to ensure they successfully complete their studies in alignment with their career goals.
Together, CCO and Copley Hospital form an incredible partnership in northern Vermont that will guide hospital employees and their qualifying family members as they grow and develop their careers right here in The Green Mountain State.
About Copley Hospital
Copley Hospital has served Lamoille County and north-central Vermont since 1932, providing the highest quality of care regardless of the ability to pay. A not-for-profit critical access hospital, Copley provides a unique blend of quality, compassionate, personalized, state-of-the-art medical care in a small, warm, friendly environment. With more than 65 specialists, Copley provides a full range of both inpatient and outpatient care, including 24-hour emergency services and the Copley Birthing Center.
Request Information
Connect with our admissions team to learn more about Champlain College Online.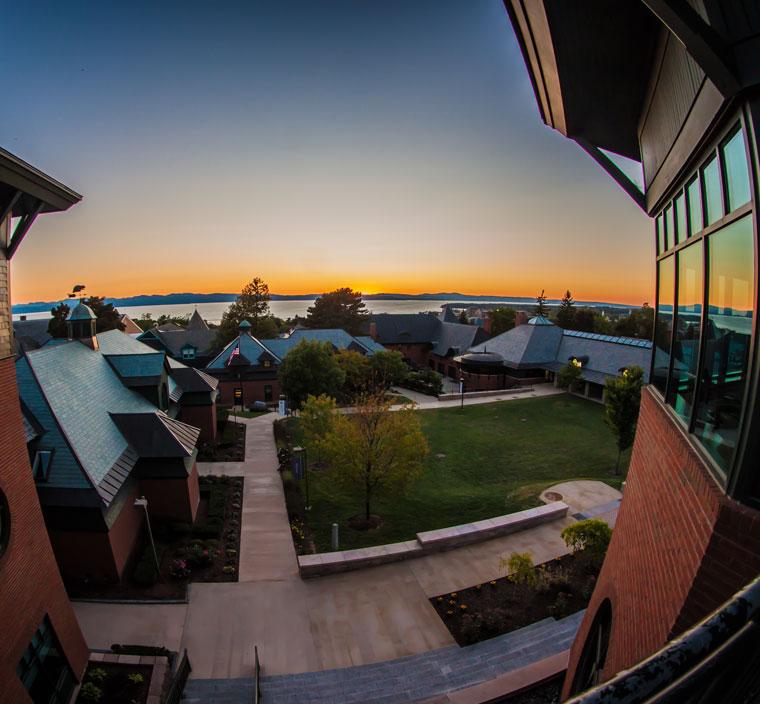 Request Information
Your growth is our purpose. Let's work together to uncover the strengths and experiences you already possess that will help you succeed in your academic and professional pursuits so you'll be ready for your next opportunity.