Leslie Alexander Nakashima graduated from Champlain College Online in 2017, with a B.S. in Integrated Studies.
Leslie had been out of school for forty years when she enrolled in her program at Champlain College Online. A small business owner for almost two decades, she decided to pursue a new career, but after going on her first interview, she realized despite her years of work experience, she did not have the credentials or skills needed to be truly successful in a corporate atmosphere. However, she was hired nonetheless, and her new employer happened to be a truED Alliance partner. When she learned about the program, which enables employees of Champlain partner organizations to pursue their degrees for significantly reduced tuition rates, she reached out to Champlain College right away to apply and complete her degree online.
While Leslie says she would have made the choice to finish her degree whether or not she had access to the truED benefit, she does acknowledge how easy the truED program made it for her to make the decision, and that it motivated her to get started sooner rather than later. She said it was as simple as saying one day, "I've decided to go back to school," reaching out to one of our admissions reps, and after her application was submitted, within a day or two, being registered to start classes just a few weeks later.
Leslie was able to maximize transfer credits from prior educational experiences, even though they were decades old, and thus was able to complete her Bachelor's in Integrated Studies in just two short years as a part-time student while also working full-time. As a working professional, attending on-campus classes would have been a challenge, so the fact that Champlain offered high-quality online courses was a big factor in her decision to enroll: she loved the fact that she could work all day, then come home and take her classes when it was convenient for her. She liked that she could work at her own pace, and had the option to take one class or multiple per semester depending on her situation.
Going into her degree program, Leslie's biggest fear was that her lack of experience with computers was going to be an obstacle to her success. She wasn't sure if her computer skills were going to be strong enough to allow her to attend classes completely online, but she relied on the support team in place to assist Champlain College Online students, from advisors to technical support, and found that they were always willing to help her out and teach her what she needed to know. She credits her Champlain experience with greatly improving her computer skills, which are a necessity for working in today's technology-driven world.
While she enjoyed her classwork, she also acknowledges that her courses were challenging on many levels. Above all, they require you to be very organized, and to make the time commitment necessary to do well. Leslie found success in setting aside a minimum of a couple of hours every night to attend classes, and spending time on assignments and on preparation for the week ahead during the weekends. She notes that work and life commitments always threaten to get in the way, so it's important to be disciplined and stick to a schedule to make sure everything gets done. It helped that she genuinely enjoyed and looked forward to the discussions that arose on the course message boards, and felt as though she got to know her classmates and became friends with them despite being in a virtual classroom.
Leslie has found that, since completing her degree program, she's gained more confidence in her abilities in using computers and other technology, in presenting herself in interviews, and in communicating with colleagues. She also believes that, because they were so applicable to her day-to-day work, the classes that she took will allow her to move ahead in her new field and achieve professional success. Leslie was so motivated and inspired by her Champlain College experience that, once she completed her undergraduate degree, she applied for and was accepted to the online Master's in Human Relations and Organizational Development degree program, which she will begin this fall.
Coming out of her program, Leslie is truly appreciative of the truED program and Champlain College Online, which are giving so many people the chance to finish their college degrees after long periods away from the classroom, like her, or starting out for the first time.
Download Online Experience Guide
Learn what you can expect from your experience at Champlain College Online.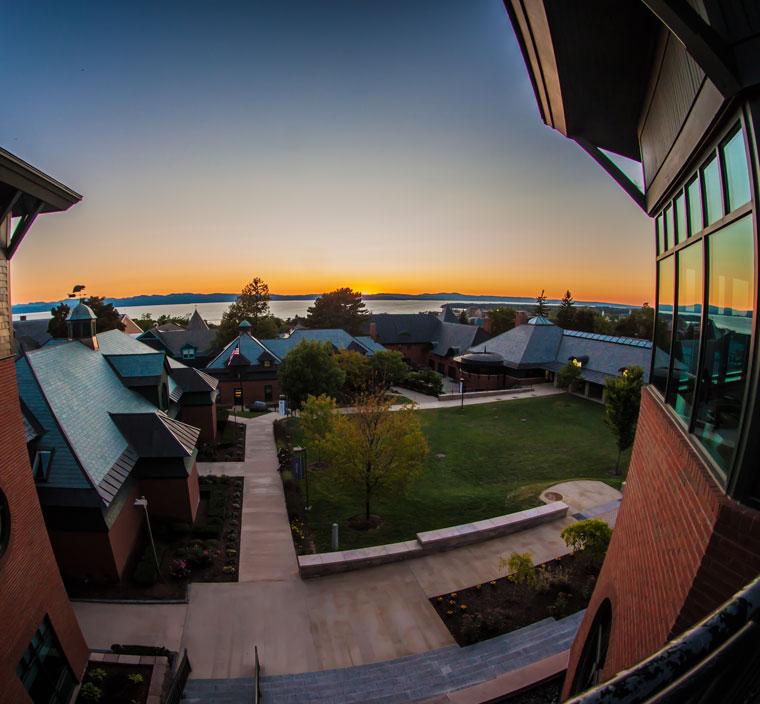 Online Experience Guide Download
Learn more about what you can expect from your online experience at Champlain.