As someone who coaches students and alumni on marketing themselves and developing effective job search strategies, I'm often asked questions about perceptions of online degrees and how they should be represented. Specifically, students often want to know if employers value an online degree. The quick answer is, yes, they do.
How Are Online Degrees Perceived?
Online programs make education more accessible, flexible and affordable by virtue of being online. The only real difference between completing a degree online versus on campus is the method of delivery. Curriculum content, rigor, and learning outcomes have been proven to be comparable at accredited institutions like Champlain College Online. Even the most prestigious universities and colleges worldwide offer online programs today.
In addition,  many professionals who are responsible for recruiting new employees have experience with online education themselves and can attest to the rigor and quality of an online program. I have never heard an employer inquire how someone completed their degree, although many years ago (before online education) I completed a degree through distance learning, and was asked at an interview how I managed to maintain my job in Vermont while studying at the University of Alabama. Their reaction to my explanation was "how ingenious" and "that must have required a lot of discipline on your part."
Managing school, work, and family simultaneously requires the kind of time management, dedication, and focus employers seek. Employers value the flexibility of online learning and how it does not disrupt the workplace. In my coaching sessions I encourage students to represent their educational achievements with pride and leverage their degree to employers as a testament to their motivation and work ethic.
Another question I routinely hear is:  What will my diploma say? As an alum of Champlain College Online, your diploma will proudly state "Champlain College." When including your degree on your resume, you can simply state the name of the institution from which it was conferred - you don't have to specify that you obtained it online. Perhaps you might be asked in an interview how you managed to complete your degree in Vermont while living elsewhere, as I was, but this is a great opportunity to leverage your online education and position yourself well.  
In short: your online degree is just as valuable as a degree obtained through an on-campus program, and is no different in the eyes of a potential employer. When deciding on a degree program, focus less on whether an online or on-campus degree will be better perceived, and more on the reputation of the institution, the flexibility of the program, and the career potential it can offer for you.
Download Online Experience Guide
Learn what you can expect from your experience at Champlain College Online.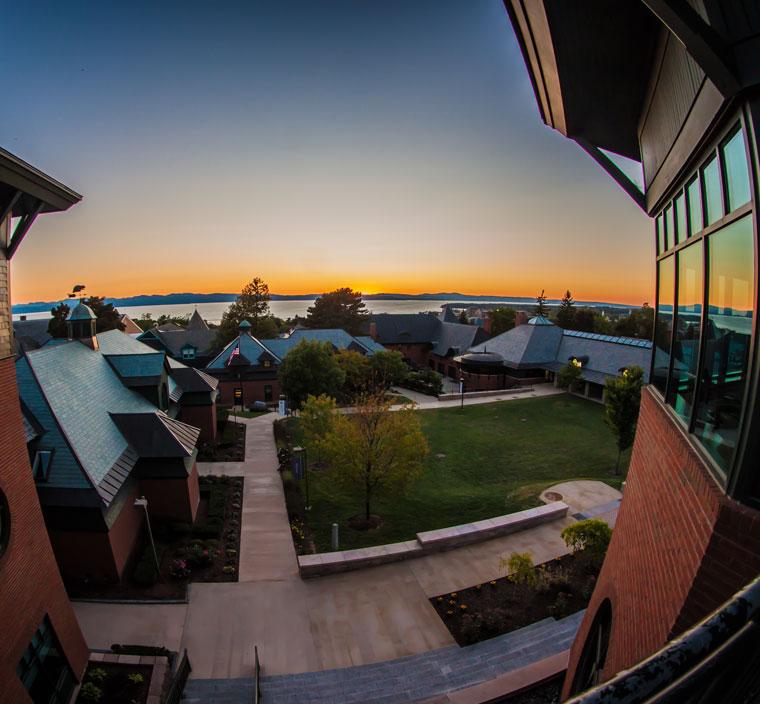 Online Experience Guide Download
Learn more about what you can expect from your online experience at Champlain.