Explore Marketing
Learn the foundations of marketing and enter the business field with a credential employers will respect with Champlain's online marketing certificate.
This certificate can be taken as a stand-alone program, or can be used as a stepping stone on the way to obtaining your bachelor's degree in business management online.
Build Your Career Future
We understand how important it is for busy working adults to gain knowledge and expertise quickly, which is why our marketing certificate coursework is applicable to the workplace from day one. Whether you've already earned an undergraduate degree or you're currently pursuing your bachelor's degree, a marketing certificate is a great way to earn a credential in the field, get your resume noticed, and demonstrate proficiency in a focused area of knowledge.
Fast Start Formula Career Bundle
Propel your career even further by upgrading your certificate with our Fast Start Formula Career Bundle designed to get you noticed and get you hired. Gain access to the Fast Start Formula Career Course, the Landing A Job You'll Love Ebook, and live webinars with "hot seat" coaching by Executive Career Coach Jen Morris. 
Take the next step
Apply (It's FREE & FAST!)
Academic Excellence and Recognition

Regionally accredited by the New England Commission of Higher Education

Ranked among the Best Online Bachelor's Programs by U.S. News & World Report

Designated as a Military Friendly School for our commitment to the military community

Named the among the best schools with accelerated bachelor's degrees by Intelligent.com
Gain New Skills With a Certificate
Marketing occupations are expected to grow 10% from 2020 to 2030 as a result of an increasingly complex global business landscape.*
*Source: Bureau of Labor Statistics (BLS), 2020
Top Reasons to Pursue a Certificate
Enter a new field
Build new skills
Gain knowledge on your way towards a degree
Differentiate your resume
Earn a credential
Demonstrate proficiency in a focused area of learning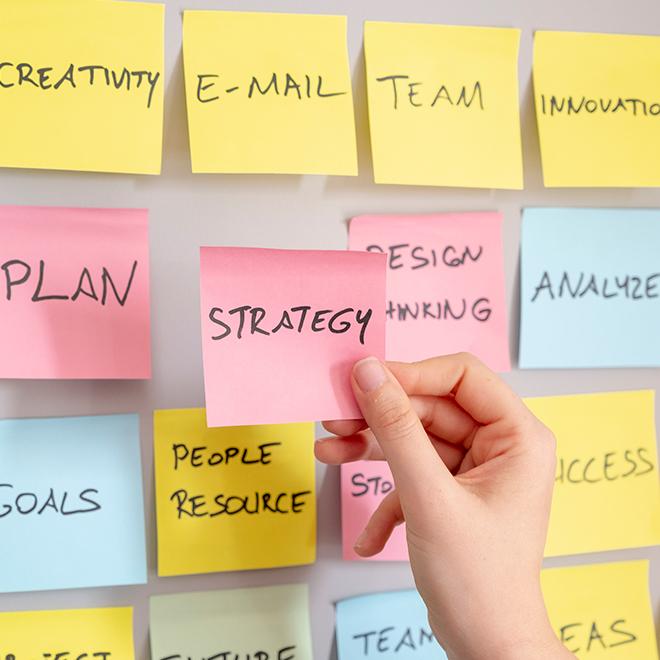 Program Details
Learn more about Champlain's 100% online marketing undergraduate certificate, designed for working professionals.
Champlain's online marketing courses encompass the top skills needed by today's business professionals.
Required Courses (16 Credits):
Finding and utilizing the right data and information to help with business decision-making - this skill is indispensable to any business professional, no matter the field or discipline of business. Students learn how to find data - the right data - efficiently and accurately, using advanced search methods. Students will harness major resources and utilize databases, government resources, and financial websites. Students will also learn to utilize a system for developing research questions, choosing the right resources to substantiate a research plan and evaluate and organize business data into useful forms.
This course explores the psychological and behavioral factors that influence consumer decision-making. Through a combination of theoretical and applied approaches, students will examine how individuals acquire, process, and use information to make purchasing decisions. Topics include the impact of social and cultural factors on consumer behavior, the role of emotions in decision-making, and the effects of marketing and advertising on consumer choices. Students will apply their knowledge of consumer behavior to the development of buyer personas for an organization.
This course will provide an overview of digital marketing strategies and techniques for organizations operating in a digital environment. Students will learn about consumer behavior in digital spaces as well as tactics including search engine optimization (SEO), pay-per-click (PPC) advertising, email marketing, social media and content marketing and analytics. Students will apply what they learn to the development of a digital audit and recommendations project for an organization. Additionally, students will earn several industry certifications as part of their coursework.
The American Marketing Association defines Marketing as the activity, set of institutions, and processes for creating, communicating, delivering, and exchanging offerings that have value for customers, clients, partners, and society at large. In this course, students will learn marketing terminology and principles including the marketing mix, marketing segmentation and how external forces impact marketing strategy as well as how marketing fits into the organization.The impact of ethical issues, diversity, globalization and social responsibility on marketing decisions will also be examined.
This course explores the planning, execution, and evaluation of integrated marketing communication strategies. Students will learn how to create comprehensive campaigns that combine advertising, public relations, sales promotion, and digital media to achieve business objectives. Topics include consumer behavior, message development, media planning, and measuring campaign effectiveness. Students will apply what they have learned to design a strategic IMC campaign including the development of a positioning statement, big idea/theme, message strategy, media plan, and evaluation plan.
In the culminating course for the certificates, students will reframe knowledge and competencies from their certificate into a workable model that is applied through experiential learning models to a professional opportunity. Students will apply these competencies as professional best practice in a project that incorporates relevant research findings from the field.
Prerequisites
Completion of 15 credits certificate content courses before enrolling in this course.
Graduates of the online marketing certificate program will demonstrate the following industry-specific skills, knowledge, and competencies:
Explain the value of marketing to business success.
Use foundational marketing knowledge, including consumer behavior theory and research, digital marketing, and integrated marketing communication, to analyze and build effective marketing campaigns.
Exhibit multi-channel media fluency, applying oral, written, visual, digital and technological communication skills to successfully engage multiple stakeholders.
Intentionally utilize an ethical, analytic, data-driven approach to continuous improvement of marketing approaches.
Demonstrate the ability to apply marketing knowledge to support business decision-making.
Identify and evaluate own knowledge, skills, and abilities for application to professional practice.
Champlain College Online's business faculty, led by Program Director Albert Orbinati, PhD, are expert practitioners in the field. Their industry expertise ensures that our marketing certificate curriculum is aligned with the needs of employers, and reflects the skills today's business professionals need for success. Classes led by our seasoned experts will give you real-world insight into the field, and create a rich community of career-focused learning.
Many certificate students come to us seeking ways to get noticed at their current employers or to get hired in a new field. Given that, we are hyper focused on increasing the career mobility of our students and that's why we developed the Fast Start Formula Career Bundle, a suite of career offerings designed to help our students get noticed, get hired and land jobs they'll love.
Valued at over $1,000, the career bundle is offered to Champlain College Online students and includes: 
Fast Start Formula Course: The Fast Start Formula Course for getting noticed and getting hired is taught by Jen Morris, an executive career coach that we've developed a partnership with to support our students in their job search journeys. This course is online, self-paced and full of tips and tricks to land a job you'll love.
Live Webinars: Log-on to ask your specific job search questions, get live "hot seat" coaching and gain valuable insights from leading career coach, Jen Morris.
Landing A Job You'll Love Ebook: Download this ebook full of tips and tricks for standing out from the competition. From how to optimize your LinkedIn profile, to insider information on how recruiters work and bypassing the automated application websites, you'll be sure to learn how rise to the top. 
Upon enrollment in a degree or certificate, your access to the Fast Start Formula Career Bundle will made available to you. 
Tuition & Costs
Online Undergraduate Tuition Fall '23 - Summer '24
$250
per credit for military service members (family members see truED tuition)
$150
One-time graduation fee
*Based on a 3-credit course; cost will vary if course is a different number of credits
Affordability
Cost shouldn't be a barrier to going back to school. We provide a number of options to make your online education affordable.
You may also be interested in
Download Online Experience Guide
Learn what you can expect from your online experience at Champlain College Online.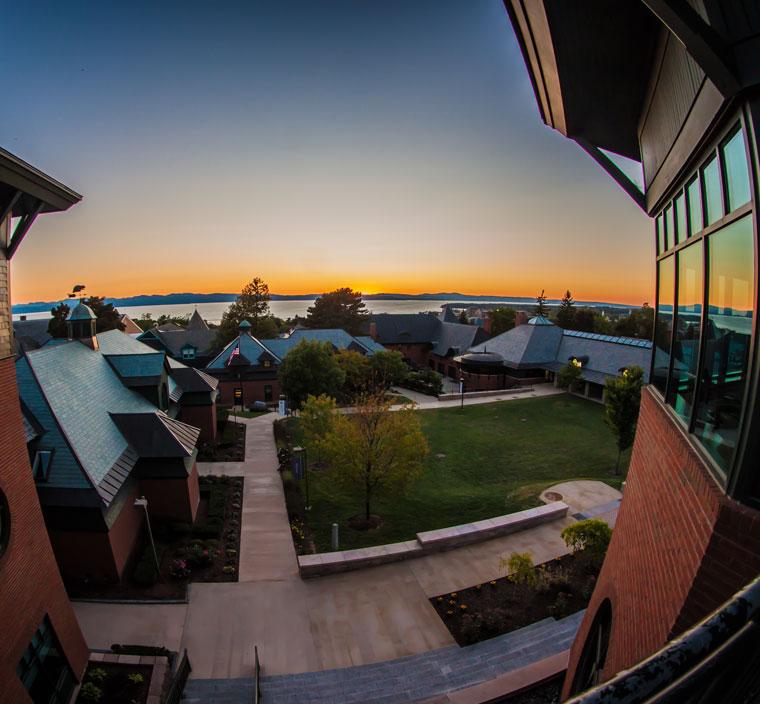 Download Online Learning Experience Guide