Explore Marketing & Communication (B.S.)
In today's increasingly complex business world, integrated marketing and communications professionals with diverse, interdisciplinary skillsets are in high demand. Designed for working adults, Champlain's B.S. in marketing and communication online degree will equip you with essential critical thinking and creative skills that will prepare you for the demands of the modern workplace and allow you to adapt as organizations continue to evolve.
Build Your Career Future
Our online bachelor's degree in integrated marketing communications provides you with the knowledge and subject matter expertise necessary to succeed in fast-growing careers in the marketing and communications world, in fields such as advertising, brand management, public relations, and digital marketing. You'll emerge from the program with fundamental marketing skills, industry certifications from Google and Hubspot, and in-demand soft skills such as leadership and problem-solving that you can carry with you through your career.
Academic Excellence and Recognition

Regionally accredited by the New England Commission of Higher Education

Ranked among the Best Online Bachelor's Programs by U.S. News & World Report

Designated as a Military Friendly School for our commitment to the military community

Named among the top MBA programs by Abound/Colleges of Distinction
Pursue Your Marketing Career
Marketing and communication occupations are projected to grow 8% from 2018 to 2028, faster than the average for all occupations, and proprietary research conducted by Education Advisory Board (EAB) using Emsi Analyst™ for Champlain College Online found that the need for market researchers and marketing specialists will increase 40% in that same time period. The median annual salary for these occupations is over $132,000.*
Graduates of Champlain's online marketing and communication degree online program will be prepared for a variety of marketing and communications roles in fields such as the areas of advertising, brand management, public relations and digital marketing.
*Sources: Bureau of Labor Statistics (BLS), 2019; job titles: The Balance, 2019
Top Jobs for Bachelor's in Marketing & Communication Graduates
Brand/Product Manager
Marketing Manager
Media Planner
Market Research Analyst
Marketing Specialist
Public Relations Specialist
Sales Representative
Social Media Manager
Program Details
Learn more about Champlain's 100% online marketing and communication bachelor's degree, designed for working professionals.
Champlain's online marketing and communication courses encompass the top skills needed by today's marcomm professionals. Graduates of the program are required to complete the following courses.
Professional Courses (45 credits):
Media & Society
Principles of Marketing
Principles of Public Relations
Visual Storytelling
Financial Systems for Management
Consumer Behavior
Project Management
Business Innovation
Intro. to Digital Marketing
Integrated Marketing Communications
Creativity & Conceptual Design
Writing for Public Relations
Business Research Methods
Crisis Communication
Marketing & Communications Capstone
Choose From One of the Two Tracks Below, Digital Marketing or Content Strategy 
Track 1: Digital Marketing (15 credits)
Visual & Digital Fundamentals
Web Page Development
Digital Marketing Analytics
Advanced Digital Marketing
Choose ONE of the Following:
Web Page Development II
Writing For The Web
Strategic Community Management
Track 2: Content Strategy (15 credits)
Design Solutions
Production of Social Media
Persuasion
Legal Issues in Communication
Strategic Community Management
Total Credits from Professional Courses: 60
General Education Courses (60 credits):
Critical Reading & Expository Writing I
Critical Reading & Expository Writing II
Interpersonal Communication
Introduction to Statistics (15-week course)
Intro. to Psychology or Intro. to Sociology
Microeconomics
Macroeconomics
Intercultural Communication
Organizational Communication
Ethics in the Professions
Social Interaction in the Digital Age
Critical Thinking
Lab Science (4 credits required)
Arts/Humanities/Math/Science Electives (6 credits required)
General Electives (14 credits required) 
Marketing & Communication Course Descriptions:
This class is designed to provide students who have little or no digital video production knowledge with an introduction to methods and strategies for production of digital video stories. Using the art of telling a story, the class will create educational, informational or personal experience video productions utilizing audio, video, scriptwriting and digital editing techniques. The class will be focused around hands-on projects, critiques and editing on nonlinear workstations.
Focuses on the field of public information and public relations, with an emphasis on applying the appropriate theories and techniques to solve organizational and institutional communications problems.
This course will inform the student of the various forms of public relations writing and help to develop competency in written communications for different media. Emphasis will be on conducting research, audience analysis, establishing communications goals, executing the communications plan and evaluating the total communication effort. The student will prepare a complete media kit applying such areas as: research and writing for public relations, design, production, copy disseminations, and media. Communication vehicles covered in this course include internal and external media, print electronic and audiovisual and basic formats including news releases, features, pamphlets, brochures, fact sheets, management reports, scripts, publicity, annual reports and position papers.
Examines the role Strategic Communication professionals play in helping corporate, nonprofit and government organizations, and individuals in the public sphere to successfully manage crises through optimal use of communication theory and best practices. Students develop an understanding of the crucial role traditional and social media play in crisis management. The primary focus will be on real-world examples and case studies.
Students will learn how to utilize digital platforms as part of a comprehensive and integrated marketing strategy. Through a mix of strategy, professional certification, and hands-on application students will be exposed to the digital marketing ecosystem and best practices in the discipline. Students will work with an organization to conduct a digital audit and provide digital marketing recommendations. Students should expect to sign up for and utilize current online tools.
Students will develop a resonant, data-driven, and ethically sound Integrated Marketing Communications Campaign for a real-world client. Utilizing all elements of the promotional mix, they will design this IMC campaign to achieve all objectives set forth by the client.
In this capstone course students will integrate and apply what they have learned in their Marketing and Communication program by developing a fully integrated marketing communications campaign, through planning, strategic and tactic development, research, and evaluation. Students will also develop team participation and presentation skills.
Prerequisites
Complete all required program courses in the Marketing & Communication program.
In this advanced level digital marketing course, working with live client projects, students will learn how to analyze and interpret digital marketing analytics data from multiple platforms, visualize complex data for reporting to various audiences and make data-driven recommendations. Additionally, students will receive industry standard analytics certification.
Students will expand on what they learned in Digital Marketing by moving beyond making recommendations to actually running various aspects of digital marketing campaigns. Students will earn industry standard certifications, practice tactics in a simulated environment and work with a live client project to implement digital marketing strategies and tactics. Students will learn the privacy, ethical and legal implications of utilizing digital tools.
An organization's online community manager must be a community advocate and brand evangelist, who has savvy communication skills, can create content on multiple platforms, gather community input and measure success. Students will learn how to manage multiple online communities for an existing brand. In this hybrid course, students will meet both in the classroom as well as virtually utilizing an online learning management system. Students will be required to sign up for multiple online accounts on a variety of services.
This course will introduce you to the fundamental language of visual form and basic skills on the Macintosh operating system, including the industry-standard software applications used to create, acquire, and manipulate digital images. You will learn about two-dimensional design, color theory and terminology, and will apply these principles to a variety of basic design projects. Color, form and meaning will be explored as well in terms of cultural, psychological, physiological, and historical aspects
This content and hands on production class examines and creates audio and video for web cast, podcasts, and social media venues. Students will script, capture, edit, enhance and host audio and video projects for specific audiences.
This course explores the legal context of communication through the mass media and closely related industries in the United States. Students will become familiar with the workings of the judicial system, including its structure and procedures. The course fosters an appreciation of how longstanding legal frameworks have been applied to different media environments, including the Internet. Students will develop an understanding of these issues and the ability to analyze the important legal, ethical and policy issues related to the mass media.
Here is your opportunity to bring your communication ideas to life. You will learn how to plan, design, typeset, produce artwork, proof, and manage production for brochures, posters, and other communication collateral materials. You will learn the basic language of design and the overall production process-all to help you produce these projects yourself or work with design and production professionals to produce complex projects. Some basic art supplies will be required.
Graduates of the marketing and communication bachelor's online program will demonstrate the following industry-specific skills, knowledge, and competencies:
Understand and apply marketing and communication principles and practices.
Demonstrate an understanding of current methods in marketing and communications, including leading marketing software apps and tools.
Conceptualize, create, and implement marketing communications campaigns that may include email marketing, digital advertising, content marketing, social media, PR, among other common marketing communication tactics
Integrate marketing and communication concepts that prioritize outcomes for the organization.
Analyze and evaluate marketing and communication strategies for effectiveness, including ethical and cultural perspectives.
Acquire in-demand technical, analytical and soft skills employers want - such as communication, creativity, critical thinking, and collaboration - in general education courses that are a part of this degree.
Students will also have the opportunity to earn the following in-demand, industry-recognized certifications during their classes:
Hubspot Inbound Marketing Certification
Google Analytics IQ Certification
Google Ads IQ Certification
Hubspot Email Marketing Certification
Hubspot Content Certification
Champlain College Online's marketing and communication faculty, led by Elaine Young, PhD, are expert practitioners in the field. Their industry expertise ensures that our curriculum is aligned with the needs of employers, and reflects the skills today's marketing and communication professionals need for success. Classes led by our seasoned experts will give you real-world insight into the field, and create a rich community of career-focused learning.
Tuition & Costs
Continuing your education is an investment in your future. Learn more about our affordable tuition rates.
Affordability
Cost shouldn't be a barrier to going back to school. We provide a number of options to make your online education affordable.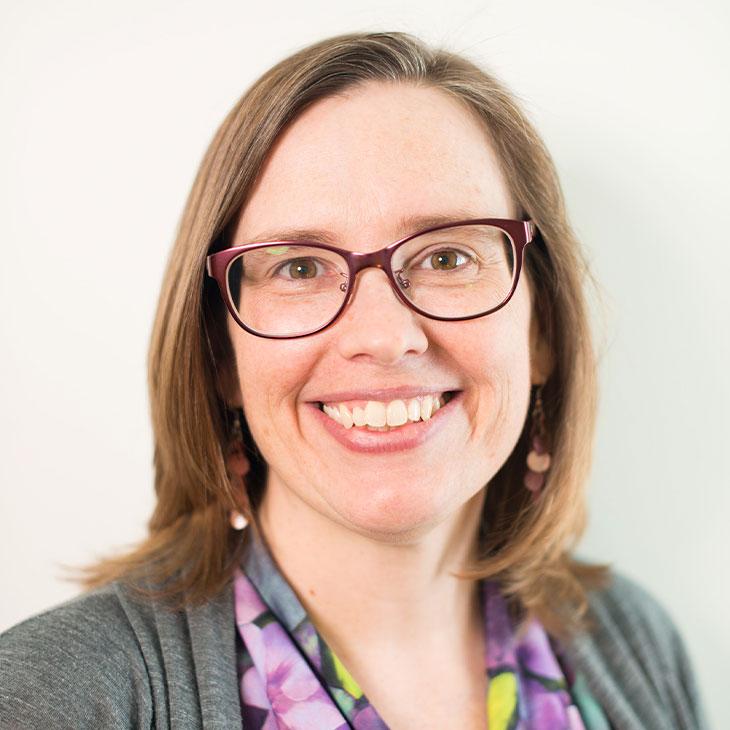 Elaine Young
PhD
Lead Faculty
Marketing & Communication (B.S.)
Creative Media (B.F.A.)
Marketing (B.S.)
Emergent Media (MFA)
About
Dr. Elaine Young has been a professor at Champlain since 2000. Dr. Young currently teaches courses in Digital Marketing, Digital Analytics and Analysis, Advanced Digital Marketing, Community Management, and the Marketing Capstone. She also teaches the Marketing course in Champlain's MBA Program.
Dr. Young has a Ph.D. in Organizational Management from Capella University, where her dissertation research examined technology use and adoption of college students, and she has developed a teaching model for faculty to follow when teaching a technology application in a classroom environment. In addition, she holds an M.S. in Internet Strategy Management from Marlboro College, a B.S. in Communication and Public Relations from SUNY Brockport and an A.S. in Communication from Genesee Community College. Dr. Young has over ten years of experience in the Marketing and Public Affairs profession, specializing in non-profits.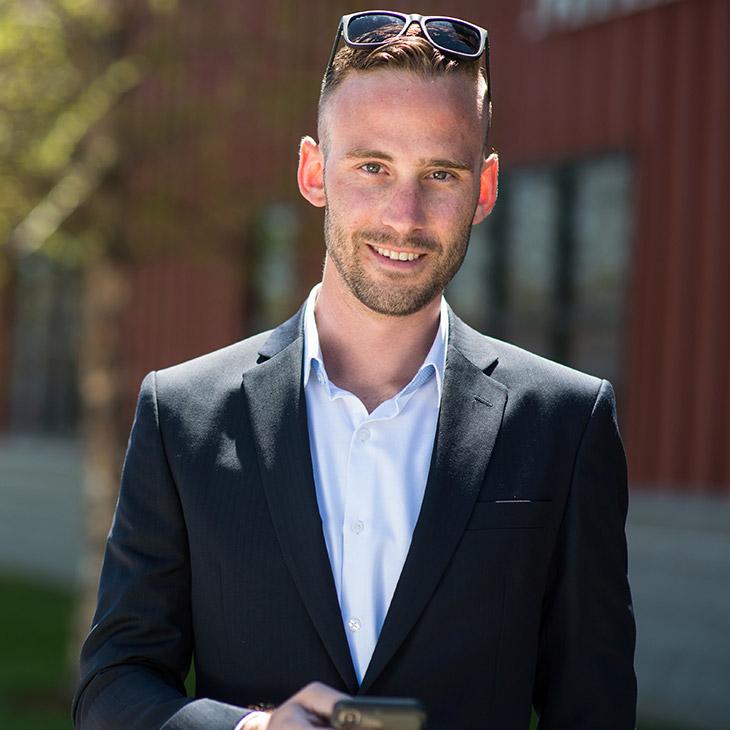 Superior Faculty
"The classroom environment was great, and the faculty were very helpful in terms of reaching out and being available. All of my professors were willing and ready to call, email or text whenever I needed them."
Tom Cianchetta Bachelor's Degree in Business Management
Digital Sales Manager, Epsilon
You may also be interested in
Download Program Guide
Learn what you can expect from our online bachelor's in marketing and communication program.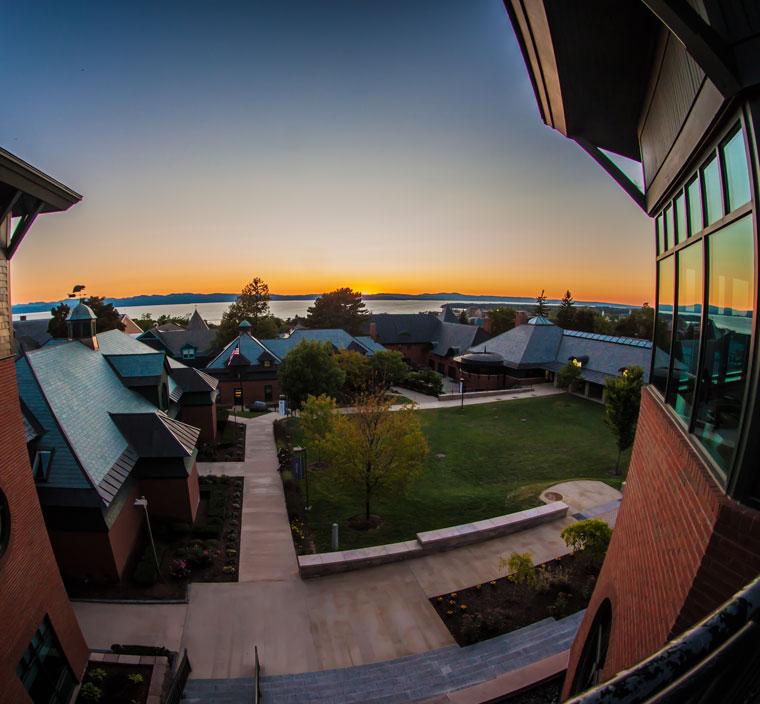 Download Program Guide
Champlain College will not share or sell personal information. Submitting this form constitutes your express written consent to agree to receive e-mails, texts, and phone messages from Champlain College at the phone number(s) and email address provided in this form.