Build Your Career Future
We understand how important it is for busy working adults to gain knowledge and expertise quickly, which is why our web programming certificate coursework is applicable to the workplace from day one. Whether you've already earned an undergraduate degree or you're currently pursuing your bachelor's degree, a web programming certificate is a great way to earn a credential in the field, get your resume noticed, and demonstrate proficiency in a focused area of knowledge.
Fast Start Formula Career Bundle
Propel your career even further by upgrading your certificate with our Fast Start Formula Career Bundle designed to get you noticed and get you hired. Gain access to the Fast Start Formula Career Course, the Landing A Job You'll Love Ebook, and live webinars with "hot seat" coaching by Executive Career Coach Jen Morris. 
Take the next step
Apply (It's FREE & FAST!)
Academic Excellence and Recognition

Designated among the best schools with accelerated bachelor's degrees by Intelligent.com

Ranked among the Most Affordable Bachelor's in Web Development programs

Ranked among the Best Colleges For Value for Web Development Bachelor's Degrees

Consistently ranked among the Best Online Programs by US News & World Report
Gain New Skills with a Certificate
Web development careers are expected to grow 13% between 2020 and 2030, much faster than the average for all occupations.
*Source: Bureau of Labor Statistics (BLS), 2020
Top Reasons to Pursue a Certificate
Enter a new field
Build new skills
Gain knowledge on your way towards a degree
Differentiate your resume
Earn a credential
Demonstrate proficiency in a focused area of learning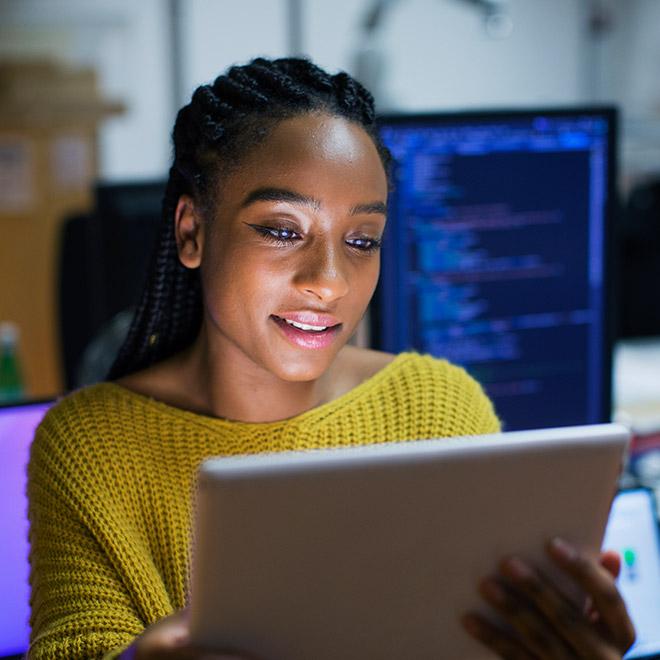 Program Details
Learn more about Champlain's 100% online web programming undergraduate certificate, designed for working professionals.
Champlain's online web programming courses encompass the top skills needed by today's web programming professionals.
Required Courses (18 Credits):
From day one, students in this course are problem solving, first in terms of algorithmic design and then as early as week two via programming in the latest version of Python, using PyCharm. Students begin by writing a program to have a conversation, having strings and numbers as input, and advance, by week seven, to building a working password saver program, capable of looking up, adding (and encrypting), and storing passwords.
Learn the basics and more in this course on Relational Database Management Systems (RDBMS) and SQL (Structured Query Language). Students propose a final project in the first module and then work, week-by-week, to design, create, and populate the database. Then, students learn to create queries and stored procedures.
From storyboard to form creation, students walk through the steps to create a basic four to five-page website to specification in this course that introduces HTML5 and CSS. Hands-on assignments reinforce skills development and best practices in design: navigation, column layout, image editing and usage, fonts and tables.
Complex web page designs fully utilized all the functionality provided by the browser. In this course, students complete a variety of hands-on assignments as part of a redesign of an existing site. One week they recreate a page using appropriate HTML5 tags, while in another they implement drag and drop functionality that must work when the site is displayed in the Chrome browser. Later in the course, students animate transitions and build a basic responsive version of the site.
Students who want to build database-driven or interactive web sites benefit from this course which covers PHP and MySQL along with how to build sites that incorporate authentication and security. Each week hands-on assignments are used to reinforce concepts. Students advance from an introduction to PHP and basic syntax, to handling user input and manipulating arrays in web forms to queries.
Hands-on learning begins in week one when students must create a Pen in CodePen before they can submit a short program written in Javascript and continues through the final project in which students produce a web application that contains specific elements. Functions, objects, and events, but also DOM (Document Object Model), AJAX (Asynchronous Javascript and XML), and JSON (Javascript Object Notation), are presented in this course.
Graduates of the online web programming certificate program will demonstrate the following industry-specific skills, knowledge, and competencies:
Identify and apply HTML/XML/XSL/CSS tags and attributes for web page design.
Apply database connectivity programming techniques to build secure e-commerce applications. Preparing students to build server-side enterprise web applications.
Design websites using appropriate security principles, focusing specifically upon the vulnerabilities inherent in common web and other server and client implementations.
Apply object-oriented programming techniques and make use of frameworks and libraries of ready-made components that can be customized for a variety of applications.
AJAX (Asynchronous Javascript and Model)
CodePen
DOM (Document Object Model)
HTML5
Javascript
JSON (Javascript Object Notation)
MySQL
PHP
PyCharm
Python
Relational Database Management Systems (RDBMS)
SQL (Structured Query Language)
Champlain College Online's web development faculty, led by Cybersecurity Program Chair Kathleen Hyde, MCIS, MBA, are expert practitioners in the field. Their industry expertise ensures that our web programming certificate curriculum is aligned with the needs of employers, and reflects the skills today's web professionals need for success. Classes led by our seasoned experts will give you real-world insight into the field, and create a rich community of career-focused learning.
Alumni of the Champlain College Online undergraduate certificate in web programming work in corporations, small businesses, government organizations, and nonprofits nationwide, including:
Bluehouse Group
City of Modesto
Commission Junction
Daft Labs
GlobalFoundries 
IBM
Robert Half Technologies
Valueclick
Titles our alumni hold include:
Accounting Manager
Lead Client Integration Engineer
Computer & Cellphone Forensics Examiner
Customer Support Technician
PHP Developer
QA Analyst 
Webmaster/Lead Marketer 
Web Developer 
 
Many certificate students come to us seeking ways to get noticed at their current employers or to get hired in a new field. Given that, we are hyper focused on increasing the career mobility of our students and that's why we developed the Fast Start Formula Career Bundle, a suite of career offerings designed to help our students get noticed, get hired and land jobs they'll love.
Valued at over $1,000, the career bundle is offered to Champlain College Online students and includes: 
Fast Start Formula Course: The Fast Start Formula Course for getting noticed and getting hired is taught by Jen Morris, an executive career coach that we've developed a partnership with to support our students in their job search journeys. This course is online, self-paced and full of tips and tricks to land a job you'll love.
Live Webinars: Log-on to ask your specific job search questions, get live "hot seat" coaching and gain valuable insights from leading career coach, Jen Morris.
Landing A Job You'll Love Ebook: Download this ebook full of tips and tricks for standing out from the competition. From how to optimize your LinkedIn profile, to insider information on how recruiters work and bypassing the automated application websites, you'll be sure to learn how rise to the top. 
Upon enrollment in a degree or certificate, your access to the Fast Start Formula Career Bundle will made available to you. 
Tuition & Costs
Online Undergraduate Tuition Fall '23 - Summer '24
$250
per credit for military service members (family members see truED tuition)
$150
One-time graduation fee
*Based on a 3-credit course; cost will vary if course is a different number of credits
Affordability
Cost shouldn't be a barrier to going back to school. We provide a number of options to make your online education affordable.
You may also be interested in
Download Online Experience Guide
Learn what you can expect from your online experience at Champlain College Online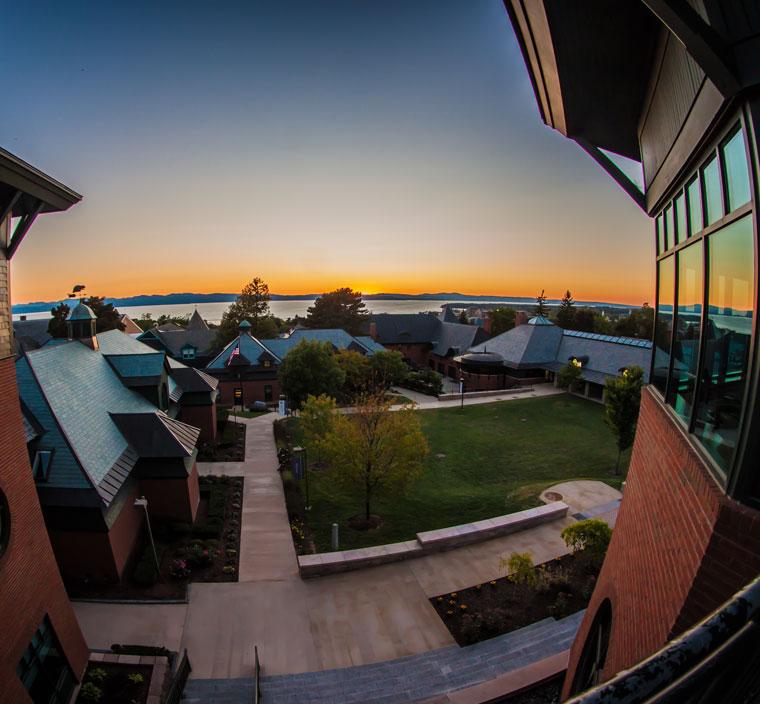 Download Online Learning Experience Guide