Build Your Career Future
We understand how important it is for busy working adults to gain knowledge and expertise quickly, which is why our C++ certificate coursework is applicable to the workplace from day one. Whether you've already earned an undergraduate degree or you're currently pursuing your bachelor's degree, a C++ certificate is a great way to earn a credential in the field, get your resume noticed, and demonstrate proficiency in a focused area of knowledge.
Academic Excellence and Recognition

Regionally accredited by the New England Commission of Higher Education

Ranked among the Best Online Bachelor's Programs by U.S. News & World Report

Designated as a Military Friendly School for our commitment to the military community

Named the Best Private Online College by Intelligent.com
Gain New Skills with a Certificate
Computer and information technology occupations are projected to grow 12% from 2018 to 2028, much faster than the average for all new occupations, as a result of an increased business focus on cloud computer, data collection and storage, and information security.
*Source: Bureau of Labor Statistics (BLS), 2019
Top reasons to pursue a certificate
Enter a new field
Build new skills
Gain knowledge on your way towards a degree
Differentiate your resume
Earn a credential
Demonstrate proficiency in a focused area of learning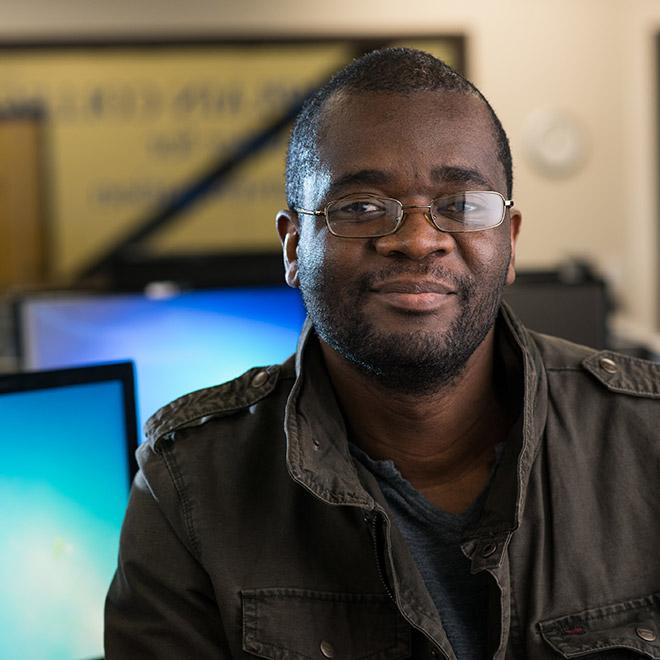 Program Details
Learn more about Champlain's 100% online C++ undergraduate certificate, designed for working professionals.
Champlain's online C++ programming courses encompass the top skills needed by today's programming professionals.
Note: Some of the courses in this program are available in 15-week terms only. Please contact your advisor for details.   
From day one, students in this course are problem solving, first in terms of algorithmic design and then as early as week two via programming in the latest version of Python, using PyCharm. Students begin by writing a program to have a conversation, having strings and numbers as input, and advance, by week seven, to building a working password saver program, capable of looking up, adding (and encrypting), and storing passwords.
This course will introduce students to programming concepts, using a major industry programming language, C++. SDEV-240 covers the history of programming languages, the essentials of the C++ programming language, and how to write effective and efficient programs to solve a variety of real-world problems.
The focus of this course is to cover the robust and powerful features of C++ and Object Oriented Programming. These skills will serve as a foundation to transit to develop Client/Server, Database driven applications and simulations.
An introduction to some of the most important concepts, techniques, and structures of discrete mathematics that are necessary for software developers. It requires the use of critical thinking and reasoning procedures in working toward solutions and promotes making mathematical connections across disciplines. Topics include sets, functions, relations, Boolean algebra and matrix algebra.
Prerequisites
MATH-125 or high-school equivalent.
This course covers practical topics as a mean to approach several topics related to data structures, from how to design computer logic to solve problems, to how to manage information storage. The working programming language for this class is C++.
In this class, students learn how to make use of the flexibility provided by the Linux operating system by learning how to program for the Linux/Unix platforms. The course dives deeper into some aspects of the Unix architecture and the Linux Shell. Students can use a variety of editors including GNU Emacs, GEdit and VI, to develop scripts using CSH, SED and BASH. The POSIX standard serves as framework for all the work developed in this course.
Graduates of the online C++ certificate program will demonstrate the following industry-specific skills, knowledge, and competencies:
Use an integrated development environment (IDE) to write, debug and test programs.
Recognize and incorporate programming elements such as loops, decision making, functions, variables, and object-oriented constructs into applications that solve real world problems.
Learn about efficient data structures and algorithms and their design, analysis, implementation and application for common tasks such as searching and sorting data; algorithms will be examined using diagrams, animations, and sample C++ code.
Extend your knowledge to Microsoft's .NET's architecture using the C++ programming language to build applications using advanced computing technologies and techniques such as LINQ, inheritance, polymorphism, exception handling, GUI design and XML.
Alumni of the Champlain College Online undergraduate certificate in C++ programming work in corporations, small businesses, government organizations, and nonprofits nationwide, including:
Greylock Federal Credit Union
People's United Bank
Proquest
U.S. Department of Homeland Security (DHS)
U.S. Navy
UTC Aerospace Systems
W-Industries 
Titles our alumni hold include:
Analytics Manager
Engineer
Control System Engineer
Intelligence Analyst
Manufacturing Engineer
Sr. Financial Control Representative
Senior Analyst
Champlain College Online's technology faculty, led by Program Director Dr. Sérgio Tenreiro de Magalhães, are expert practitioners in the field. Their industry expertise ensures that our C++ certificate curriculum is aligned with the needs of employers, and reflects the skills today's technology professionals need for success. Classes led by our seasoned experts will give you real-world insight into the field, and create a rich community of career-focused learning.
Tuition & Costs
Continuing your education is an investment in your future. Learn more about our affordable tuition rates.
Affordability
Cost shouldn't be a barrier to going back to school. We provide a number of options to make your online education affordable.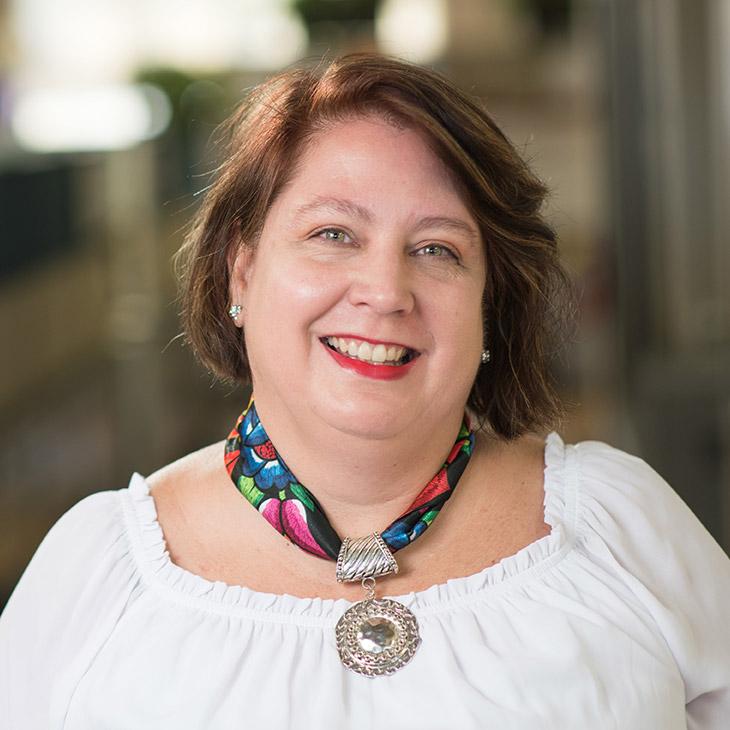 Champlain Community
"I was living in Mexico during my program, and there was a major earthquake. My advisor heard about it and called me the next day to find out how I was. It's that kind of personal touch that really makes Champlain special."
Rosi Smith Bachelor's Degree in Integrated Studies
Executive Assistant & Project Coordinator, U.S. Embassy in Helsinki, Finland
You may also be interested in
Download Online Experience Guide
Learn what you can expect from your online experience at Champlain College Online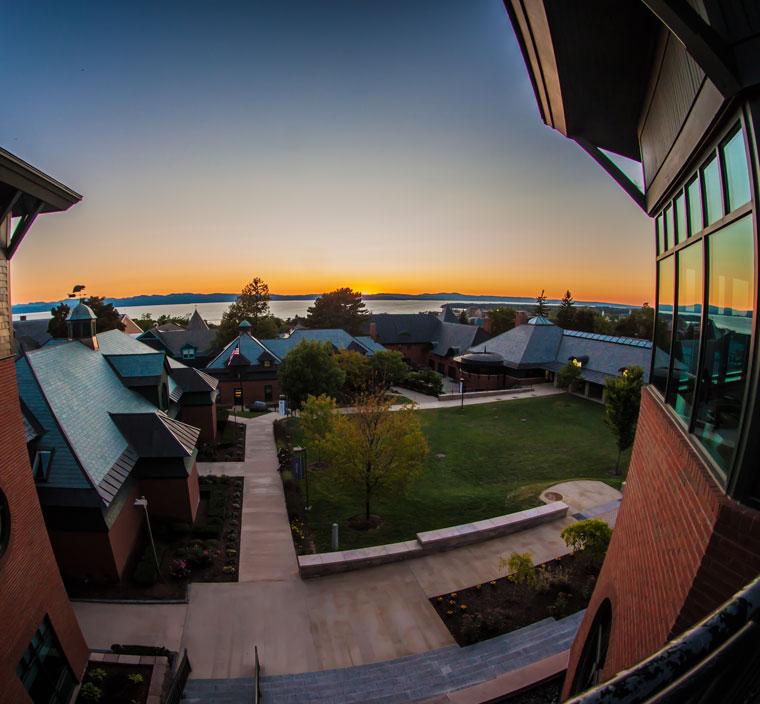 Download Online Learning Experience Guide
Champlain College will not share or sell personal information. Submitting this form constitutes your express written consent to agree to receive e-mails, texts, and phone messages from Champlain College at the phone number(s) and email address provided in this form.