Build Your Career Future
We understand how important it is for busy working adults to gain knowledge and expertise quickly, which is why our web design certificate coursework is applicable to the workplace from day one. Whether you've already earned an undergraduate degree or you're currently pursuing your bachelor's degree, a web design certificate is a great way to earn a credential in the field, get your resume noticed, and demonstrate proficiency in a focused area of knowledge.
Fast Start Formula Career Bundle
Propel your career even further by upgrading your web design certificate with our Fast Start Formula Career Bundle designed to get you noticed and get you hired. Gain access to the Fast Start Formula Career Course, the Landing A Job You'll Love Ebook, and live webinars with "hot seat" coaching by Executive Career Coach Jen Morris. 
Take the next step
Apply (It's FREE & FAST!)
Academic Excellence and Recognition

Designated among the best schools with accelerated bachelor's degrees by Intelligent.com

Ranked among the Most Affordable Bachelor's in Web Development programs

Ranked among the Best Colleges For Value for Web Development Bachelor's Degrees

Consistently ranked among the Best Online Programs by US News & World Report
Gain New Skills with a Certificate
Web development careers are expected to grow 13% between 2020 and 2030, much faster than the average for all occupations.*
*Source: Bureau of Labor Statistics (BLS), 2020
Top Reasons to Pursue a Certificate
Enter a new field
Build new skills
Gain knowledge on your way towards a degree
Differentiate your resume
Earn a credential
Demonstrate proficiency in a focused area of learning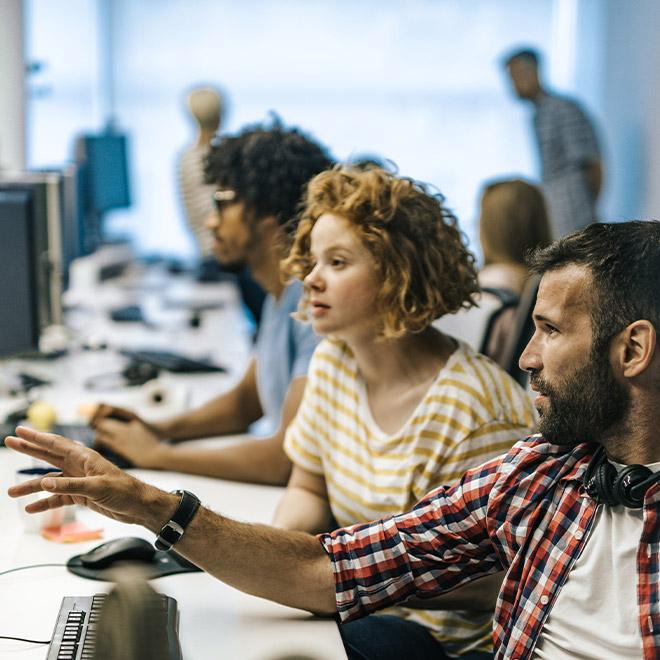 Program Details
Learn more about Champlain's 100% online web design undergraduate certificate, designed for working professionals.
Champlain's online web design courses encompass the top skills needed by today's web design professionals.
Required Courses (18 Credits):
Today's high-quality digital images are as much art as they are science. In this course, students learn to use Adobe Photoshop to prepare and create images for web use. Hands-on activities develop familiarity with tools like eyedropper and quick mask, but also challenge students to create vector shapes and incorporate typography into the design of an ebook cover. Students also must create an email campaign and redesign a web site to specifications.
From storyboard to form creation, students walk through the steps to create a basic four to five-page website to specification in this course that introduces HTML5 and CSS. Hands-on assignments reinforce skills development and best practices in design: navigation, column layout, image editing and usage, fonts and tables.
Websites must balance technology with aesthetics. In this course, students study web design patterns and personas, and then create a wireframe storyboard with at least four panels designed for a standard desktop view. Students use Mockups 3.
Prerequisites
Complete WEBD-110 and WEBD-125
Websites have three functions - to facilitate, enable and persuade - and are only useful if they can connect people and achieve definite goals. In this course, students learn to understand the concept of usability, and the roles of interaction, users, communication and collaboration as well as how to evaluate usability, and observe and test users.
Complex web page designs fully utilized all the functionality provided by the browser. In this course, students complete a variety of hands-on assignments as part of a redesign of an existing site. One week they recreate a page using appropriate HTML5 tags, while in another they implement drag and drop functionality that must work when the site is displayed in the Chrome browser. Later in the course, students animate transitions and build a basic responsive version of the site.
This course will focus on the implementation of digital media to enhance web pages. Students learn how to develop client-server media applications and use Web scripting languages to control media within web pages. Software applications used to optimize media streams and other current technologies will be covered in the course.
Graduates of the online web design certificate program will demonstrate the following industry-specific skills, knowledge, and competencies:
Use popular image-editing software to design commonly used web images and adjust images for web effects.
Employ site analysis process best practices to create design proposals.
Select appropriate interactive and streaming digital media technologies to engage users, effectively communicate messages, and meet web standards.
Apply intuitive navigation structures and interactive elements to design effective, accessible and usable websites that balance technology and aesthetic considerations.
Adobe Photoshop
CSS
HTML5
Mockups 3
Champlain College Online's web design faculty, led by Cybersecurity Program Chair Kathleen Hyde, MCIS, MBA, are expert practitioners in the field. Their industry expertise ensures that our web design certificate curriculum is aligned with the needs of employers, and reflects the skills today's web professionals need for success. Classes led by our seasoned experts will give you real-world insight into the field, and create a rich community of career-focused learning.
Alumni of the Champlain College Online undergraduate certificate in web design program work in corporations, small businesses, government organizations, and nonprofits nationwide, including:
3PLAY Media
American Community Management 
Contour Products
Computer Generated Solutions 
Dealer.com
Girlzone.com
Turbine, Inc. 
Titles our alumni hold include:
Controls Technician
Director of Training and Website Service
Graphic Designer
Programmer 
Quality Assurance Analyst 
Web Developer
 
Many certificate students come to us seeking ways to get noticed at their current employers or to get hired in a new field. Given that, we are hyper focused on increasing the career mobility of our students and that's why we developed the Fast Start Formula Career Bundle, a suite of career offerings designed to help our students get noticed, get hired and land jobs they'll love.
Valued at over $1,000, the career bundle is offered to Champlain College Online students and includes: 
Fast Start Formula Course: The Fast Start Formula Course for getting noticed and getting hired is taught by Jen Morris, an executive career coach that we've developed a partnership with to support our students in their job search journeys. This course is online, self-paced and full of tips and tricks to land a job you'll love.
Live Webinars: Log-on to ask your specific job search questions, get live "hot seat" coaching and gain valuable insights from leading career coach, Jen Morris.
Landing A Job You'll Love Ebook: Download this ebook full of tips and tricks for standing out from the competition. From how to optimize your LinkedIn profile, to insider information on how recruiters work and bypassing the automated application websites, you'll be sure to learn how rise to the top. 
Upon enrollment in a degree or certificate, your access to the Fast Start Formula Career Bundle will made available to you. 
Tuition & Costs
Online Undergraduate Tuition Fall '23 - Summer '24
$250
per credit for military service members (family members see truED tuition)
$150
One-time graduation fee
*Based on a 3-credit course; cost will vary if course is a different number of credits
Affordability
Cost shouldn't be a barrier to going back to school. We provide a number of options to make your online education affordable.
You may also be interested in
Download Online Experience Guide
Learn what you can expect from your online experience at Champlain College Online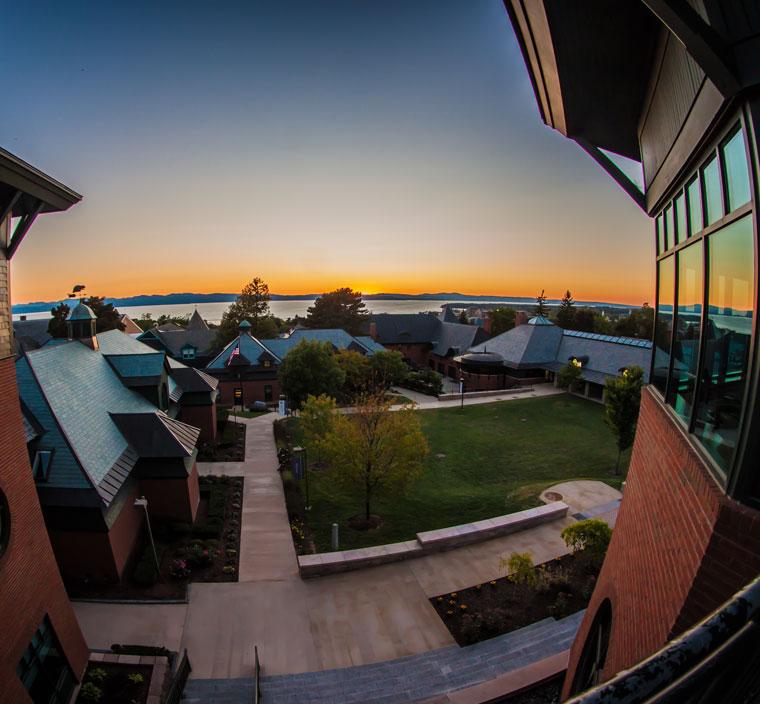 Download Online Learning Experience Guide