Explore Web Design & Development (A.S.)
Capitalize on the growing demand for web designers and developers with an integrated degree. Designed for working adults, Champlain's online associate in web design and development degree will familiarize you with both creative design and back-end programming, and help you hone your existing web skills or launch your career in this dynamic field.
Build Your Career Future
With an integrated approach, our web design and development associate online degree will help you build key technical skills (including knowledge of over 19 key applications, platforms, and programming languages, listed below) in addition to in-demand soft skills such as problem-solving and communication. You'll emerge prepared to build fully functional, well-designed websites that are effective, user-focused, secure, and achieve business goals.  Plus, it's a solid stepping stone toward a full bachelor's degree in web design & development for those who are returning to school after time away, or embarking on their first degree.
Academic Excellence and Recognition

Regionally accredited by the New England Commission of Higher Education

Ranked among the Best Online Bachelor's Programs by U.S. News & World Report

Designated as a Military Friendly School for our commitment to the military community

Named among the top MBA programs by Abound/Colleges of Distinction
Move Your Web Design & Development Career Forward
Web development careers are expected to grow 13% between 2018 and 2028, much faster than the average for all occupations. The median annual salary for web developers is over $69,000.*
 The high demand for web design and development services across the business world means that job opportunities are available in virtually any industry, including computer systems design, creative services, finance and insurance, education, and nonprofits.
*Source: Bureau of Labor Statistics (BLS), 2019; job titles: Payscale, 2019
Top Jobs for Associate in Web Design & Development Graduates
Front End Developer
Graphic Designer
Web Designer
Web Developer
UX Designer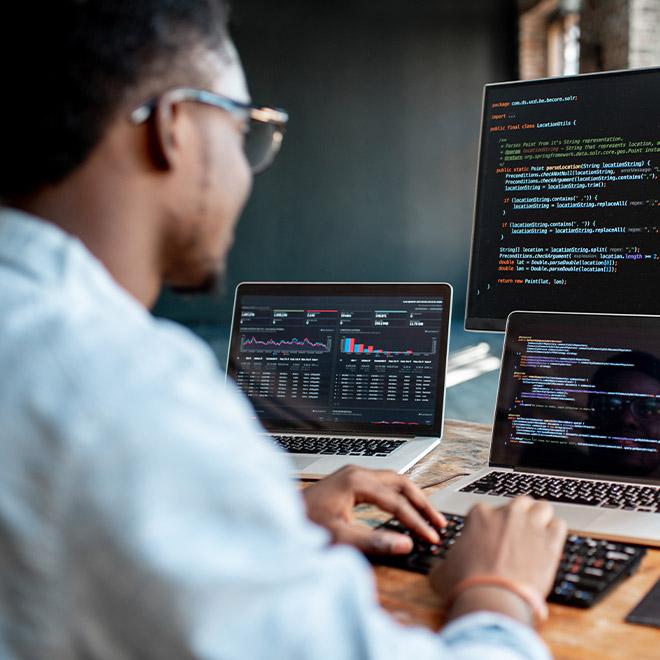 Program Details
Learn more about Champlain's 100% online web design & development associate degree, designed for working professionals.
Champlain's online web design & development courses encompass the top skills needed by today's web professionals. Graduates of the program are required to complete the following courses.
Professional Courses (39 credits):
Designing Digital Images for the Web
Web Site Design
Writing for the Web
Introduction to Python
Web Page Development I - HTML
Relational Database Design & SQL
Server Side Scripting - PHP
Client Side Scripting - Javascript
Web Page Development II - CSS & XML
Networking Fundamentals
Introduction to Operating Systems
Internet and Web Architecture
Project Management or Project Management Standards & Behaviors
General Education Courses (21 credits):
Interpersonal Communication
Critical Reading & Expository Writing I
Critical Reading & Expository Writing II
Microeconomics or Macroeconomics
Introduction to Statistics (15-week course)
Introduction to Psychology or Introduction to Sociology
Hum/Sci/Math Elective (3 credits required)
Web Design & Development Course Descriptions:
Graduates of the web design & development associate online program will demonstrate the following industry-specific skills, knowledge, and competencies:
Apply fundamental computer theory to basic programming techniques.
Maintain web server services required to host a website.
Select and apply markup languages for processing, identification, and presentation of information on web pages.
Use scripting languages and web services to transfer data and add interactive components to web pages.
Create advanced web components.
Incorporate aesthetics and formal concepts of layout and organization to design visually appealing and effective websites.
Acquire in-demand technical, analytical and soft skills employers want - such as communication, creativity, critical thinking, and collaboration - in general education courses that are a part of this degree.
AJAX (Asynchronous Javascript and XML)
CodePen
CSS
DOM (Document Object Model)
HTML5
Javascript
JSON (Javascript Object Notation)
MySQL
Photoshop
PHP
PyCharm
Python
Relational Database Management Systems (RDBMS)
SQL (Structured Query Language)
TCP
UDP
VMware
XAMPP
XML
Champlain College Online's web design and development faculty, led by Cybersecurity Program Chair Kathleen Hyde, MCIS, MBA, are expert practitioners in the field. Their industry expertise ensures that our web development curriculum is aligned with the needs of employers, and reflects the skills today's web design and development professionals need for success. Classes led by our seasoned experts will give you real-world insight into the field, and create a rich community of career-focused learning.
Alumni of the Champlain College Online associate in web design and development program work in corporations, small businesses, government organizations, and nonprofits nationwide, including:
AT&T
Dartmouth Hitchcock Medical Center
Department of Defense 
National Life Group
Toyota
Verizon
VSAC
Winston Benefits
Titles our alumni hold include:
Business Intelligence Analyst
Business Owner
Configuration Analyst
Graphic Designer
Internet Sales
Technician 
Tuition & Costs
Continuing your education is an investment in your future. Learn more about our affordable tuition rates.
Affordability
Cost shouldn't be a barrier to going back to school. We provide a number of options to make your online education affordable.
Meet the Program Director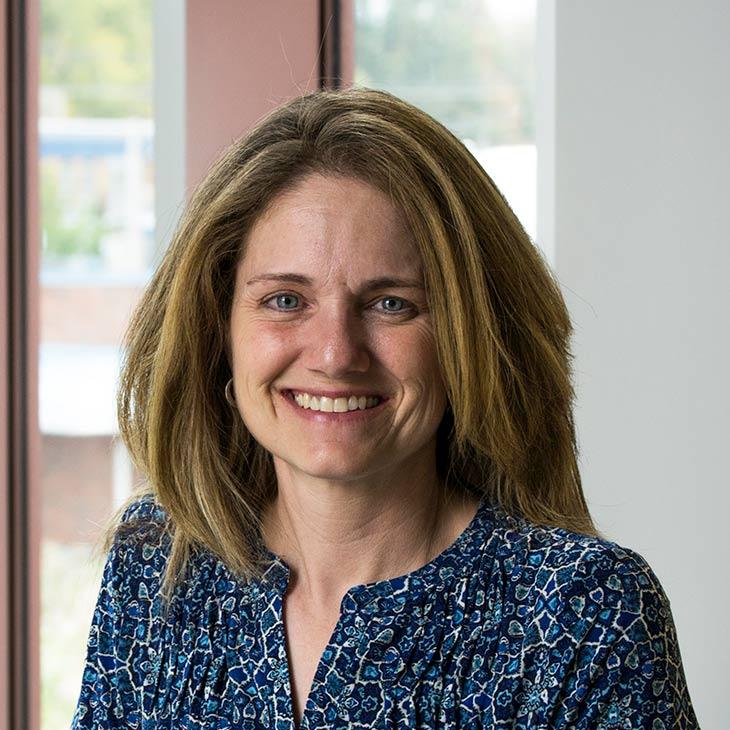 Kathleen Hyde
MCIS
MBA
Program Chair, Cybersecurity
Computer Forensics & Digital Investigations (B.S., Certificate)
Computer Information Systems (B.S.)
Information Security (M.S., Certificate)
Management Information Systems (B.S.)
Web Design & Development (A.S., B.S., Certificates)
About
Kathleen Hyde, MCIS, MBA, is the Chair of Cybersecurity Programs for Champlain College Online. She is responsible for the online cybersecurity and computer forensics and digital investigations undergraduate programs, as well as the M.S. in digital forensic science program.
As program director, Ms. Hyde maintains the cybersecurity and digital forensic programs' competitive and relevant edge, promotes the growth of the nation's cybersecurity workforce, and shares her passion for lifelong learning by teaching several online classes.
For more than 20 years, Ms. Hyde has provided consulting services in cybersecurity, data recovery, business continuity, and digital forensics to government, retail, finance, professional, and residential customers. She has also served as an instructor for Champlain's cybersecurity program and a subject-matter expert for course development for the past three years. Her areas of expertise and interest include insider threat detection, emerging threats and defenses, digital privacy and surveillance, and cybersecurity for educators.
Ms. Hyde holds both an MBA and an M.S. in Computer Information Studies from the University of Phoenix.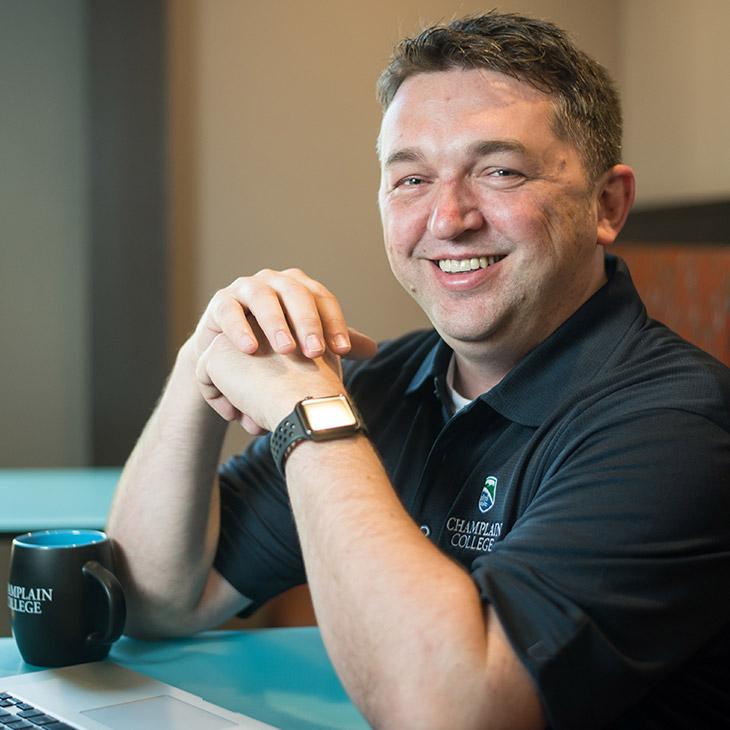 Career Growth
"Just having a bachelor's degree has made me feel more prepared and more confident than ever when applying to jobs, and has had a significant impact on my career. I've finally achieved something I've wanted for my entire life, and I'm proud of myself."
Don Mulvihill Bachelor's Degree in Web Design & Development
Senior User Experience Designer, App Orchid
You may also be interested in
Download Program Guide
Learn what you can expect from our associate in web design & development program.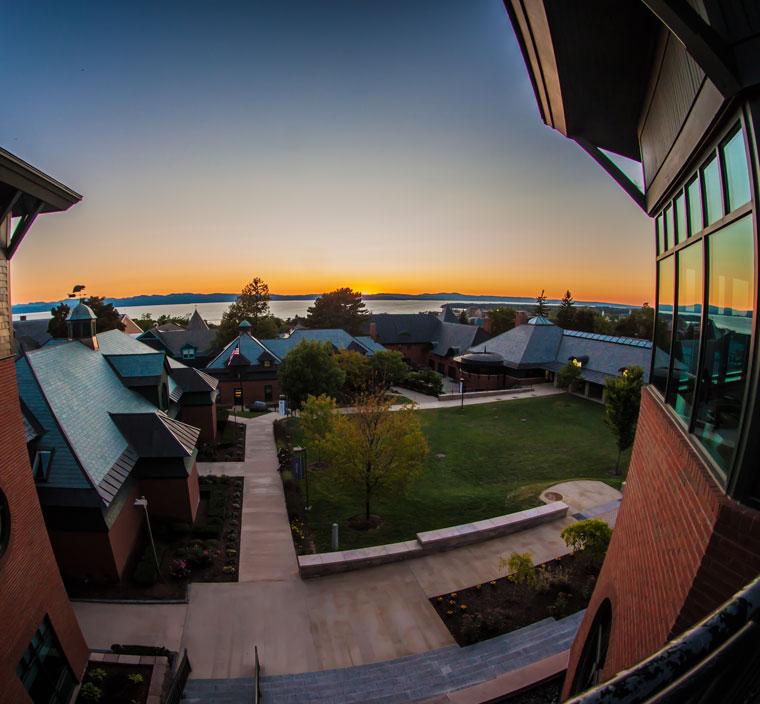 Download Program Guide
Champlain College will not share or sell personal information. Submitting this form constitutes your express written consent to agree to receive e-mails, texts, and phone messages from Champlain College at the phone number(s) and email address provided in this form.