Explore Software Development
Software development is an in-demand and high-paying field, and is an ideal career path for driven individuals with technical aptitude. Designed for working adults, Champlain's online associate degree in software development is designed to build upon your existing technical skillset and provide you with a solid foundation of knowledge to confidently move forward in the world of software development.
Build Your Career Future
Through a program that emphasizes hands-on learning putting theory into practice, and working with cutting-edge technologies, you'll gain critical technical skills (including knowledge of 8+ key applications, platforms, and programming languages, listed below) in addition to valuable soft skills such as communication and leadership that will help you stand out as a well-rounded software development professional.
This program is ideal for those looking to enter the software development field, or for those who have found themselves in a related role and are looking for formal training and knowledge.  Plus, it's a solid stepping stone toward a full bachelor's degree in software development for those who are returning to school after time away, or embarking on their first degree.
Academic Excellence and Recognition

Champlain College Online is consistently ranked amount the best online programs by US News & World Report
Ranked among the Most Affordable Software Engineering programs

Ranked among the Best Online Colleges for Value for Software Engineering Bachelor's Degree programs

Ranked the Best Online Private College by Intelligent.com
Move Your Software Development Career Forward
Software development occupations are projected to grow 21% between 2018 and 2028, much faster than the average for all occupations. The median annual salary for this in-demand field is over $105,000.*
Graduates of Champlain's online software development associate degree program will be prepared to work in a variety of industries, including computer systems design, manufacturing, finance and insurance, software publishing, and engineering.
*Source: Bureau of Labor Statistics (BLS), 2019; job titles: computerscience.org, 2019
Top Jobs for Associate in Software Development Graduates
Computer and Information System Manager
Computer Programmer
Computer Support Specialist
Computer System Analyst
Information Security Analyst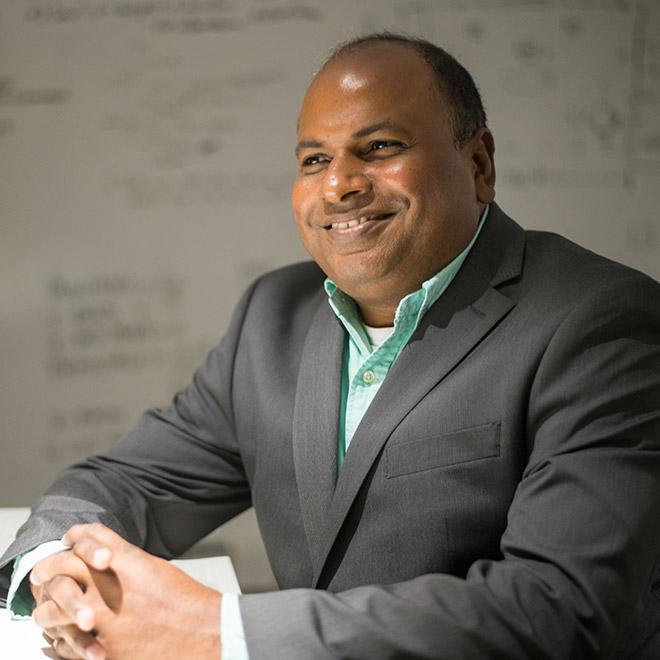 Program Details
Learn more about Champlain's 100% online software development associate degree, designed for working professionals.
Champlain's online software development courses encompass the top skills needed by today's software professionals. Graduates of the program are required to complete the following courses.
Professional Courses (33 credits)
General Education Courses (12 credits)
Math Elective (3 Credits)
Human Behavior & Social Institutions (3 Credits)
Science Literacy (4 Credits)
General Electives (5 Credits)
Note: Some of the courses in this program are available in 15-week terms only. Please contact your advisor for details.   
Software Development Course Descriptions:
From storyboard to form creation, students walk through the steps to create a basic four to five-page website to specification in this course that introduces HTML5 and CSS. Hands-on assignments reinforce skills development and best practices in design: navigation, column layout, image editing and usage, fonts and tables.
This course provides students with an understanding of the many different devices and technologies, from historical to emerging, that are required to design and build networks. In a broad survey of concepts and terminology, students will learn about topology, communications, protocols, and security, and to diagram basic networks to specification.
This course covers the fundamentals of systems analysis while emphasizing the role of communication and other soft skills needed in IT and in business overall to be successful. The topics are useful for anyone who is involved in developing software system requirements and architectures (e.g., users, technical managers, product managers, technical leads, programmers, other software project team members, and clients).
From day one, students in this course are problem solving, first in terms of algorithmic design and then as early as week two via programming in the latest version of Python, using PyCharm. Students begin by writing a program to have a conversation, having strings and numbers as input, and advance, by week seven, to building a working password saver program, capable of looking up, adding (and encrypting), and storing passwords.
This course will introduce students to programming concepts, using a major industry programming language, C++. SDEV-240 covers the history of programming languages, the essentials of the C++ programming language, and how to write effective and efficient programs to solve a variety of real-world problems.
Learn the basics and more in this course on Relational Database Management Systems (RDBMS) and SQL (Structured Query Language). Students propose a final project in the first module and then work, week-by-week, to design, create, and populate the database. Then, students learn to create queries and stored procedures.
The focus of this course is to cover the robust and powerful features of C++ and Object Oriented Programming. These skills will serve as a foundation to transit to develop Client/Server, Database driven applications and simulations.
This course covers practical topics as a mean to approach several topics related to data structures, from how to design computer logic to solve problems, to how to manage information storage. The working programming language for this class is C++.
Websites have three functions - to facilitate, enable and persuade - and are only useful if they can connect people and achieve definite goals. In this course, students learn to understand the concept of usability, and the roles of interaction, users, communication and collaboration as well as how to evaluate usability, and observe and test users.
Students will learn the concepts, techniques, and structures of discrete mathematics necessary for the software engineer, including logic, sets, functions, relations, Boolean algebra, and combinatorics. The course also introduces the concept of mathematical proof.
Prerequisites
Complete MATH-125 with a minimum grade of B- OR complete MATH-210
Choose One:
Organizations value project management skills for all employees because these skills make everyone more effective and efficient. You will be introduced to skills that define a project's scope, specifications and assumptions. You will also learn to develop a work breakdown structure and task plan, and to schedule and control the, project. These skills can be used immediately, in work and home life.
Project Management II introduces students to the Project Management Institute's (PMI) Standards and Behaviors. You will explore the body of knowledge that forms the foundation for the field of project management, and begin to develop the competencies required to be eligible for the PMP examination. You will also reinforce competencies learned in Project Management I and focus on processes used in professional projects, including skills needed to define a project's scope, create a project charter, develop a work breakdown structure, task plan, schedule, and controlling the work. Finally, the project you begin in MGMT-262 will be completed in MGMT-265, allowing enough time to develop a comprehensively managed project.
General Education
This course draws on fundamental concepts of contemporary communication research to help students identify and develop strategies to become effective and versatile communicators across media and settings. Students will examine and respond to a range of interpersonal situations through the critical evaluation of the three essential components of all communication: its purpose, audience, and context. Students will leave the course with the ability to reflect on and adapt their strategies to successfully and consistently communicate for a range of purposes across diverse settings.
This course introduces students to the foundational concepts needed to communicate effectively in writing for academic study and professional development. Students will learn how to use the four stages of the writing process--prewriting, drafting, revising, and editing--to create written communication that meets its intended purpose for its intended audience. Students will also be introduced to rhetorical modes and their role in the development of written communication. A minimum grade of C is required for this course to meet a general education requirement.
This course builds on students' proficiency in the writing process and rhetorical modes to introduce the use of evidence from sources in written communication. Students will learn to determine the need for evidence from sources, identify types of information resources, develop effective search strategies, and incorporate evidence from sources in written communication legally and ethically. A minimum grade of C is required for this course to meet a general education requirement.
Prerequisites
Complete ENGL-100 with a minimum grade of C or better
Choose One:
This course builds on students' proficiency in using evidence from sources to support their own prior knowledge to using evidence from sources to develop persuasive communication for a range of purposes, including solving problems and pursuing opportunities in the workplace, in addition to academic study. Students will learn to articulate effective inquiry questions, recognize errors in logic, interpret the validity of persuasive communication created by others, and develop effective persuasive communication of their own using evidence from sources. The role of accurate citation of sources in persuasive communication will also be addressed. A minimum grade of C is required for this course to meet a general education requirement. Prerequisites: ENGL-100 The Writing Process & ENGL-110 Introduction to Using Evidence from Sources in Writing.
Prerequisites
Complete ENGL-100 and ENGL-110 with a minimum grade of C.
In this course, adult students demonstrate skills and knowledge from work and other life experiences in order to request credit for a specified degree requirement. Students use the conceptual framework of argumentation to make a logical case for credit in an e-portfolio. The portfolio will identify the context for the student's learning in the subject matter, trace its progression over time, and explain how the learning is equivalent to the specified CCO degree requirement. The student will then demonstrate proficiency in each course learning outcome and integrate the learning outcomes in a relevant case study. To achieve a course pass, the completed portfolio must demonstrate course outcome proficiency according to the framework and criteria described above. Portfolios meeting these criteria will be submitted to a faculty subject matter expert for evaluation.
Prerequisites
Full admission into a CCO degree program, ENGL 111, ENGL 112, and approved PLA plan. Students within 12 credits of degree completion are not eligible to take CRIT 200.
Choose One Human Behavior & Social Institutions Course:
A study of human groups, culture, the self, and human interaction. The course focuses on contemporary American society and the influence of culture on our actions and beliefs, with the goal of fostering critical thinking about our social environment.
Choose One Science Literacy Course:
Introduces students to the biochemistry and physiology of nutrition and exercise. Emphasis will be placed on human body systems such as musculoskeletal, digestive, respiratory and circulatory, and their relationship to nutrition and fitness. Students will also study the biochemistry of energy conversion as it relates to exercise physiology. Laboratory sessions are designed to reinforce, by a hands-on approach, the principles discussed in lecture. Course includes two laboratory hours per week.
Students learn the biology, genetics, chemistry, and physics involved in the forensic investigation of crimes. A wide range of topics are studied including DNA, entomology, fingerprinting, trace evidence, serology (blood, saliva, and semen), blood spatter, and chemical analysis of drugs, alcohol, and other compounds. Students apply their new knowledge of forensic science through the use of case studies and laboratories. This course includes two laboratory hours per week.
Prerequisites
If you have taken FOR-110 you may not take this lab science course.
This lab course focuses on the structure and function of the human body and the mechanisms for maintaining homeostasis within it. This course includes: the study of human anatomical terminology and function, the structure and function of the skeletal, muscular, and nervous systems. It is recommended that students have a strong science background.
Prerequisites
Strong science background recommended
Graduates of the software development associate online program will demonstrate the following industry-specific skills, knowledge, and competencies:
Apply fundamental computer theory to software development practices.
Manipulate data efficiently to make optimal use of computing resources.
Apply principles of human-computer interaction, especially user experience (UX), in the design and usability of computer interfaces.
Identify and analyze user needs and take them into account when selecting, creating, and evaluating computer-based systems.
Effectively use project management tools and techniques to complete tasks on time and on budget.
Acquire in-demand technical, analytical and soft skills employers want - such as communication, creativity, critical thinking, and collaboration - in general education courses that are a part of this degree.
C++
CSS
HTML5
Object Oriented Programming
PyCharm
Python
Relational Database Management Systems (RDBMS)
SQL (Structured Query Language)
Champlain College Online's software development faculty, led by Program Director Dr. Sérgio Tenreiro de Magalhães, are expert practitioners in the field. Their industry expertise ensures that our software development curriculum is aligned with the needs of employers, and reflects the skills today's software development professionals need for success. Classes led by our seasoned experts will give you real-world insight into the field, and create a rich community of career-focused learning.
Alumni of the Champlain College Online associate in software development program work in corporations, small businesses, government organizations, and nonprofits nationwide, including:
GE Healthcare
IBM Corporation
IBM Microelectronics 
Physician's Computer Company
Social Security Administration 
Titles our alumni hold include:
IT Specialist
Sr. Production Technician 
Software Engineer
Software Support Technician
Technical Analyst
Tuition & Costs
Continuing your education is an investment in your future. Learn more about our affordable tuition rates.
Affordability
Cost shouldn't be a barrier to going back to school. We provide a number of options to make your online education affordable.
Meet the Program Director
Sérgio Tenreiro de Magalhães
PhD
Program Director
Cybersecurity (B.S., Undergraduate Certificates)
Software Development (A.S., B.S., Certificates)
Digital Forensic Science (M.S.)
About
Dr. Sérgio Tenreiro de Magalhães is Associate Professor and Chair of Cybersecurity at Champlain College Online.
Prior to Champlain, Dr. Magalhães was a researcher of the Software Engineering and Management Group (SEMAG) of the Algoritmi Research Center (University of Minho) and an Assistant Professor of the Catholic University of Portugal - Braga. He is a member and reviewer of a number of organizations, including the NATO Multinational Cyber Defense Education and Training project and the Editorial Committee of the International Journal of Electronic Security and Digital Forensics.
Dr. Magalhães has a PhD in Information Systems and Technologies from the University of Minho (Portugal). His research interests focus on information security, intelligence and performance monitoring, and has published widely on security-related topics.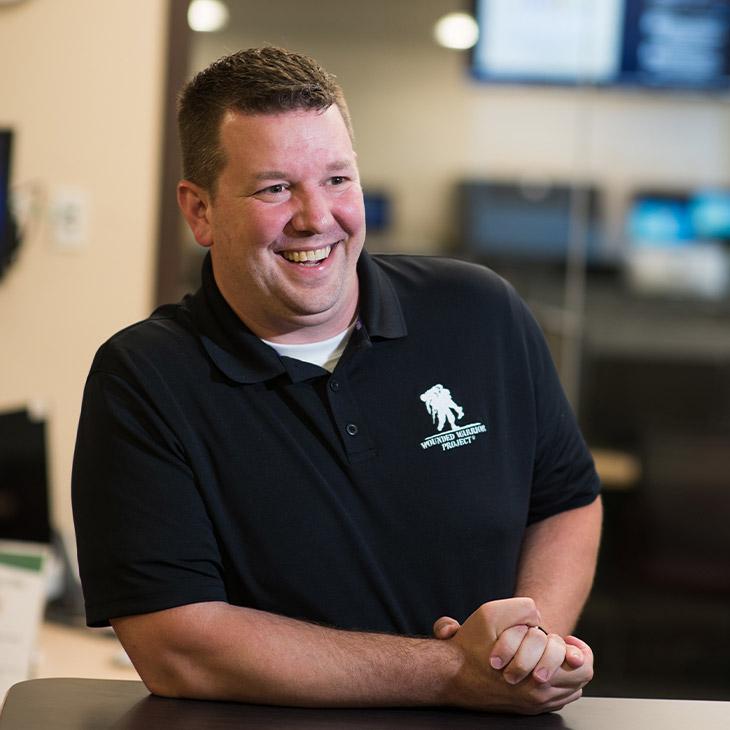 Flexibility
"I chose Champlain because it gave me the flexibility I needed. The accelerated format offers a great way to reach your goals faster, and makes earning your degree or certificate a realistic achievement that truly is obtainable."
Shane Dalziel Bachelor Degree in Computer & Information Systems
Director of Operations, VIP Media Co.
You may also be interested in
Download Program Guide
Learn what you can expect from our associate in software development program.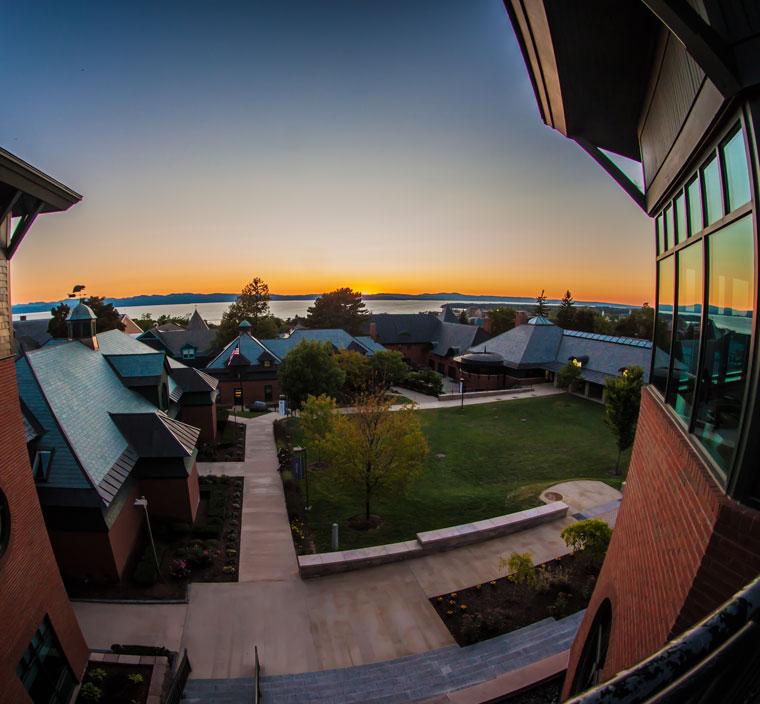 Download Program Guide
Champlain College will not share or sell personal information. Submitting this form constitutes your express written consent to agree to receive e-mails, texts, and phone messages from Champlain College at the phone number(s) and email address provided in this form.