Explore Forensic Accounting
Designed for those interested in the forensic accounting field, Champlain's online forensic accounting certificate provides a foundation of forensic knowledge and accounting expertise. The courses in this certificate are taken alongside Champlain's computer forensics students, providing an opportunity to integrate both disciplines.
This certificate can be taken as a stand-alone program or as part of Champlain's online accounting bachelor's degree program.
Build Your Career Future
We understand how important it is for busy working adults to gain knowledge and expertise quickly, which is why our forensic accounting certificate coursework is applicable to the workplace from day one. Whether you've already earned an undergraduate degree or you're currently pursuing your bachelor's degree, a forensic accounting certificate is a great way to earn a credential in the field, get your resume noticed, and demonstrate proficiency in a focused area of knowledge.
Academic Excellence and Recognition

Ranked among the Best Online Bachelor's Programs by U.S. News & World Report

Ranked among the Best Online Accounting Bachelor's Degrees

Designated as Best Online Private College by Intelligent.com

Regionally accredited by the New England Commission of Higher Education
Gain New Skills with a Certificate
Accounting careers are expected to see steady growth between 2018 and 2028, with globalization and a growing economy resulting in a high demand for qualified accounting professionals.
*Source: Bureau of Labor Statistics (BLS), 2019
Top Reasons to Pursue a Certificate
Enter a new field
Build new skills
Gain knowledge on your way towards a degree
Differentiate your resume
Earn a credential
Demonstrate proficiency in a focused area of learning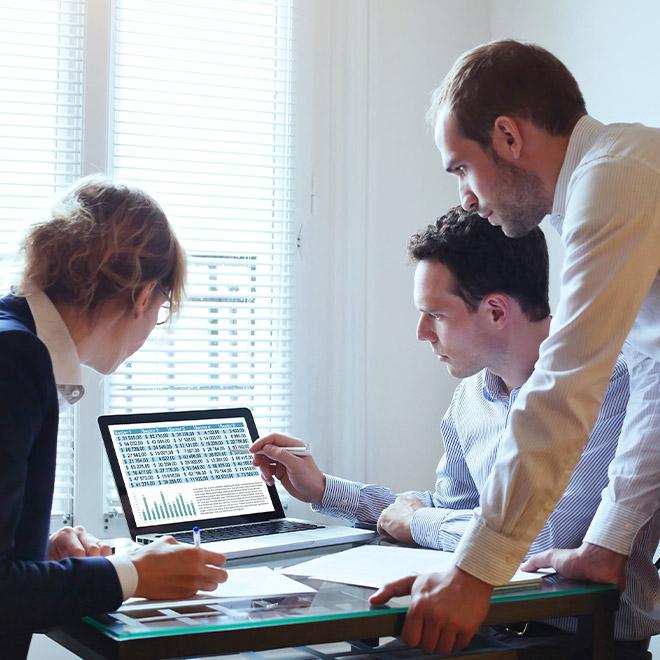 Program Details
Learn more about Champlain's 100% online forensic accounting undergraduate certificate, designed for working professionals.
Champlain's online forensic accounting courses encompass the top skills needed by today's accounting professionals.
This course serves as an introduction to forensic (fraud) accounting. Topics include fraud examination techniques, interview techniques, rules of evidence relating to fraud, internal control methodology, asset misappropriation and financial statement misrepresentation. Students cover various fraud examination techniques. Students also learn rules of evidence as they relate to several different fraudulent activities including illegal activities such as wagering, money laundering, cash skimming and embezzelment. Course presentation assumes basic accounting knowledge and guides the student into specialized applied settings, indicative of forensic accounting.
Learn the fundamentals of accounting information systems and how they function and fit into organizations. Using a cycles approach, the course introduces internal controls, covers basic elements of the revenue and expense cycles, and you will become proficient with documentation techniques, such as flowcharting. You will also consider the uses of computerized accounting software and undertake a software research project. The course focuses on the needs and responsibilities of accountants as users and developers of information technology.
An introduction to auditing theory and practice as governed by generally accepted auditing standards and accounting principles. Topical coverage includes the American Institute of Certified Public Accountants Code of Professional Conduct, auditors' legal liability, planning an audit with emphasis on the study and evaluation of the internal control structure, audit evidence (what kind and how much), working papers, the various types of audit reports and a practical audit case
Prerequisites
Complete MATH-180. ACCT-231 is the required corequisite course.
This exciting course introduces students to the myriad software tools and best practices for handling digital evidence. Labs utilize Champlain College Online's Forensic VDI and challenge students to begin building their skills, from creating a hash value for a forensic copy with X-Ways Forensics and FTK Imager, to examining evidence with The Sleuth Kit (TSK), Autopsy and/or EnCase.
Prerequisites
Complete CMIT-135 and CMIT-140
White collar crime investigations often require investigators and examiners to dig deep because the schemes to defraud are complex. In this course, students examine many different types of white-collar crime, including frauds (consumer, securities, corporate and fiduciary, and health care), environmental crimes, abuse of power (public officials and corruption), and computer crimes. Students are also asked to assume the role of forensic accountant in a scenario-based lab and determine what, if any, financial crimes have been committed.
Prerequisites
Complete CFDI-240. Complete ACCT-130 or MGMT-230.
Investigations don't just happen. Sometimes victims allow investigators to examine their devices and other times search warrants are necessary. In this course, students work a case in a manner that closely resembles piecing together a puzzle. They examine the digital evidence that is provided with Autopsy and Axiom, and then, in the final week, conclude the investigation and submit a final investigative report that documents the evidence, details the analysis work, provides an accurate timeline, and takes into account the information and data from the victim and offender(s).
Computer evidence (digital evidence) is being used every day in our country to convict criminals of crimes ranging from possession of child pornography to embezzlement to murder. Every competent, modern law enforcement officer understands the significance of digital evidence in every case submitted for prosecution. Students will be required to learn, and apply, legal principles that govern how this vital evidence is recovered (and used) to insure that it will be legally admissible in court.
Prerequisites
CRIM-120, CFDI-240 and 60 completed credits or permission of the program director.
Graduates of the online forensic accounting certificate program will demonstrate the following industry-specific skills, knowledge, and competencies:
Understand the relationship between technology and information in the accounting profession.
Able to find and gather digital information for a criminal investigation.
Demonstrate knowledge of criminal law and its application to cybercrime in the accounting arena.
Understand accounting and IT internal controls, and how weaknesses in these controls may be fraudulently exploited.
Champlain College Online's accounting faculty, led by Program Director Dr. Linda Miller, are expert practitioners in the field. Their industry expertise ensures that our forensic accounting certificate curriculum is aligned with the needs of employers, and reflects the skills today's accounting professionals need for success. Classes led by our seasoned experts will give you real-world insight into the world of accounting, and create a rich community of career-focused learning.
Alumni of the Champlain College Online undergraduate certificate in forensic accounting work in corporations, small businesses, government organizations, and nonprofits nationwide, including:
Citibank
GE Healthcare
General Electric 
Mass Mutual Financial Group
SunCommon
U.S. Department of State
U.S. Department of Veterans Affairs
Titles our alumni hold include:
Account Executive
Accountant 
Auditor 
Corrections Officer 
Information Security Analyst
Principal Software Engineer
Special Agent
Tuition & Costs
Continuing your education is an investment in your future. Learn more about our affordable tuition rates.
Affordability
Cost shouldn't be a barrier to going back to school. We provide a number of options to make your online education affordable.
You may also be interested in
Download Online Experience Guide
Learn what you can expect from your online experience at Champlain College Online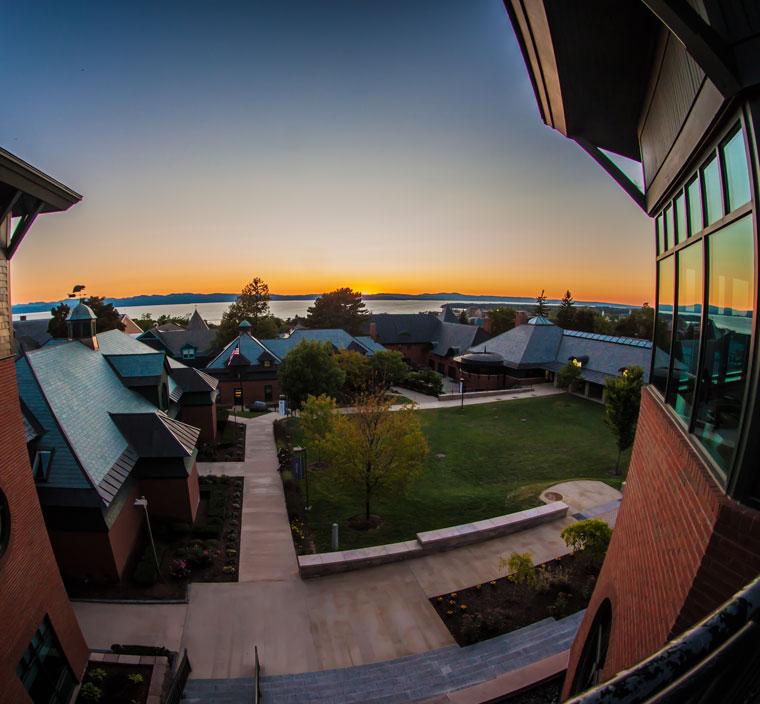 Download Online Learning Experience Guide
Champlain College will not share or sell personal information. Submitting this form constitutes your express written consent to agree to receive e-mails, texts, and phone messages from Champlain College at the phone number(s) and email address provided in this form.