The value of a bachelor's degree is clear, with studies showing benefits such as significantly higher lifetime earnings and a more expansive career trajectory.
As an adult, you might be considering going back to school online to start your higher education journey or to finish what you started years ago, before you had a job, family, and other responsibilities. But with all of the degree choices out there, which one is right for you?
While online degrees like business, psychology, and education may be familiar to prospective students, less widely known online bachelor's degrees like integrated studies, liberal arts, and interdisciplinary social sciences are also good options for those aiming to study something that is both interesting and relevant to their careers.
Many online colleges offer interdisciplinary bachelor's degrees, and there are a lot of choices to accommodate a wide range of interests and experiences. Here are a few reasons you may want to consider an online interdisciplinary degree.
Benefits of an Online Interdisciplinary Degree
Maximize Your Transfer Credits
Online interdisciplinary bachelor's degrees are typically designed to maximize your prior college credits and experiences, offering flexibility for the courses that you can transfer in.
Frequently, online bachelor's students with prior college experience, industry certifications and considerable work experience find that they need to only take the last 30 credits of a 120-credit online bachelor's degree to graduate, reducing their time to degree completion.
Take More Classes That Interest You
There is nothing worse than starting down the path of a major and then recognizing that you are bored and not engaged with the material after several classes. The struggle is real, and it's one reason why students don't persist.
If you want to increase the likelihood of succeeding in the pursuit of your online bachelor's degree, science tells us that your interest in the topics matters. A big advantage of an interdisciplinary degree is that you have lots of choices in the courses you can take, such as those focusing on professional writing, business ethics, and statistics and data analysis.
And a number of online interdisciplinary bachelor's degrees allow you to create your own area of specialization. Paralegals, for example, may create a specialization in legal studies based on their prior coursework and experience.
Develop Soft Skills That Are in High Demand
Studies consistently show that today's employers report that they are searching for new employees who have mastered soft skills like adaptability, critical thinking, problem-solving, communication and more.
Fortunately, many online colleges that serve adult students recognize this and have adapted their curricula to foster these soft skills that are in such high demand. The courses that make up interdisciplinary bachelor's degrees frequently contain soft skills as learning outcomes (the skills you walk away with when you complete a course).
Stand Out From Other Job Applicants
The job market can be competitive even with historically low unemployment in the U.S. One way to stand out is through your major, and an interdisciplinary degree can demonstrate a breadth and depth of mastery of different subject areas.
If you're able to create your own area of specialization, you can shape it from day one for that dream job and use your discussion posts, papers and assignments to demonstrate your knowledge and expertise. And even if that's not an option, you can use your cover letter and resume to highlight how your degree has enhanced your ability to think critically, adapt to new material, develop top-notch writing skills, and more.
The Takeaway
No matter where your passion lies, there is likely an online bachelor's degree program that can accommodate it. If your interests are not limited to one subject area, or if you have a lot of transfer credits and work experience, an interdisciplinary bachelor's degree might be the program for you.
This piece was originally published in U.S. News & World Report's "Online Learning Lessons" column.
Download Online Experience Guide
Learn what you can expect from your experience at Champlain College Online.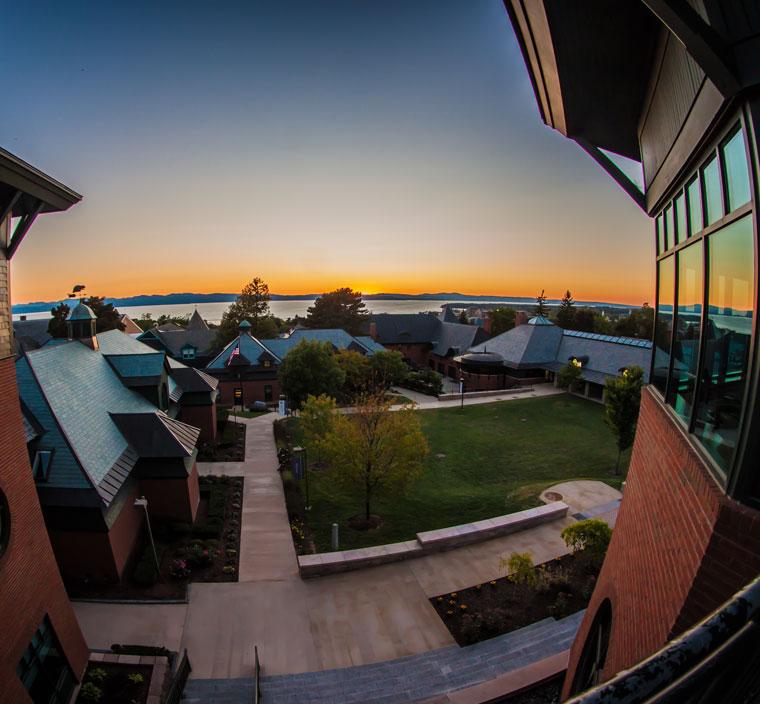 Online Experience Guide Download
Learn more about what you can expect from your online experience at Champlain.