The benefits of a bachelor's degree are clear: not only does having a degree help further your career and increase your earning potential, it can help you get a foot in the door in some of today's most popular and fast-growing industries.
In today's digital world, cybersecurity professionals are in high demand, helping to protect computer networks and systems in businesses, organizations, and government entities against cyber attacks. It's a highly competitive field, with career opportunities anticipated to grow significantly in coming years. In fact, the Bureau of Labor Statistics projects a job growth rate of 18% over the next decade, which is higher than the average for all industries in the U.S.
Given the increased prominence and popularity of this field, it's important to find ways to stand apart from the crowd when it comes to applying for cybersecurity jobs. One of the best ways to do this is to pursue an academic credential, such as a bachelor's of science in cybersecurity, which will not only give you an edge over your competition but will also demonstrate your technical abilities, skills, and knowledge to potential employers.
If you're considering going back to school to pursue a B.S. in cybersecurity, you might be wondering how to select the right program for you. While there are such programs being offered by institutions across the world, both on-campus and online, it's important to know what to look for, so you can be sure you're receiving a high-quality education that will position you for success.
How to Find the Right Cybersecurity Program
While every individual's needs will vary, when you're looking for a bachelor's in cybersecurity program, you should, in general, be looking for a program that meets the following criteria.
Emphasizes Hands-On Learning
While theory is important in all academic programs, it's important that your cybersecurity degree program gives you opportunities for hands-on learning. A program that's designed with experiential learning in mind will help you learn to apply your skills to real-world environments, problem-solve, and think critically - all long-term skills that you can use for the rest of your career, regardless of changes in technology or shifting industry best practices.
Fits Your Lifestyle
If you are a working professional, chances are, your busy schedule would make it difficult for you to attend on-campus classes. Look for a program that offers a flexible schedule, or a 100% online cybersecurity degree program, which will allow you to fit your coursework into your schedule.
Has Learning Outcomes That Fit Your Career Goals
Not all cybersecurity programs are the same - in fact, institutions might offer programs that vary significantly in terms of their focus and their anticipated learning outcomes for students. Spend some time perusing the websites and informational materials of the institutions you're considering to really get a sense of the knowledge you'd be graduating with. At a minimum, you'll want a program that gives you real technological knowledge and the skills to apply it in many different situations, from the simple to the complex. And, ideally, you'll want a program whose proposed learning outcomes align well with the roles you envision yourself in down the road.
Is Delivering Cutting-Edge Education
In a field as technical as cybersecurity, you'll want to make sure that you're getting the most up-to-date instruction possible, reflecting the latest advances in the field and the most relevant industry practices.
Has Practitioner-Faculty
Again, while theory is important, hands-on experience is critical. Make sure that the programs you're considering have faculty who have real-world experience in the cybersecurity field - learning from professionals who have actually experienced the issues they're discussing will go a long way towards ensuring that you have the skills and knowledge employers are looking for.
Is CAE-Designated
As the demand for cybersecurity professionals has increased, the Department of Homeland Security (DHS) and the National Security Agency (NSA) have begun designating select institutions of higher learning as National Centers of Academic Excellence based on the quality of their degree programs. A CAE-designated school is considered to be one of the top cyber security schools in the nation, and offers a prestigious credential that employers recognize and trust.
Is Regionally Accredited
Make sure that any institution you're considering attending is regionally accredited. Regional accreditation is the most rigorous and therefore the most highly regarded form of accreditation an educational institution can achieve, and is strictly monitored and reviewed by a board of higher education professionals.
Is Third-Party Validated
You'll also want to check and see if a program has received any recognition from third parties, such as higher-education or industry publications. For example, Champlain College's Bachelor's Degree in Cyber Security program has been named the a top cybersecurity program by AffordableColleges.com and other publications, and the "Best Cyber Security Higher Education Program" by SC Magazine.
When considering what to look for in a bachelor's of science in cybersecurity program, the criteria above are essential. But don't stop there: you want to make sure that all your questions are answered, and that you feel good about the choice you're making. Continue to explore programs until you've identified one that meets your needs.
Download Cybersecurity Careers Ebook
Discover why there's never been a better time to pursue a degree in cybersecurity.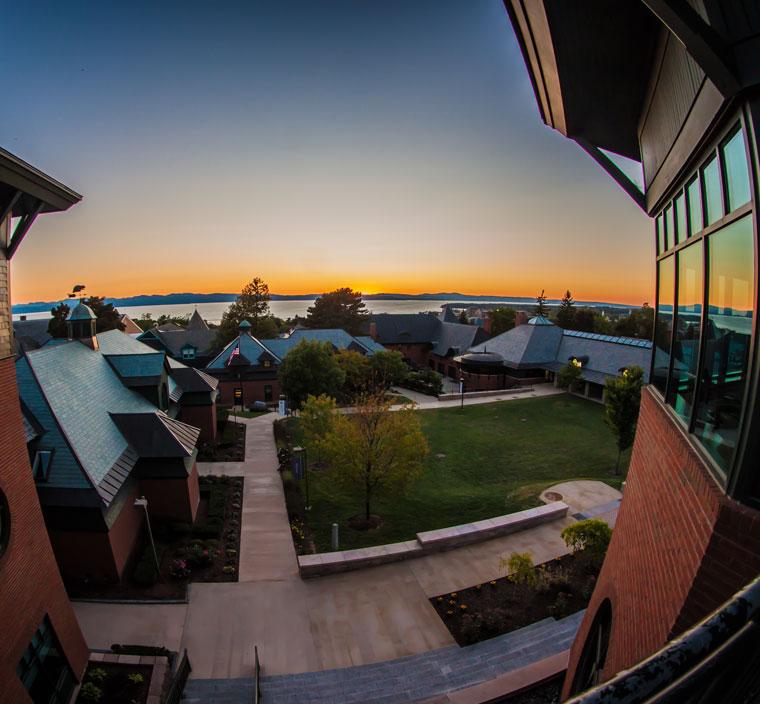 Download Cybersecurity Careers Ebook