If you're considering a career in cybersecurity - whether you're switching fields, already working in technology, or deciding on your first career path - you'll likely need to pursue some form of training to help you build a foundational cybersecurity skillset and get your first cybersecurity job. Even if you have information technology skills, or other related technology skills, cybersecurity requires its own set of specialized skills that can only be gained through training and hands-on experience.
To build this skillset, aspiring cybersecurity professionals will need to pursue some form of education. There are many options available, from free online development courses to industry certification programs, leading one to debate the benefits of cybersecurity certifications vs a degree, or cybersecurity training vs. a degree. However, for students seriously considering a career in cybersecurity (especially those without a technical background, or those who have worked in a related technical field but want to take their experience to the next level) a cybersecurity bachelor's degree from an accredited institution of higher learning tends to be the best choice.
However, some people are reluctant to consider a full cybersecurity degree program. Whether the concern is about degree cost, the length of the program, finding the time for coursework each week, or being able to fit school around other commitments, it's understandable that a degree can feel daunting, and a shorter, lower-cost training might feel like a more manageable option. But the reality is that despite some of the challenges that a bachelor's degree might present, it offers tremendous benefits to students beyond those that a training can provide.
If you're asking yourself, "is a degree in cybersecurity worth it?", read on to learn more about why it's a worthwhile path that can help you reach your goals.
The Benefits of a Cybersecurity Degree
You'll Get a Comprehensive Education
One of the biggest benefits of a cybersecurity bachelor's degree program is that it gives you both breadth and depth in your education. Training programs are often very focused on a specific subject area, and while a cybersecurity degree program will, of course, focus primarily on cybersecurity, you'll have a wide range of classes that explore all facets of the industry. Degree programs help you build a set of foundational technical skills, and will show you how to implement them across a variety of scenarios through focused coursework on specific subsets of the industry.
You'll Grow Your Expertise in a Variety of Areas
Another advantage of a cybersecurity degree program is that it will allow you to explore fields and specialties that are related to, and often intertwined with, cybersecurity. For example, you might have classes in digital forensics, project management, and web development. Degree programs also often give you the opportunity to specialize through a certificate, which will allow you to explore an area of interest more fully, such as networking, incident response, or system administration - with the added benefit of making you a more marketable job candidate.
You'll Work Closely With Industry Professionals
While almost every cybersecurity education program - whether it's a training or a degree program - is run by a cybersecurity professional with experience in the field, degree programs have a leg up in that they'll allow you to work closely with a number of industry experts who are working in the field today. In a classroom environment, you'll get to know your instructors well, and they can provide mentorship, guidance in the field, and connections that could help you find a job down the line.
You'll Get an Education Aligned with Industry Trends and Employer Needs
Higher education institutions often work closely with business partners in key industries, and are therefore attuned to what's going on in the field. The best colleges will be responsive to industry trends and employer needs, and will adjust their cybersecurity program curricula accordingly to ensure that you're getting the most relevant and up-to-date education possible, so that when you graduate you'll be able to step right into the field with a highly applicable skill set and knowledge base to draw from.
You'll Be a Part of a Networking Community
A benefit of attending a higher education institution - whether online or on-campus - is that as a student and alum, you'll become a part of the school's greater community. Schools often offer networking opportunities, such as groups on sites like LinkedIn or in-person events around the country, to give you opportunities to network with other students, alumni, and friends of the college. Networking is one of the best ways to find new jobs, mentors, or peers in the field, and having a common connection to a college is a great starting point to many of those working relationships.
You'll Have Access to Career Services
Another advantage of attending a college is that you'll have access to their value-added services outside the classroom, including career services. The career services department can be a valuable resource for both students and alumni: they curate and post job opportunities, help with resumes and cover letter, and can offer coaching and career advice to help you navigate a new field.
You'll Gain a T-Shaped Skillset
In a field like cybersecurity, technical skills are undeniably important. But what a degree program provides is so much more than that. You'll learn all the essential technical skills you'll need to enter or advance in the field, but you'll also build key soft skills like organization, communication, negotiation, leadership, teamwork, and more. Having both soft skills and hard skills is known as a T-shaped skill set, and is highly in-demand by employers who are looking for a well-rounded workforce.
You'll Have a Respected, Recognized Credential
A college degree is one of the most recognizable credentials out there. It's something that potential employers immediately understand the value of and, if it's from a well-regarded institution, respect greatly. Trainings often have less name-brand recognition and it may be harder to convey the breadth of what you've learned to a potential employer should you choose to go that route.
You'll Have Access to Labs and Hands-On Learning Experiences
Colleges often offer well-equipped labs and give students the opportunity to participate in hands-on learning experiences that will help them put the skills they're learning in the classroom to work in a real-world environment. These opportunities are usually available to all students, whether you're pursuing an online cybersecurity degree or are attending a program on campus, and are a great way to test what you know and give you a more dynamic learning experience that will better prepare you for a cybersecurity role.
You'll Be Able to Pursue Further Education
A cybersecurity bachelor's degree opens up a world of possibilities for those looking to take their infosec education to the next level. With a bachelor's degree and some relevant work experience, you'll have the qualifications necessary to pursue a master's degree in information security or digital forensics, allowing you to apply for higher-level jobs, earn more, and become an expert in a specialized area of the field.
You'll Be Fully Prepared for a Successful Career
One of the biggest benefits of a cybersecurity degree is the well-rounded education a degree program can impart. You're not just going to be learning about technologies that are current right now - you'll be learning essential problem-solving and critical thinking skills that will help you be successful in any position, at any point in time, whether you stay in cybersecurity or not. A degree program goes beyond immediate tactical and technical knowledge and helps you build a skill set that will carry you forward through your entire career.
Is a Cybersecurity Degree Worth It?
For the vast majority of people, pursuing a cybersecurity degree is absolutely worth it: it's a smart investment in your future, and the best way to advance in your information security career. While cybersecurity training can be beneficial (particularly if you're looking for an introduction to the field, or want to brush up on a specific aspect of cybersecurity), a degree is the best way to build the robust and complex skillset you'll need to find success in the field. While a degree will likely take more time and cost more overall than a training program, the outcomes associated with holding a degree in an in-demand field - particularly when it comes to career growth and earning potential - mean that it will be well worth the investment, giving you the tools you'll need to find success in the field.
And given the options available to students today - such as the ability to pursue a cybersecurity degree online, on your own time - mean that there's never been a better time to take the next step towards achieving your career goals.
Download Cybersecurity Careers Ebook
Discover why there's never been a better time to pursue a degree in cybersecurity.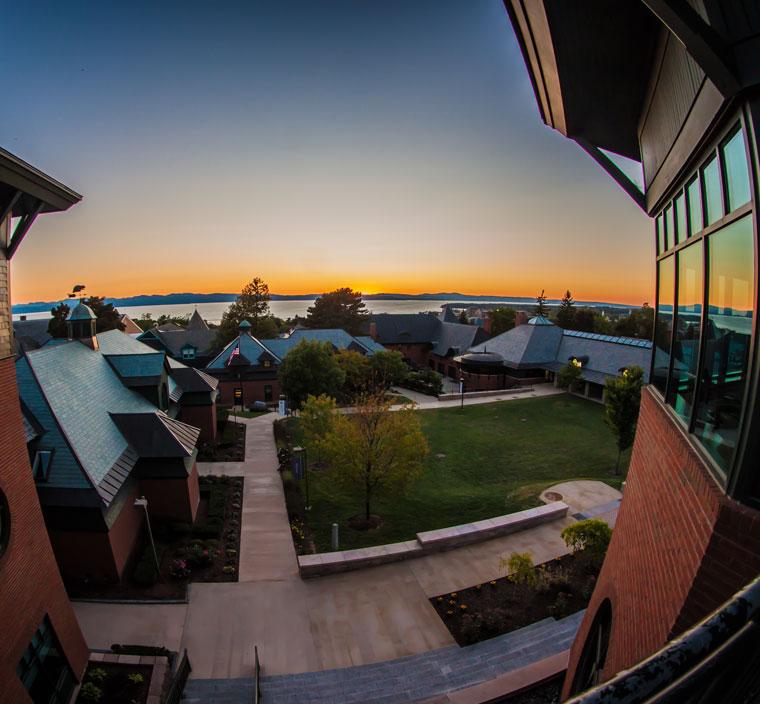 Download Cybersecurity Careers Ebook