Why is Cybersecurity an In-Demand Field?
Over the past several years, cybersecurity has become one of the most in-demand fields of work. According to The U.S. Bureau of Labor Statistics (BLS)' Information Security Analyst's Outlook report, cybersecurity jobs are among the fastest-growing careers nationally. The BLS reports that the industry will experience job growth of 31% between 2019 and 2029, which is significantly faster than in other industries. Between 2013 and 2019, cybersecurity job postings have grown by 94%, which has led employers to expect shortages of qualified cybersecurity professionals.
Why is cybersecurity such a rapidly growing profession? As technology becomes more complex and companies continue to move their private information to online cloud-based infrastructures, the threat of cybercrime and security breaches becomes more prevalent. In 2019, global ransomware attacks increased by 25%, and, as hackers develop new ways to breach private networks, these numbers are only expected to grow. For businesses and enterprises, there are large financial risks associated with unsecured networks. Data and security breaches can cost an organization millions of dollars. A report from IBM estimates the average cost of a business's data breach to be 3.62 million dollars. This economic consequence has contributed to the demand for cybersecurity professionals, and this rise has positioned cybersecurity as a top priority among businesses.
Today, and for the foreseeable future, companies will continue to increase their cybersecurity measures and grow their teams in an effort to minimize risk and protect their digital infrastructures. As an expanding field of work, cybersecurity is a great career path to consider if you have technical aptitude and are interested in paving the way for new security and protection solutions. Whether you're getting a degree for the first time, going back to school, or considering a career change, this booming field with extensive job opportunities could be an opportune place to start looking.
The Future of Cybersecurity
There are several factors contributing to the rising demand for cybersecurity professionals. Continuously evolving in accordance with new technologies and platforms, the future of cybersecurity will always include new trends and new in-demand skill sets.
Hackers are finding new ways to hack.
Hackers are creative. When companies expand their cybersecurity measures and develop stronger preventative practices, hackers respond. Much like cybersecurity and IT professionals who continuously develop the most secure networks to protect assets, hackers work equally as hard to breach them. This cyclical relationship means that cybersecurity professionals must continue to adapt.
In-demand skill sets continue to evolve.
A study conducted by Burning Glass indicates that cloud security, application development, and risk management are among the top fastest-growing skillsets for cybersecurity professionals. A background in these areas could yield a more lucrative salary and greater job opportunities.
We are reliant on technology.
Today, most companies store their assets and private or confidential documents via digital infrastructures. Our reliance on technology to carry out our personal and business needs has become so great that it cannot be rolled back. Given this norm, the threat of cybercrime and security breaches continues to grow and remains an imminent danger to both businesses and personal livelihoods.
Why an Online Cybersecurity Degree is Worth It
As data shows, the demand for cybersecurity professionals is not only on the rise but, in many specialized areas, there are already shortages of qualified professionals.
"Being qualified" generally means having a four-year degree in cybersecurity or a related area of study, and some prior work experience in the cybersecurity field. Approximately 93% of job postings call for candidates with at least a bachelor's degree. While committing to a baccalaureate program can be a large financial undertaking, it's an investment that can pay off. Cybersecurity tends to be a lucrative field, with many entry-level professionals earning an average of $70,000-$80,000 a year.
Champlain College Online offers a nationally ranked, four-year bachelor's degree in cybersecurity. This 100% online program emphasizes the real-world application of today's technological best practices so students leave equipped with the skills necessary to succeed in this prosperous field.
Learn more about what makes Champlain's online cybersecurity degree worth it.
Download Cybersecurity Careers Ebook
Learn more about careers in cybersecurity.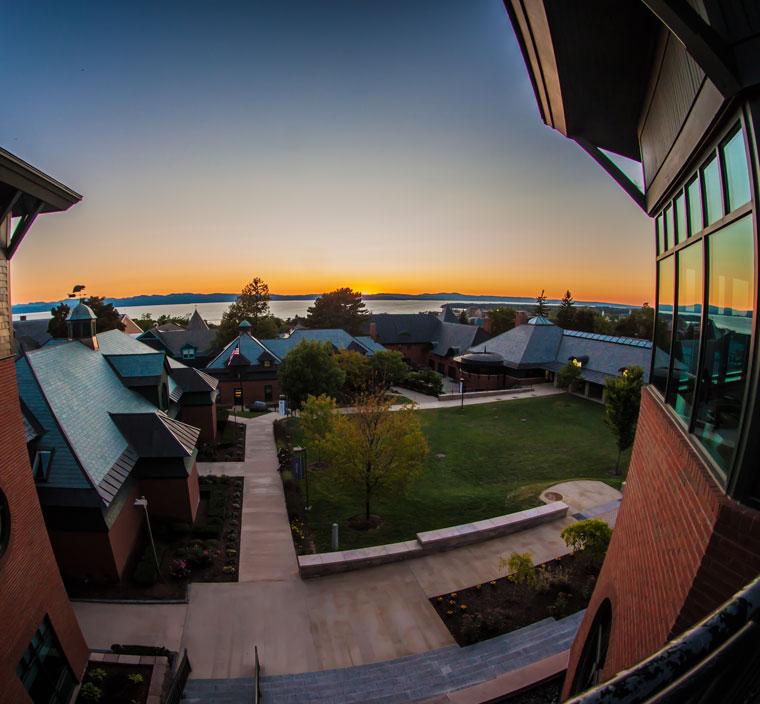 Download Cybersecurity Careers Ebook